Following the U.K. and France, Kenya has also taken a closer look at Sam Altman's Worldcoin project. Earlier today, Kenya's interior ministry declared the suspension of the cryptocurrency project's local activities. This measure aims to facilitate the evaluation of potential risks to public safety associated with the project by government agencies. Interior minister Kithure Kindiki stated,
"Relevant security, financial services, and data protection agencies have commenced inquiries and investigations to establish the authenticity and legality of the aforesaid activities."
Also Read: French Regulator Questions Worldcoin's Iris Scanning Procedure
Analyzing Worldcoin's Popularity in Kenya
Worldcoin has already gained traction in Kenya. The iris scanning initiative attracted a considerable crowd, with over 350,000 Kenyans registering for the project. In exchange for participation, they received free cryptocurrency tokens valued at approximately 7,000 Kenyan shillings which is about $49.09.
There are 25 iris-scanning facilities located in various malls and supermarkets throughout the city. To begin using the service, new users are required to install the World App on their smartphones, scan a QR code, and then position their faces in front of the orb to scan both of their irises.
After registration, users received one WLD token. But when the cryptocurrency was listed on various crypto exchanges, including Binance, new users were given an additional 25 coins. As of July 31, 26 coins were valued at $59. Kenyans who participated in Worldcoin's initial recruitment campaign in 2021 found themselves with $132 in their accounts after the official launch. However, this money is not instantly accessible, as users must transfer it to a crypto wallet, which then converts the tokens into real US dollars.
This is significant for Kenyans because, despite a decline in the country's overall unemployment rate over time, many individuals are still struggling to find jobs. Presently, Kenya's unemployment rate is recorded at 4.90%. However, the recent actions taken by the government could have implications for those who rely on this income to meet their financial obligations. Jackson Maina, a university graduate from five years ago who remains unemployed, expressed his thoughts on the matter, stating,
"I need the money to settle some bills, we can talk about privacy later."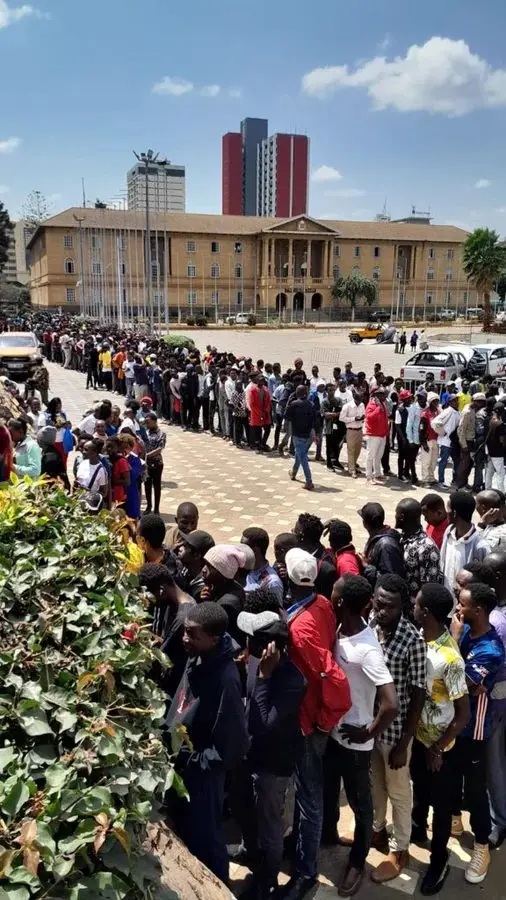 The other side of Worldcoin
The cryptocurrency sector has a history of scams, and even Worldcoin has not been immune to them. Apart from concerns about data privacy, scammers have been flocking to Worldcoin. Presently, there are numerous crypto scammers taking advantage of users who have limited knowledge about Worldcoin. Since new users lack a crypto wallet to access their rewards, some are resorting to selling off their crypto rewards for minimal cash. A Worldcoin agent said,
"They're sending all the crypto tokens to their own accounts, worth about $60, to themselves and giving their victims Sh1,000 [$7] in cash."
This could serve as an opportunity for the Kenyan government to conduct further scrutiny of the project.
Also Read: Worldcoin Project Under UK Regulatory Scrutiny: A Justified Move?