On one hand, the crypto community is awaiting Ethereum's Merge, and on the other, they are also bracing for Cardano's upcoming Vasil hard fork. Towards the end of last week, Cardano developer Input Output announced that it was releasing new test versions of Daedalus, taking the network closer to its upgrade.
Further, as reported yesterday, a community member took to Twitter to note that the network sync for Vasil node candidate 1.35.3 throughout 400 nodes was at 99.77 percent. Notably, the same implies a very high-performing network.
Read More: Vasil hard fork tease has put Cardano under the crypto spotlight
Leaving aside Vasil-related developments, the platform has been making strides on other fronts as well. A few hours back, for instance, it was revealed that DappRadar was going to enable Cardano support on its platform. Without mentioning an official date, the world's largest dApp store tweeted that Cardano was coming "soon".
The Lithuania-based service further urged developers to submit their dApp contracts.
Cardano and its DeFi performance
On the DeFi front, Cardano's performance has been improving. Consider this: Per data from DeFiLlama, the total value locked on the platform has risen by $10 million—from $79.23 million to $89.59 million—since the beginning of this month, indicating that users have been parking their funds on the platform.
Cardano-based multi-pool decentralized exchange Miniswap, notably had a 52.22% dominance and accounted for $46.78 million of the platform's total TVL. AMM decentralized exchange WingRiders, stood next, with $18.21 million locked.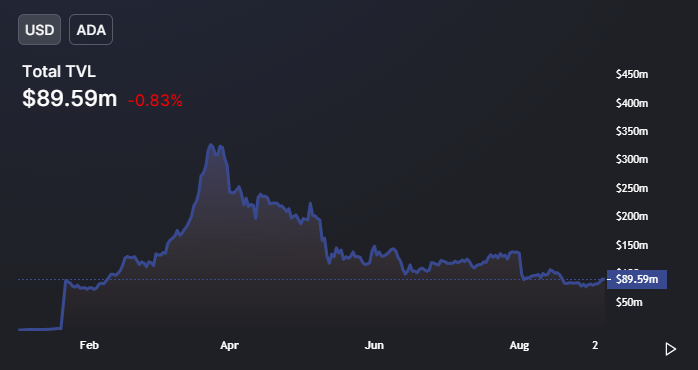 Network activity improves alongside
In the same period, Cardano's network activity had further improved. On 1 September, for instance, only 55.7k transactions were carried out on the network. However yesterday, the number had inclined to 72.1k, bringing to light the increased usage of the network ahead of the Vasil hard fork.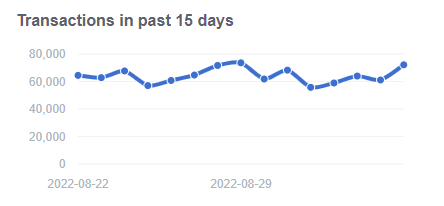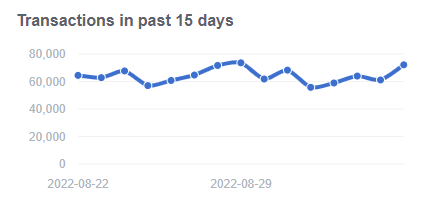 Also Read: Cardano takes 'final mile' towards Vasil upgrade: ADA inclines