The cryptocurrency market as a whole has experienced a widespread decrease in value. Leading cryptocurrencies have been undergoing declines, with certain coins witnessing substantial double-digit drops. Litecoin has dipped significantly, reflecting a 13.24% decrease within a single day. This has further extended the asset's losses over the week to 21.41%.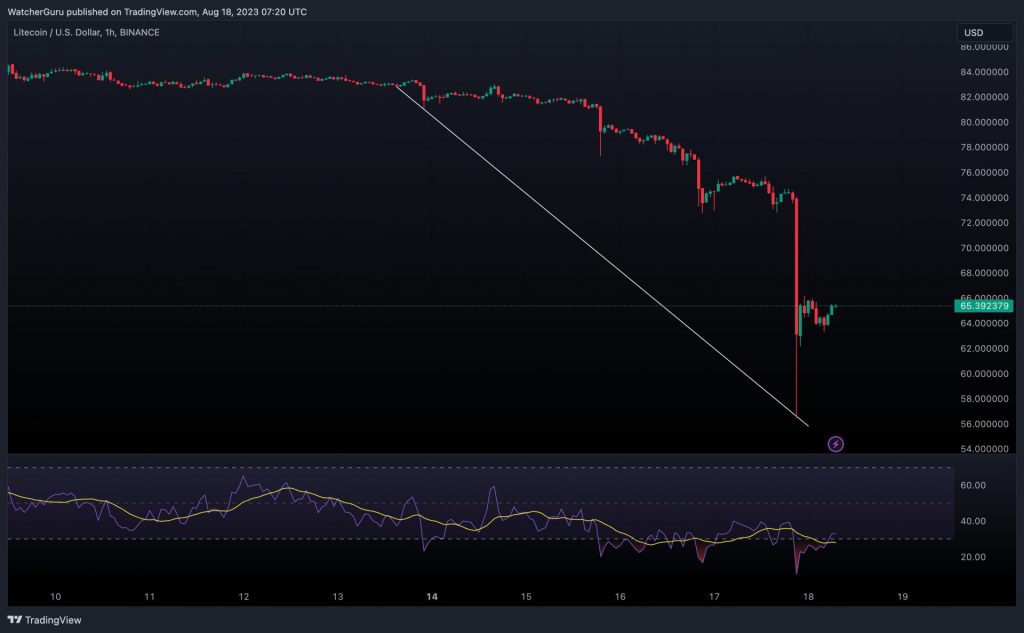 Despite the prevailing bearish sentiment in the market, the significant drop in LTC's value has raised worries. Earlier this month, this altcoin underwent a halving, typically viewed as a bullish occurrence. Nevertheless, so far, the anticipated positive impact of the halving on LTC's value has not materialized. However, this doesn't mean that this will be the case throughout.
Also Read: Litecoin Halving Proved to Be a "Sell the News" Event
Litecoin could hit ATH during Q4, says analyst
In a recent tweet, an analyst who goes by Shan Belew highlighted the emergence of a bullish pattern on the coin's chart, indicating a potential price surge in the upcoming months. Litecoin found itself positioned at the end of a symmetrical triangle. This pattern has led to rapid price increases on the previous two occasions. The analyst anticipates that the price of LTC could achieve a record high in the final quarter of 2023.
It's important to observe that the altcoin's price doesn't promptly exhibit fluctuations right after the halving event. For instance, following the halving in August 2015, Litecoin maintained a price range of $2.8 to $3.6 for a span of 19 months. This period was followed by a price surge that aligned with BTC, leading to LTC's $370 value by December 2017.
Furthermore, the Market Value to Realized Value Ratio [MVRV] chart indicated that LTC was positioned under 1. At the present moment, the MVRV ratio for LTC stands at 0.83913, affirming the perception that the asset is currently undervalued.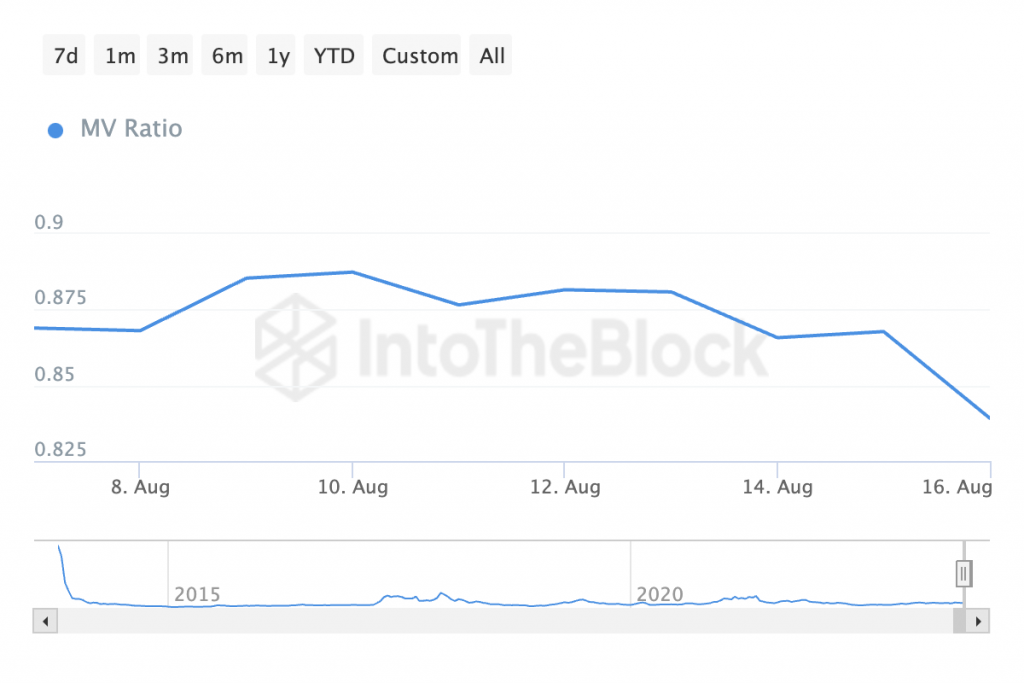 Also Read: Litecoin Halving Countdown: LTC Sees Last-Minute Slump in Value