The digital silver to Bitcoin's digital gold, Litecoin [LTC] went from being one of the most popular assets to a lesser-known crypto in no time. The evolution of the crypto-verse saw the arrival of a plethora of assets. These new cryptocurrencies went on to sideline assets that debuted right after Bitcoin. While LTC's popularity took a backseat, the asset was clearly making a comeback.
Most assets in the market barely garnered gains. Litecoin, however, was seen rising against the bears. The asset recorded a 9.10 percent surge over the last 24 hours which further pushed the asset to a high of $83.82. This level was achieved from a low of $83.21. At press time, LTC was trading for $83.19.
This sudden spike came as a surprise to many. However, this spike wasn't sudden after all. Over the last couple of weeks, Litecoin has been on a rise. This is mostly after the largest amount of dormant tokens that were being moved in 4 years. On-chain analytics platform, Santiment pointed out that the asset rose by 47 percent in 3 weeks.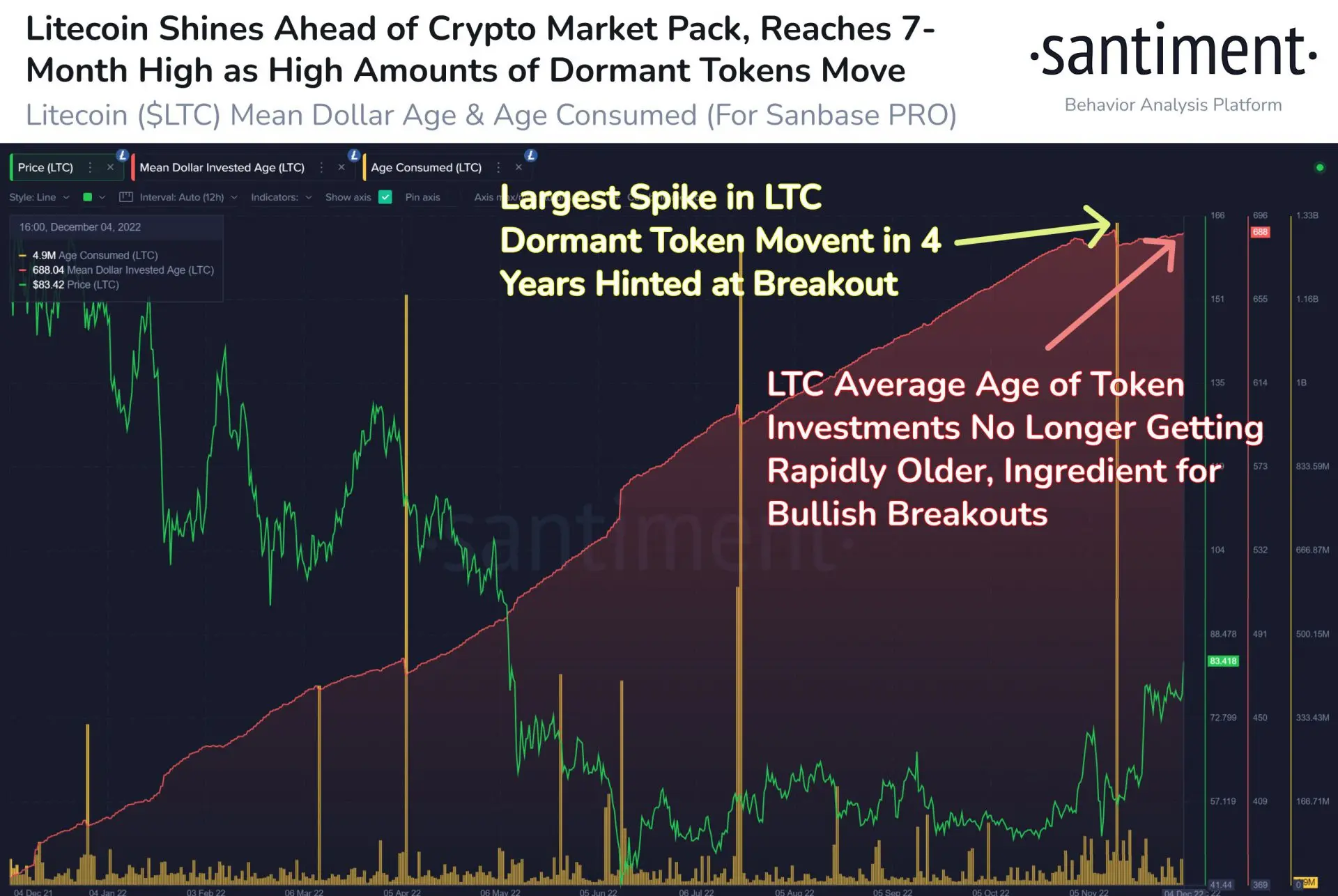 With the MimbleWimble upgrade, the network tried quite hard to make a comeback. Sadly, this did not put LTC under the spotlight. Its current price change, however, is luring in an array of investors. Over the weekend, Litecoin announced that over a trillion dollars had been moved on the network.
More than half of LTC holders are now at a profit
It seems like the price and popularity of the altcoin was going hand in hand. According to Lunar Crush, the social strength of Litecoin was much better than what it used to be a couple of weeks ago. As seen in the chart, the network recorded 1.62 billion social engagements.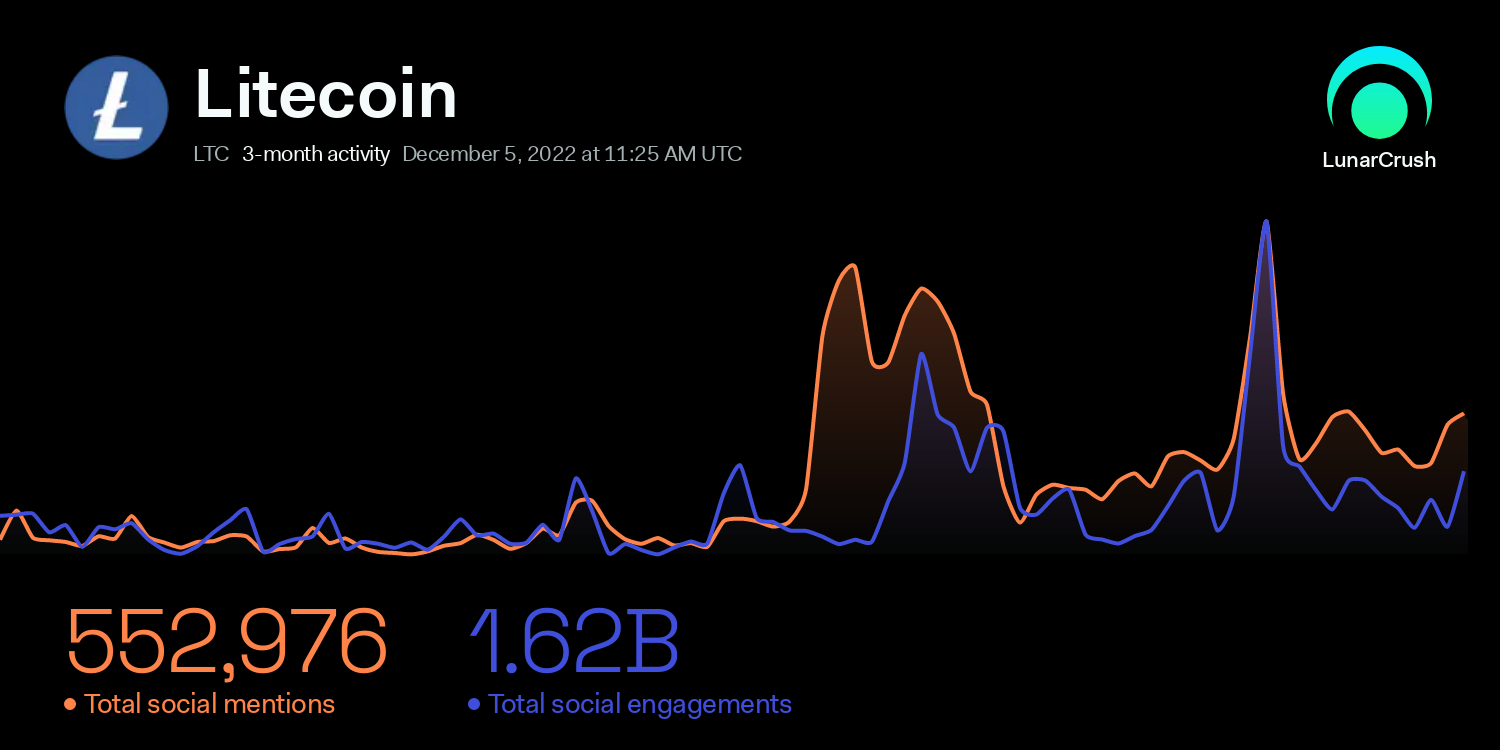 As per data curated by IntoTheBlock, holders of the asset were at a profit. With LTC's ever-surging price along with its rising popularity, 52 percent of its holders were at a profit.