Whale interest in Litecoin (LTC) seems to have rejuvenated. According to analysis firm Santiment, LTC's wallet activity and whale transactions have exploded this week. The firm took note that over $1 million worth of transactions took place on the network. Furthermore, the firm highlighted that the wallet activity and whale transaction spike took place when LTC began rising against Bitcoin (BTC).
On the other hand, Litecoin's volatility is the lowest it has been in two years, as per the data on Messari.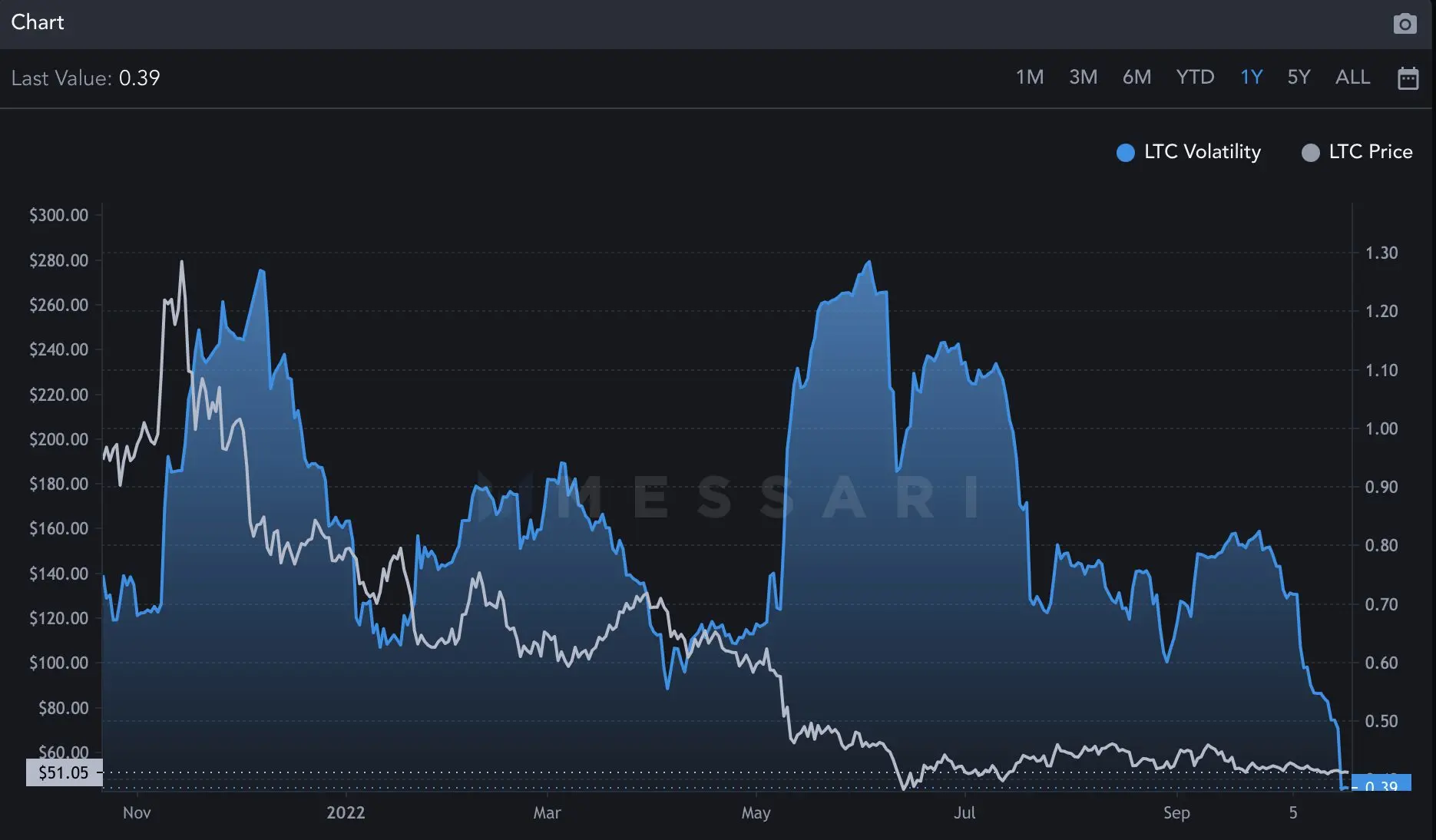 Moreover, the issuance of new LTC tokens has gradually gone down over the last year.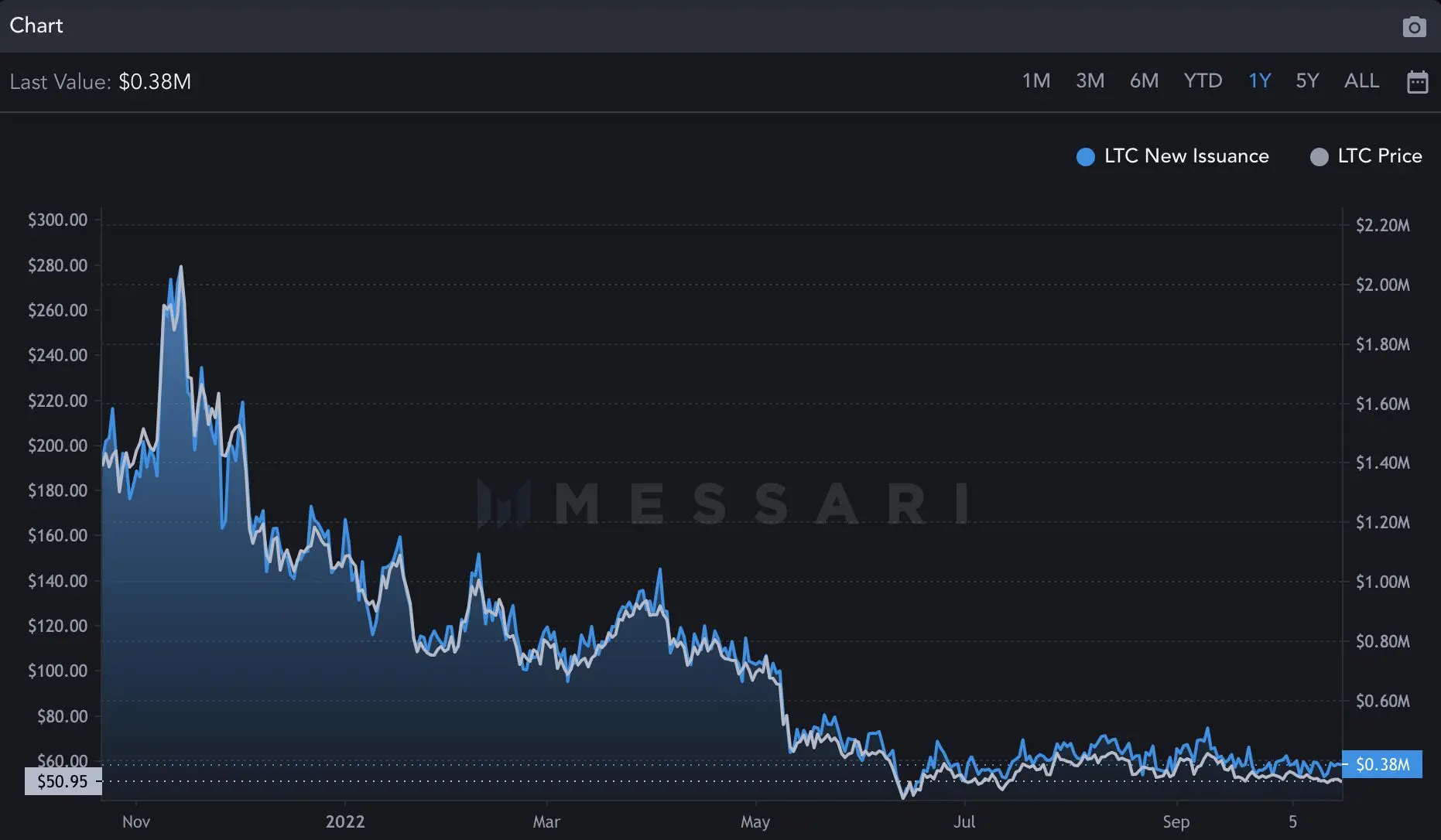 However, the developments have not translated into a positive price movement. LTC's price has been moving downwards for almost a year. After the summer crash, Litecoin has more or less moved sideways.
Is Litecoin fizzling out?
Litecoin (LTC) might have caught the attention of whales as it began to rise against Bitcoin (BTC). However, veteran trader and creator of the Bollinger Bands technical indicator, John Bollinger, believed the token is on the verge of fizzling out. Bollinger cited the "prolonged" squeeze as a reason why LTC might fizzle out, without a payoff.
A Bollinger Band squeeze occurs when the volatility of an asset falls and the lower and upper bands of the indicator begin to constrict. Such squeezes frequently portend breakouts. Bollinger claims that extended squeeze setups are less successful than standard squeeze setups.
However, Bollinger does clarify that prolonged squeezes do work, however, they do not work in his preferred setup. A week earlier, Bollinger issued a caution about Litecoin's ability to predict a head fake-out on the daily chart.
At press time, Litecoin was trading at $50.93, down by 0.9% in the last 24 hours. Additionally, the token is down 87.6% from its all-time high of $410.26, attained in May of 2021.