Litecoin (LTC) has witnessed significant growth in the last 30 days. The project, although trending down at the moment, is up by nearly 20% in the monthly charts. The asset has a strong correlation with Bitcoin (BTC), which explains its recent growth.
Nonetheless, Litecoin (LTC) has a few upgrades heading for the network very soon. As per an official post, LTC's upgrades will include Partially Signed Bitcoin Transactions (PSBTs), P2P support for Light Clients, Viewing Keys, Payment Proofs, and Descriptor Wallets.
Although the upcoming upgrades are welcome, the most significant development around LTC is its halving which will take place on Aug 2, 2023. LTC's halving is a networking event that takes place every four years. The event is similar to Bitcoin's (BTC) halving, which occurs every 210,000 blocks mined, or about four years. The event will reduce miner rewards by 50% and extend the asset's deflationary status.
Most investors expect the price of Litecoin (LTC) to increase after the halving event, as the number of rewards will decrease, thereby increasing demand. However, there are some other factors to consider as well.
Will Litecoin prices go up after the halving?
One important trend to keep a watch for is the influx of new miners. Long-term value for LTC is anticipated to increase with a decrease in supply. Therefore, many will want to participate in the possible surge.
Historically, halvings have led to price jumps as the supply will decrease, and lead to a deflationary occurrence. Since its October 2011 introduction, Litecoin's supply has been cut in half twice. Its block reward was cut from 50 LTC to 25 LTC in the first halving, which happened in August 2015. In the second instance, which took place in August 2019, the 25 LTC reward was reduced to 12.5 LTC.
It's interesting to note that each Litecoin price halving happened following a turbulent LTC price cycle. This included a major price pump, a correspondingly large correction, a price bottom, and a recovery to a local top. Following the Litecoin price halvings, LTC's price was corrected from its local top. It then formed a new bottom and then rallied wildly to a new all-time high.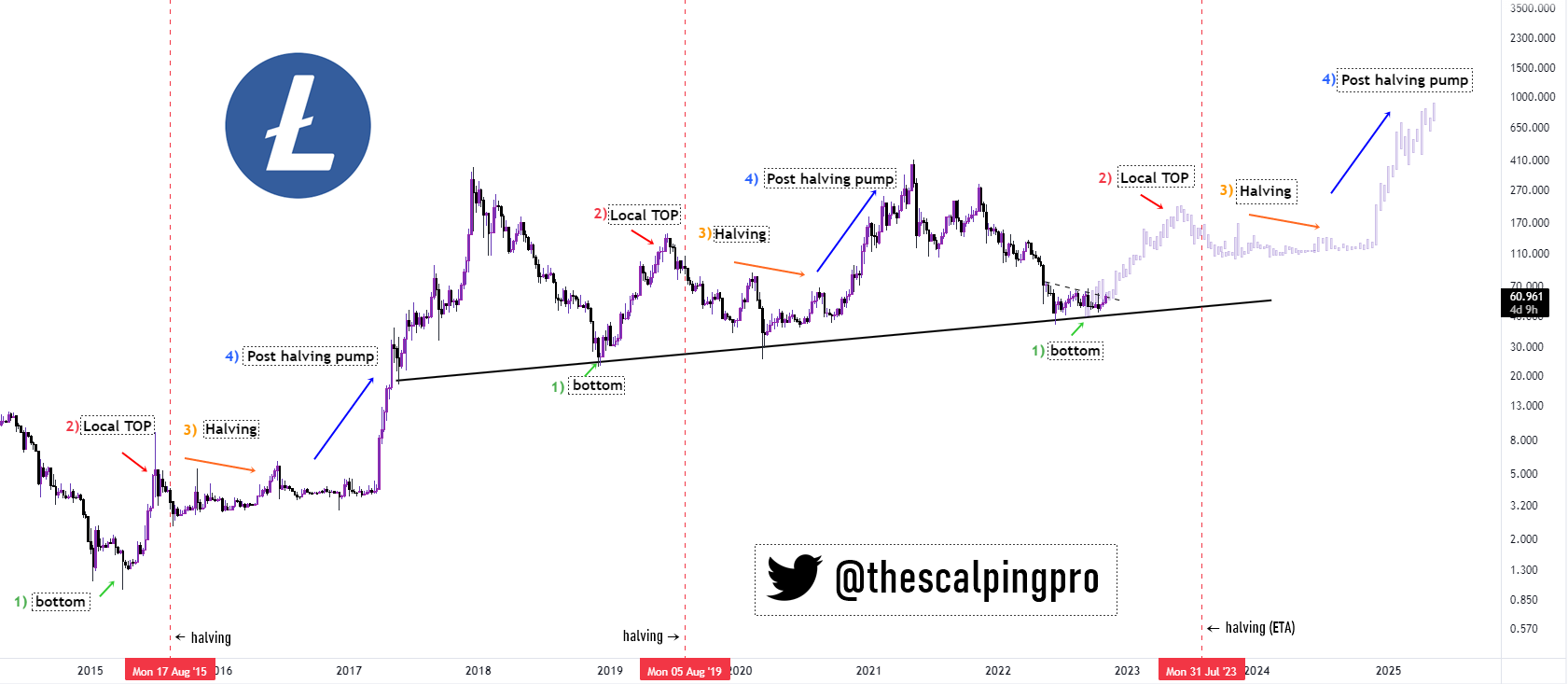 Therefore, we may see a post-halving pump following the event on 2 Aug. 2023. Going by previous instances, the price may then correct before reaching a local top. Litecoin is currently facing resistance at $94.98, with support being formed at $90.14.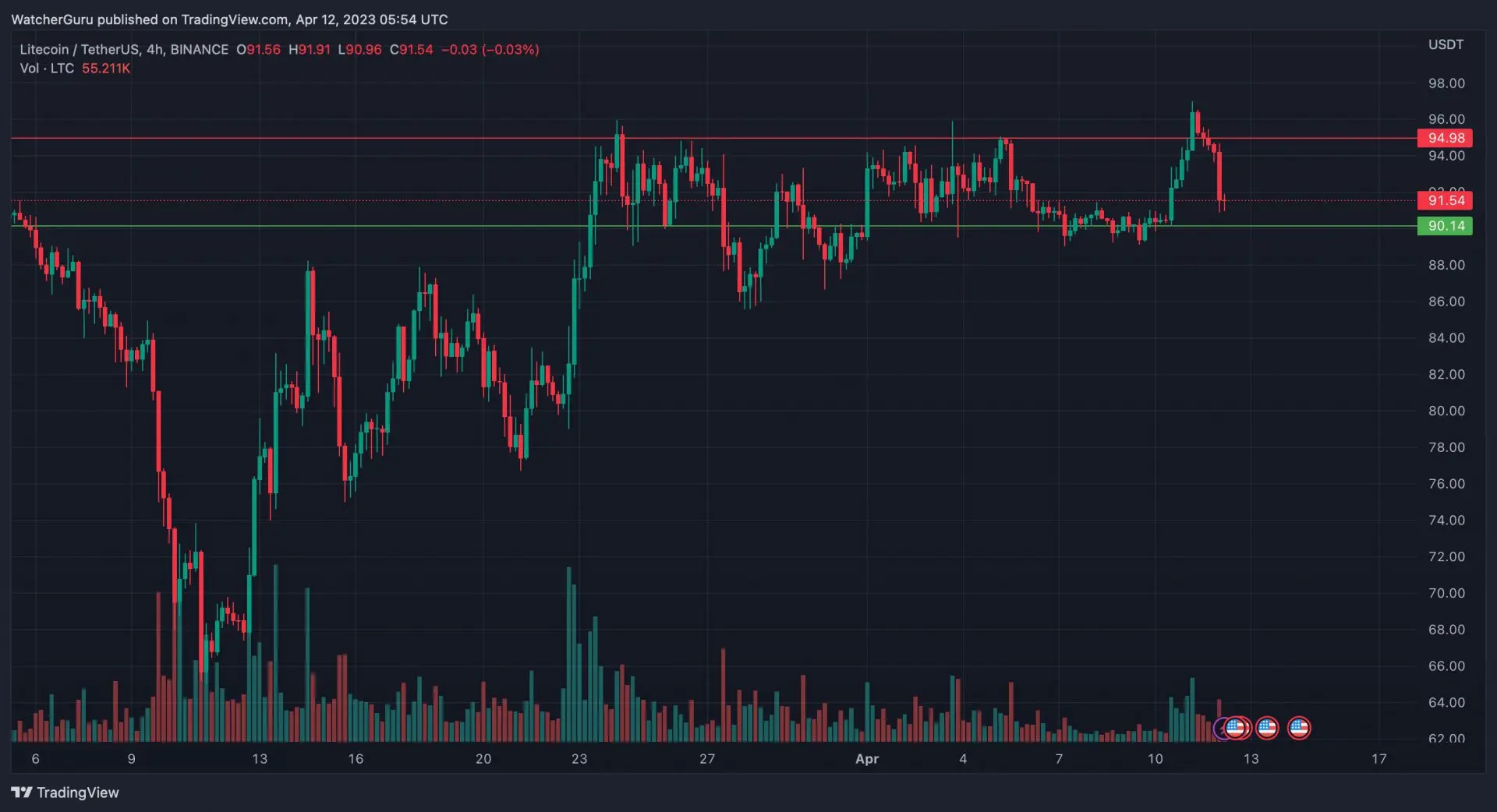 At press time, Litecoin (LTC) was trading at $91.57, down by 4.8% in the last 24 hours. Moreover, the asset is down by 77.74% from its all-time high of $410.26, attained in May 2021.