The Merge and the Vasil hard fork have been two highly anticipated events in the crypto industry. While the Ethereum network successfully finalized the Merge, the Cardano ecosystem was still working to release the Vasil upgrade.
It should be noted that this upgrade was scheduled to occur back in July itself. Following a delay, the Vasil hard fork is expected to take place on 22 September 2022. Charles Hoskinson, the founder of the network shared a glimpse of the same on Twitter.
With the Vasil upgrade, Cardano intends to spruce up its network entirely. Time and again the network has been taunted with the label of being a "ghost chain." The community believed that ADA would brush off this association following Vasil. However, a few others in the crypto verse were calling out the network for its constant delays in the upgrade.
Sadly Hoskinson locked horns with a YouTube user who alleged that there were "massive bugs" in the imminent upgrade. In addition to this, the user suggested that the "vaseline" hard fork would be delayed till 22 October and would "totally fail." In another vague prediction, the user suggested that the Securities and Exchange Commission [SEC] of the US would sue Cardano as well as Hoskinson.
Further acknowledging the comment, Hoskinson tweeted,
It should be noted that the delay Vasil hard fork recently encountered did not seem to both the community too much. An array of them pointed out how it was important for the network to roll out a fully functioning update. Therefore, they seemed to be happy to wait a little longer.
Cardano's social strength soars ahead of Vasil
With just days left for the Vasil hard fork, the price of Cardano [ADA] wasn't very cooperative. At press time, the asset was trading for $0.44 with a nearly 8 percent daily plummet. Its contemporary XRP had once again taken over the seventh spot as ADA's market cap dipped to $15.05 billion.
Meanwhile, Cardano seemed to be doing quite well in terms of its social strength.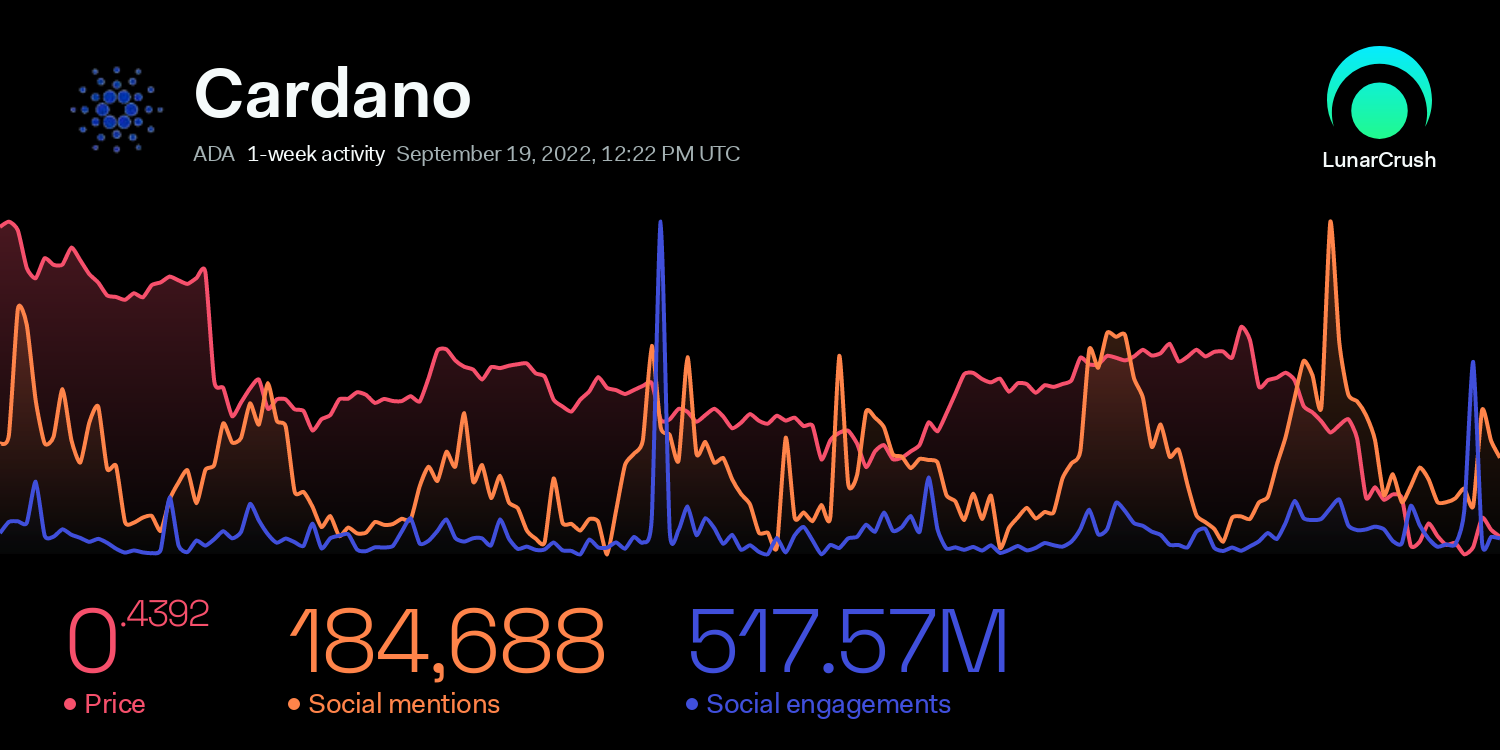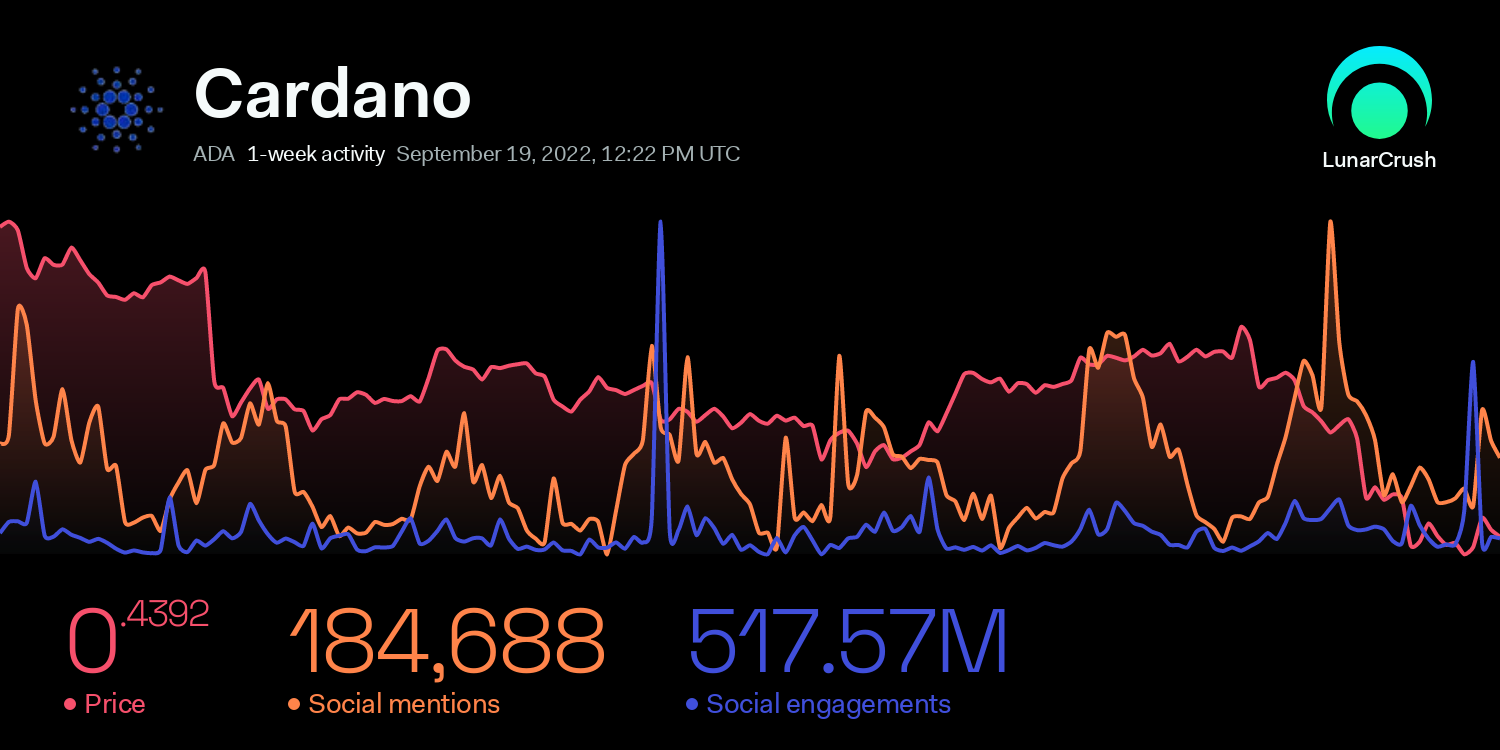 As seen in the above chart, the price of ADA was on a downward trajectory while its social mentions and engagements were on an uptrend. The weekly social mentions of Cardano were at 184,688 while social engagements resided at 517.57 million.
These numbers are expected to witness drastic growth over the next couple of days since Vasil is scheduled to occur this week.