Regular flash crashes in the crypto market have created panic amongst investors and the sell-off was visible on Decentraland's MANA. The altcoin had lost out on major support in April and was scampering to establish a new base around its October 2021 level. Well, an early morning spike on Friday showed a few positives but the price had to sustain above a crucial level to form new support.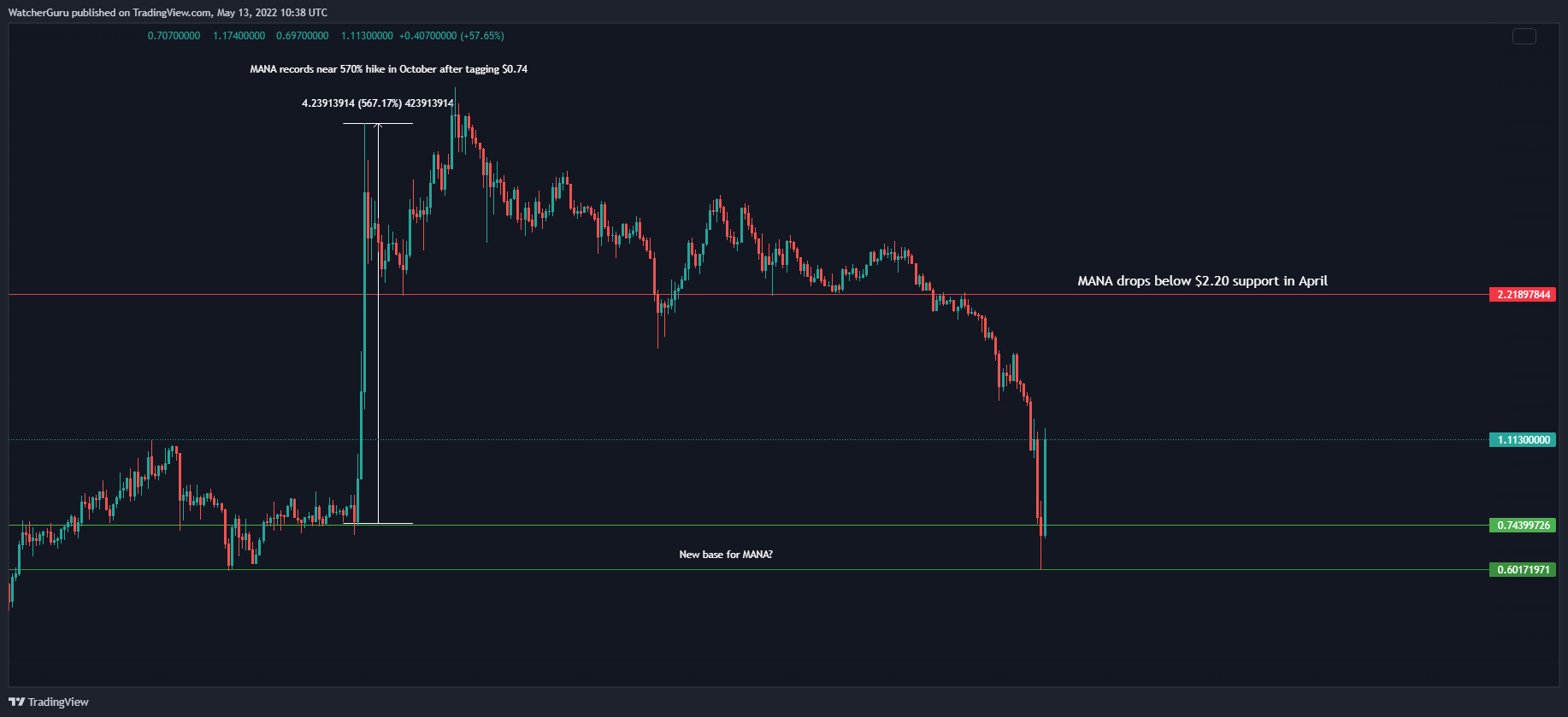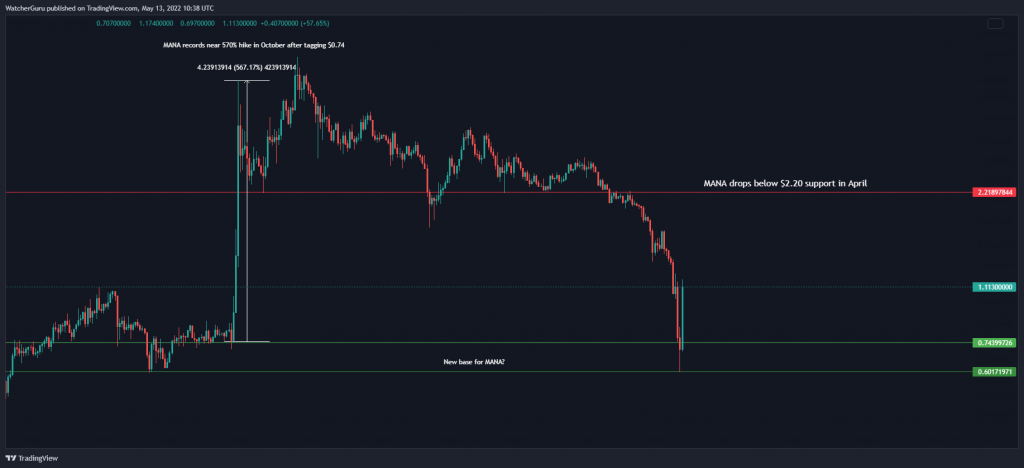 Following a broader crypto reprise on Friday morning, MANA's price soared by 55% and regained the $1-valuation without any hiccups. The spike occurred after a daily candle tagged $0.71 support – the same region which had fueled its bull run in 2021.
Technically, the development was a healthy sign for bullish traders it showed MANA was respecting its technical levels despite the market FUD. Will this hike sustain over the weekend? It was uncertain.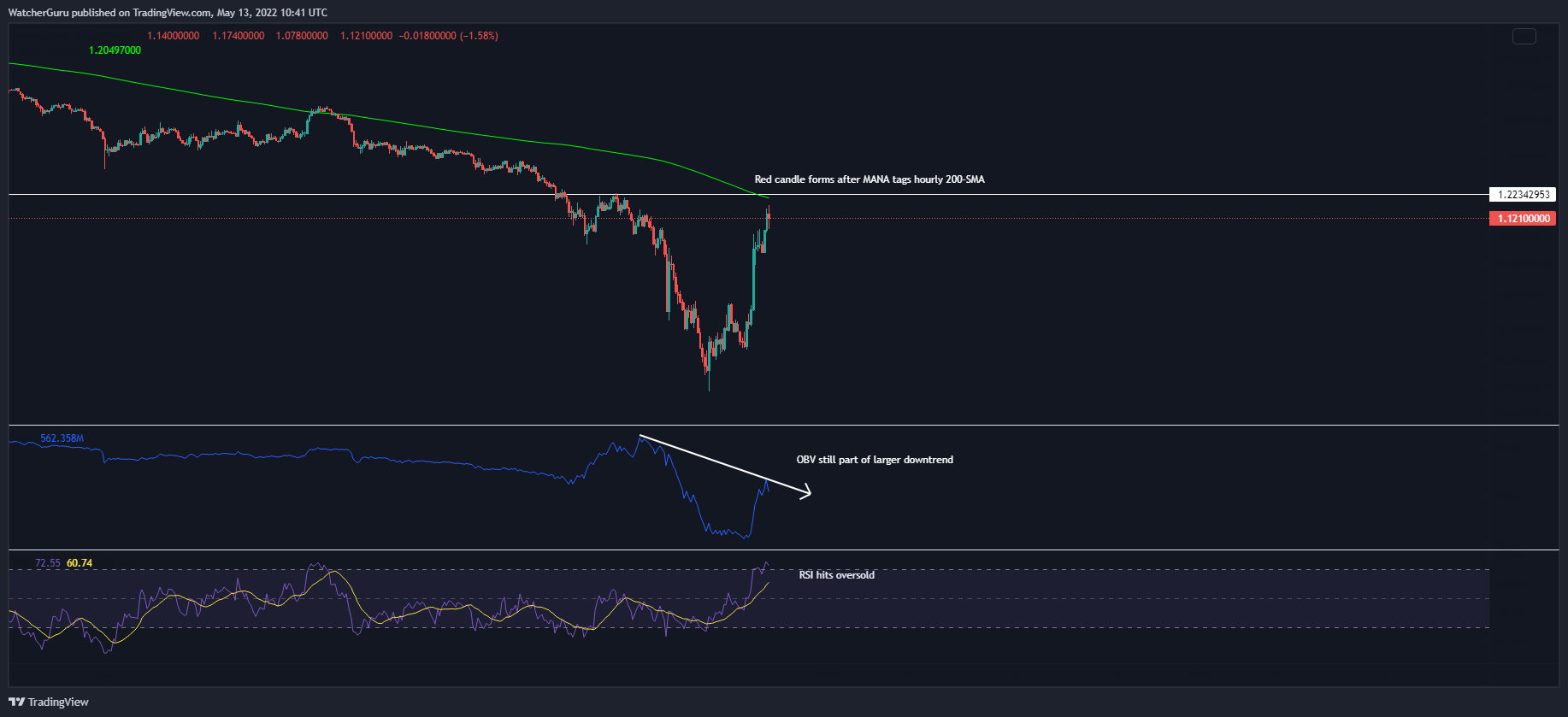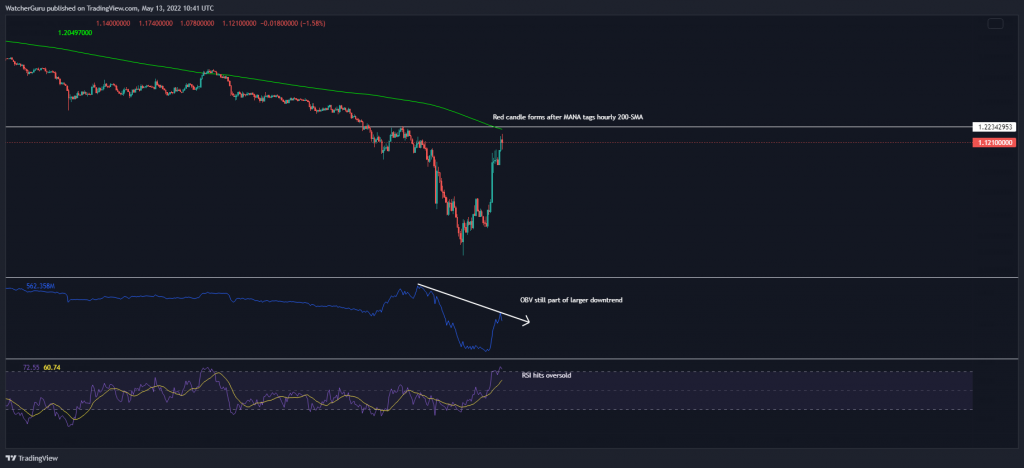 Firstly, MANA was closing in on the 200-SMA (green) on its hourly chart. Since the MA resided close to $1.22 resistance, a breakout was needed for further price growth.
However, the chances of a breakout above were not looking promising. At press-time, the hourly RSI had tagged overbought levels – suggesting that MANA was trading above its intrinsic value.
Secondly, even though buy volumes were higher on the day, the On Balance Volume indicator showed that sellers were still dictating MANA's overall trend. This was not an ideal situation as a breakout usually holds once it is preceded by consistent buy volumes.
MANA needs to hold above $0.72-$0.74
So the next question is – is there any hope for MANA next week if the price moves south once again?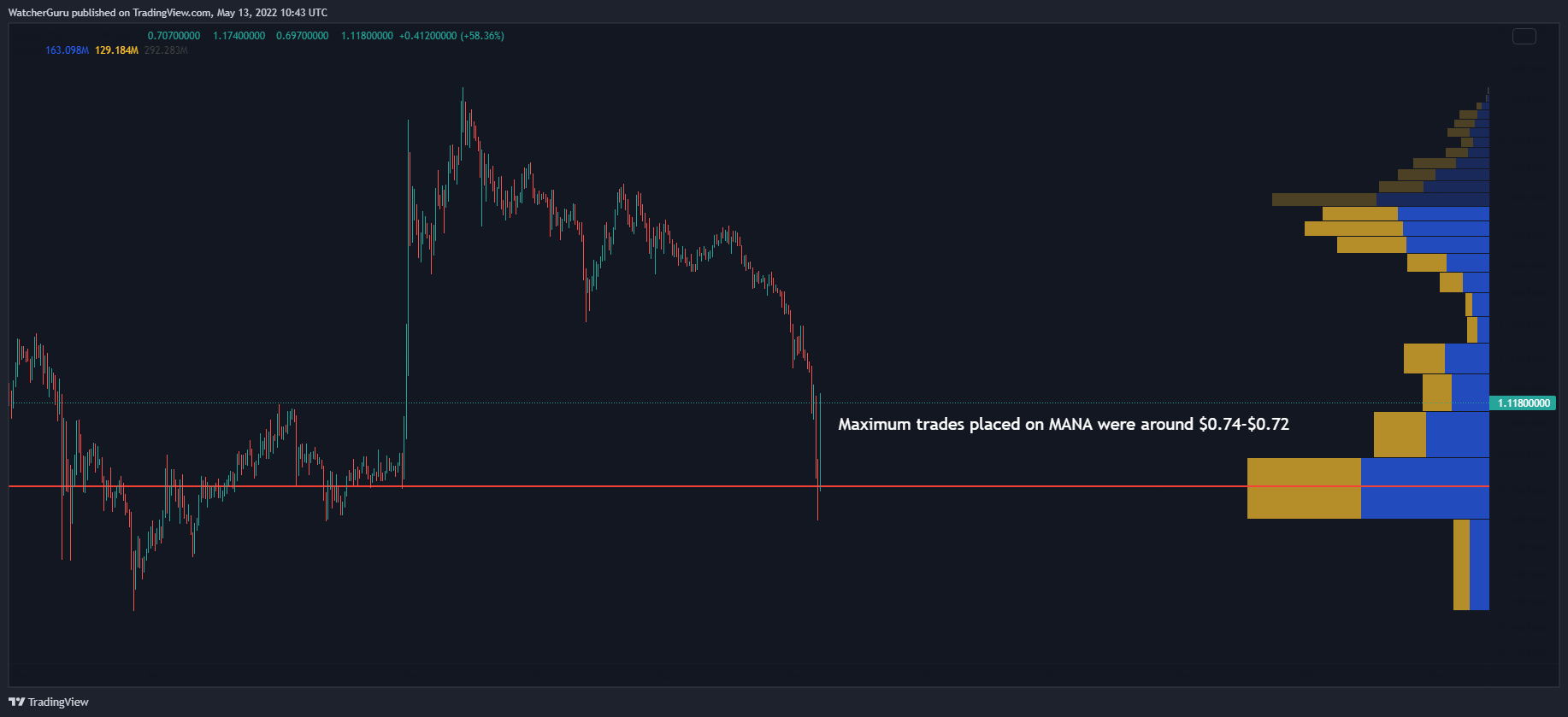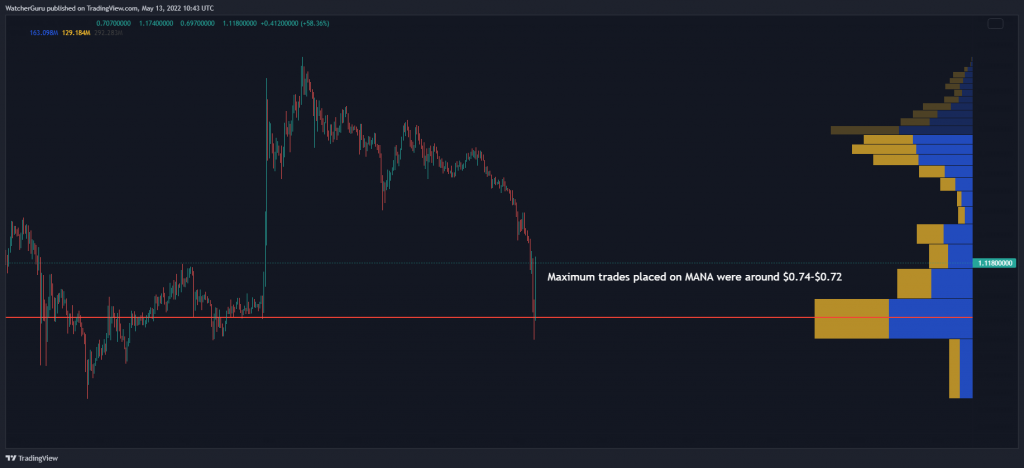 There might be. MANA's daily chart showed that significant support was available between 40.72-$0.74. As highlighted earlier, the area played a major role in triggering a 570% rally in October – MANA's best run in 2021.
The Visible Range showed that the same region had also generated the maximum interest among retail traders in the given time frame.
Now, if retail traders can come together once again and buttress MANA's value above $0.72 from any short-term corrections, a new base for buying can be established. The same could reinforce MANA's price next week and hopefully stabilize its market structure.