In a recent live stream, Meta CEO Mark Zuckerberg revealed fresh ambitions for the metaverse. Several additional features are being developed by the company, including the capacity to construct worlds and products by merely describing them.
Meta's new AI project, with a focus on constructing the Metaverse, was disclosed by Zuckerberg. When it comes to the expansion and evolution of the metaverse, the CEO remarked on Feb 23 at the "Inside the Lab" event that AI is the
"key to unlocking a lot of these advances."
What advances do Meta's AI bring for the Metaverse?
Meta's initiatives would concentrate on creating worlds through speech, enhancing people's ability to communicate with voice assistants, and translating between languages. The goal is to make creating and designing a metaverse world easier for users.
Project CAIRoke is the model that will be utilized to develop the smart assistant, and it is one of the effort's cornerstones. During the stream, further features were revealed, including a video calling device that would work with AR and VR. Although not many specifics were provided regarding these features, they do provide a clear picture of Meta's direction.
Through Blueprint, the AI Learning Alliance is making machine learning curriculum available to anybody. Meta is also forming a consortium of teachers who will teach this curriculum in universities with large populations of students from underrepresented groups.
Additionally, Meta is also building the world's most powerful AI supercomputer called Research SuperCluster (RSC).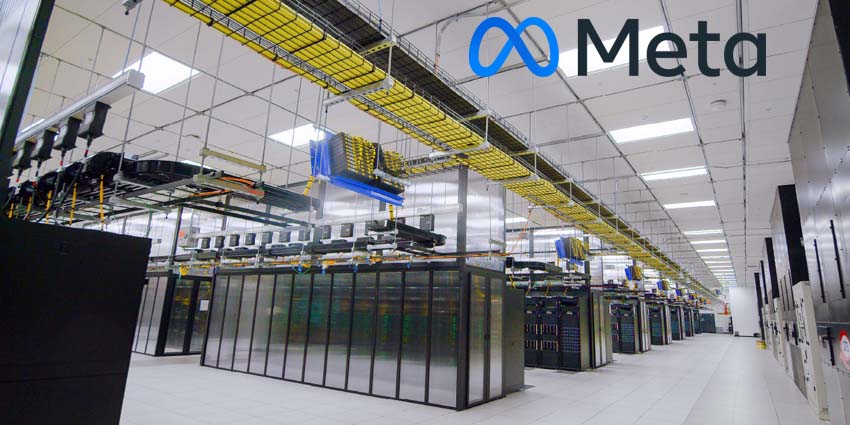 All chips in virtual reality?
Meta has fully committed to the metaverse, although recent mishaps have caused the company's market cap to plummet by hundreds of billions of dollars. For the first time, Facebook's user growth paused, and Apple's action with regards to its privacy policies, cost Meta a significant amount of money.
Meta's way to recuperation looks to be through the metaverse. It is not, however, the only corporation working on metaverse initiatives. Microsoft is also investing heavily in the industry, purchasing Activision Blizzard in order to expand its metaverse offerings.
Of course, there are concerns. The most important issues of businesses are offensive language and poisonous behaviour. It will take a lot of work to ensure that the metaverse can be moderated.