Take nothing away from metaverse tokens this week despite the ups and downs in the cryptocurrency market. From a Snoop Dogg NFT launch on The Sandbox to JP Morgan's land purchase on Decentraland, metaverse tokens were abuzz with constant developments. However, in terms of price, one particular coin was trumped to better the performance of its rivals next week.
To incorporate important developments, the wrap-up covered events spanning from the first week of February to the last day of the month.
Decentraland [MANA]
Kickstarting the list is the world's largest metaverse platform, Decentraland. Digital marketing in the metaverse continues to be explored, with JP Morgan becoming the first major bank to set foot into the virtual space. Decentraland also made headlines after leading phone maker Samsung launched its flagship Galaxy S22 on the metaverse platform. The project's progress did not go unnoticed as MANA featured regularly among the most purchased tokens by the top Ethereum wallets during the month.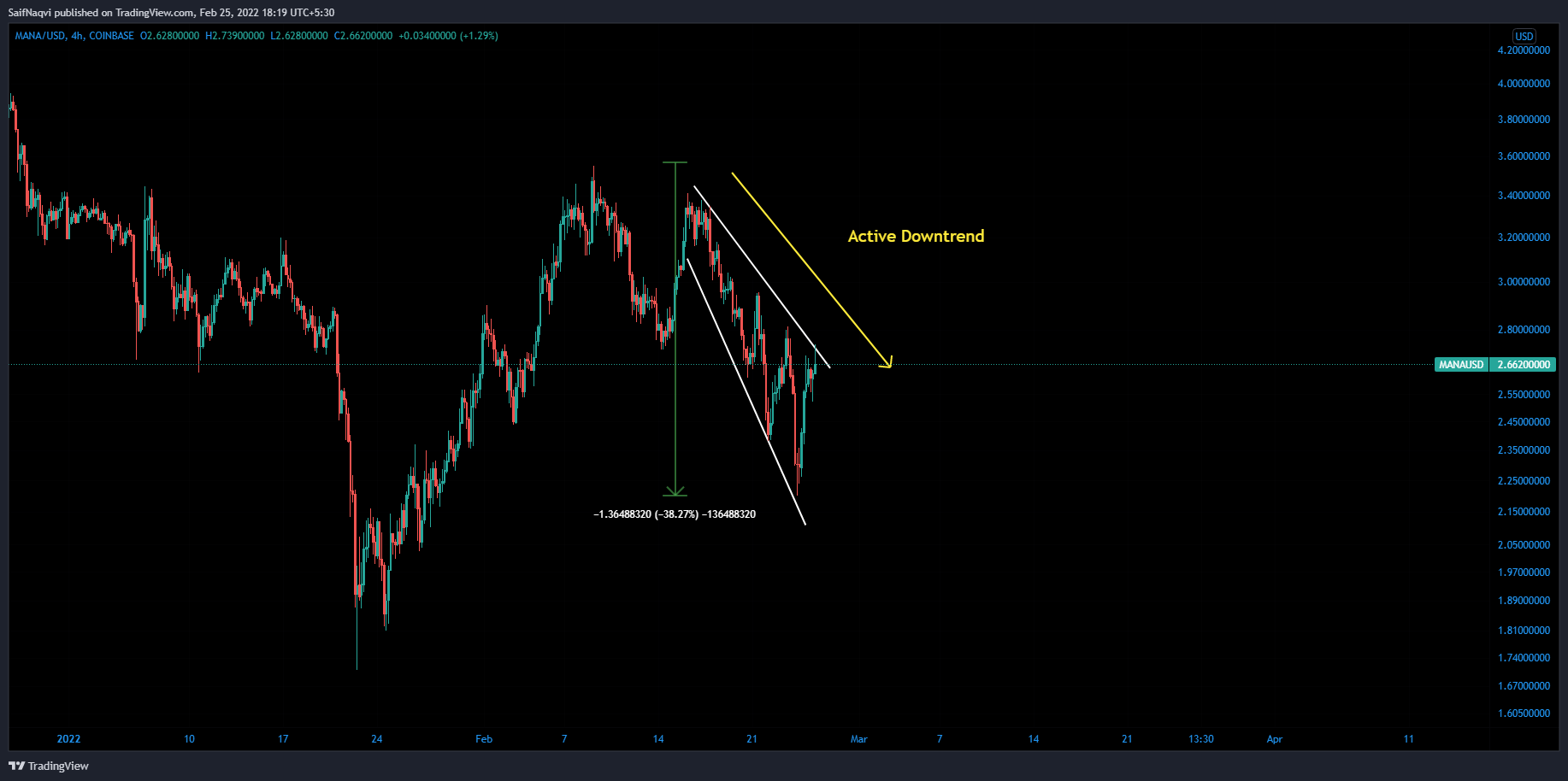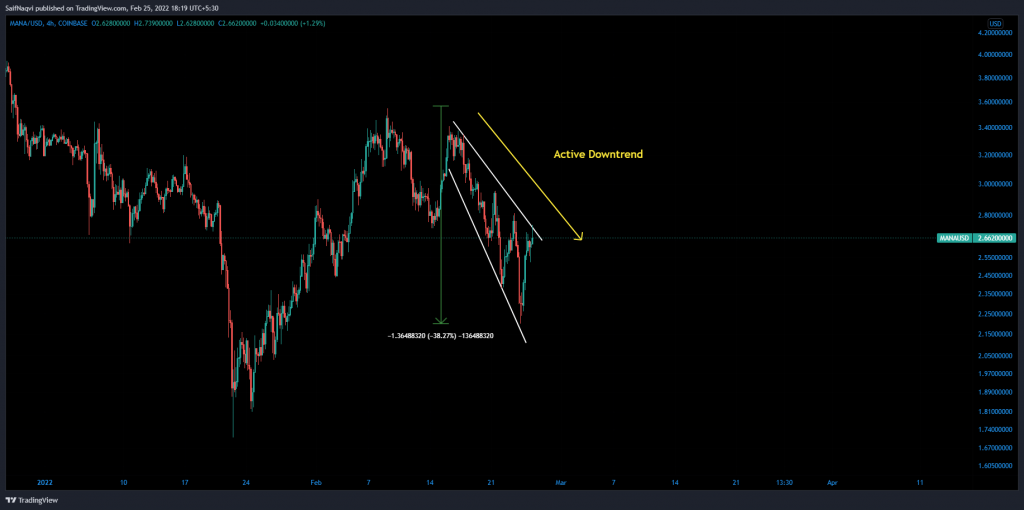 Meanwhile, the developments seemed to have stopped short of creating new highs for native token MANA. A highly volatile and uncertain broader market kept MANA under the wraps, with the alt's value dropping as much as 38% from its February peak. With a clear downtrend visible on the chart, the outlook for next week remained bleak.
The Sandbox
The Sandbox attracted some big players during February, keeping toe to toe with its larger rival. Italian fashion house Gucci bought a piece of land on the project for an undisclosed amount. Renowned rapper Snoop Dogg released a collection of 10,000 avatars NFT's on the platform, each price at 150 SAND. A Snoop Dogg music video is also set to feature soon – the first of its kind in the metaverse space.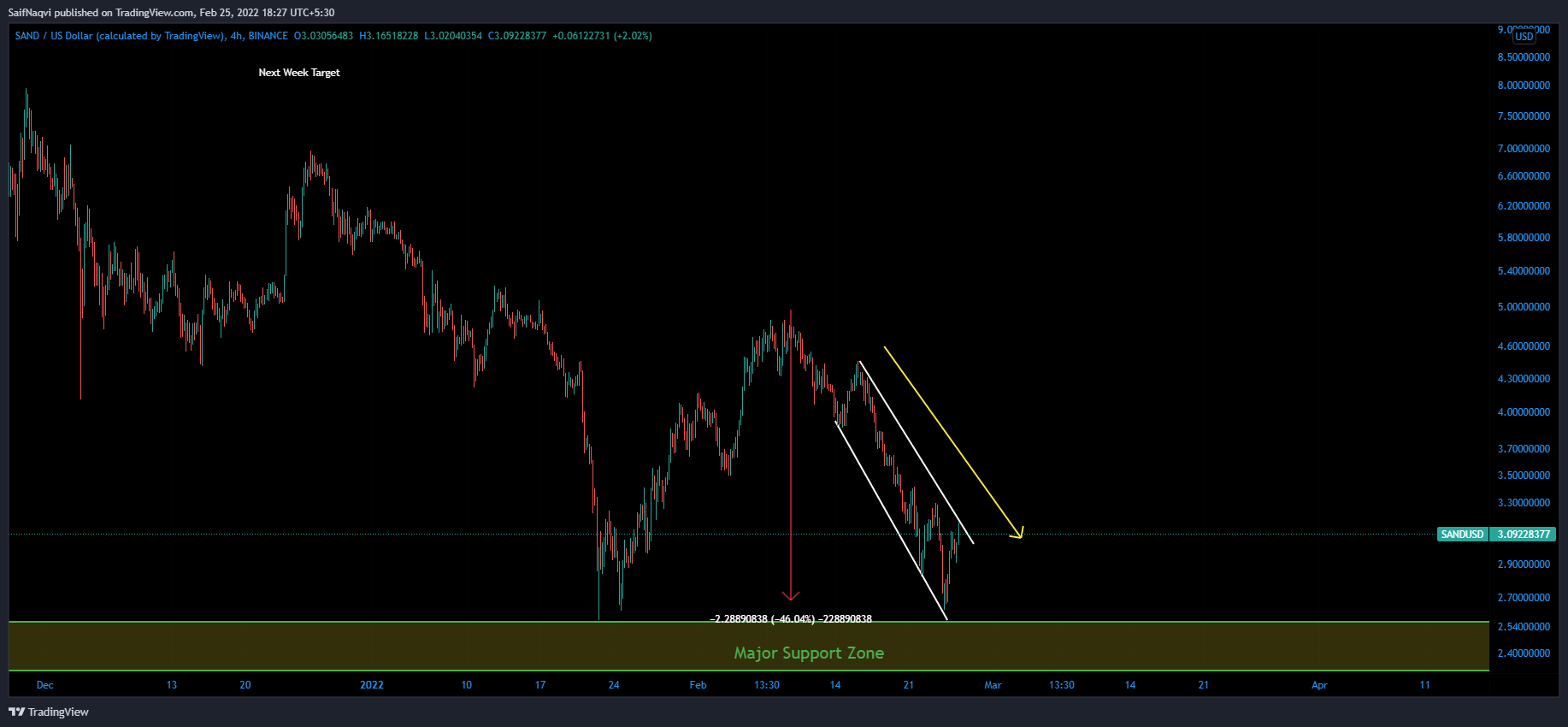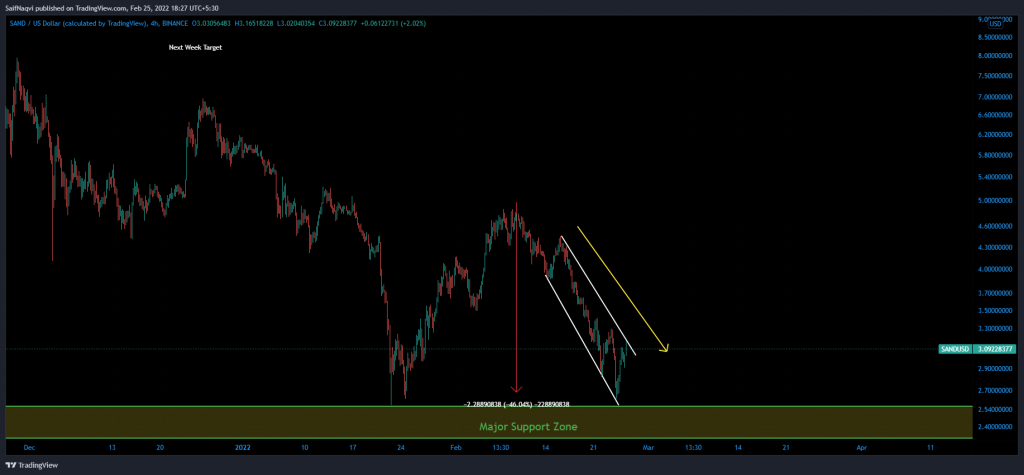 SAND's chart was strikingly similar to MANA's, although market losses were more severe. Between 10-24 February, SAND's value declined as low as 46%. Fortunately, a strong support zone between $2.57-$2.31 could set SAND for a bullish reversal next week.
GALA
Last but not the least, play-to-earn gaming GALA made an entry on the list after grabbing the attention of Ethereum Whales. The coin briefly featured on the most purchased tokens by the top 1000 Ethereum Wallets as collaborations with musicians BT and Snoop Dogg came to light. Earlier in the month, GALA vowed to invest $5 Billion to Expand its NFT footprint.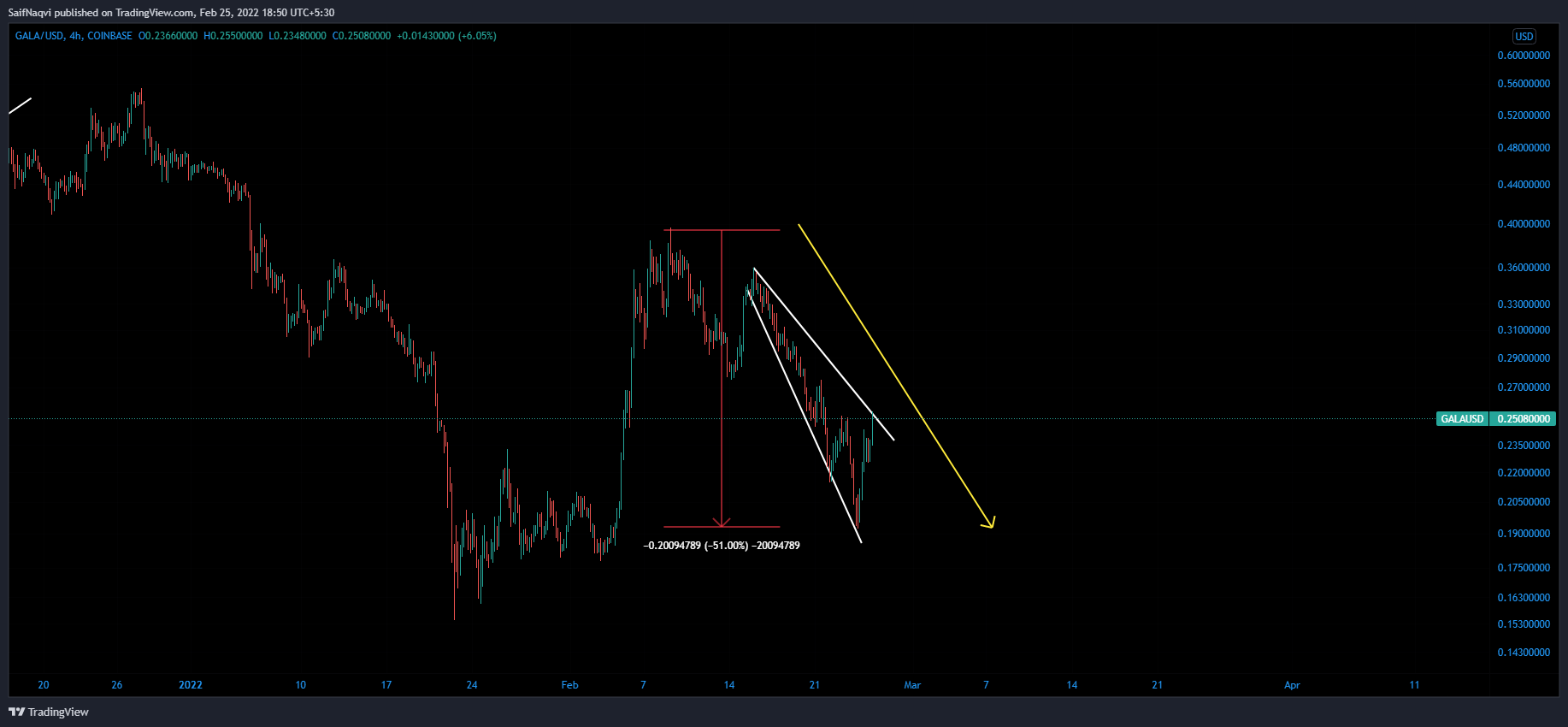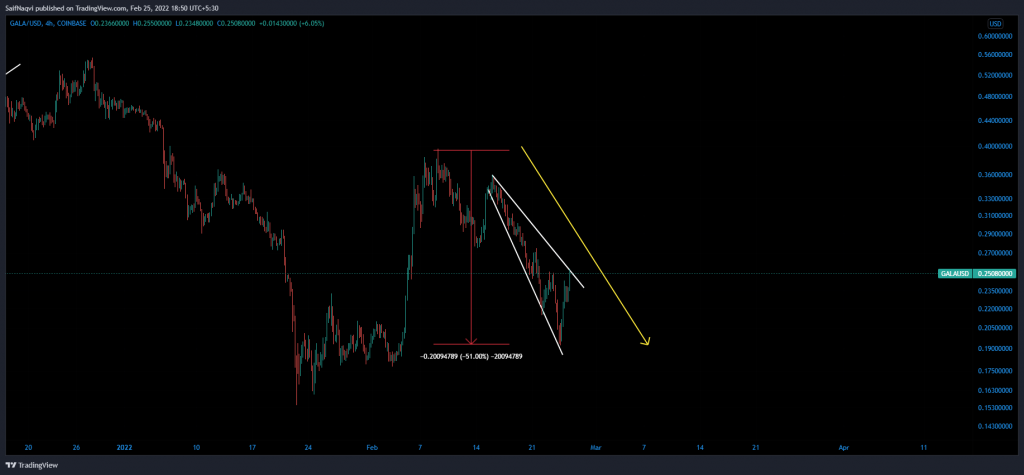 Unfortunately, GALA's fall from grace was the most severe among the coins in question. The price dropped as low as 51% after bulls failed to extend a strong rally into the second week of February.
Conclusion
There was a great disparity between metaverse developments and price action during February. Regardless of the recent flash crashes in the crypto market, SAND was expected to be the better metaverse performer next week. Its price was trading close to a strong support zone and chances of a bullish rebound were higher compared to MANA and GALA.