A fantastic week for metaverse tokens in terms of development was compromised by trading outflows over the weekend. Bitcoin's correction pressurized the metaverse token forerunners MANA and SAND while Shiba Inu moved south on the chart as well. Even though Shiba Inu is not traditionally considered as a metaverse token, new virtual plots of purchasable land on "Shiberse" bagged the coin a spot in this week's wrap-up.
Decentraland [MANA]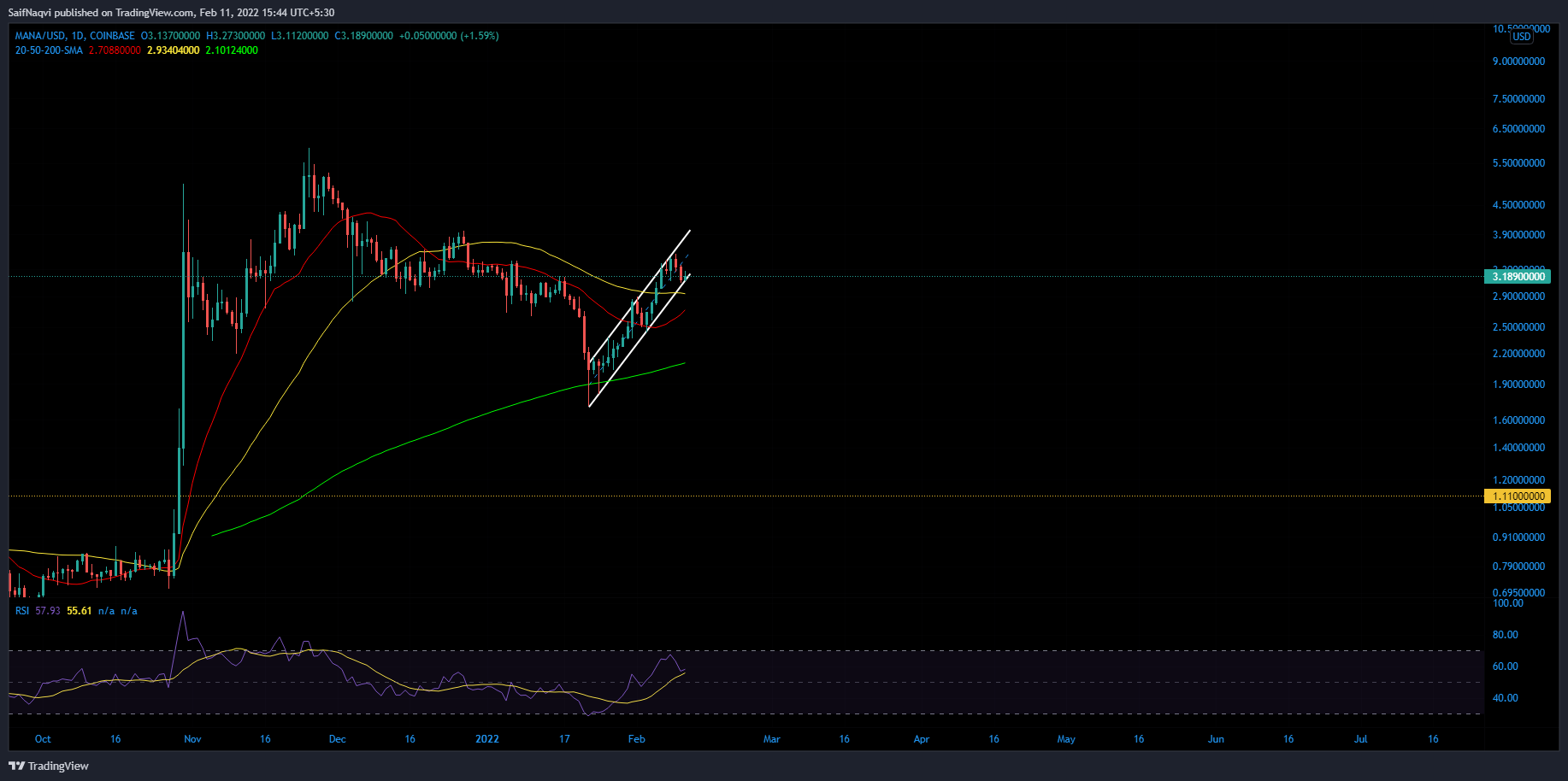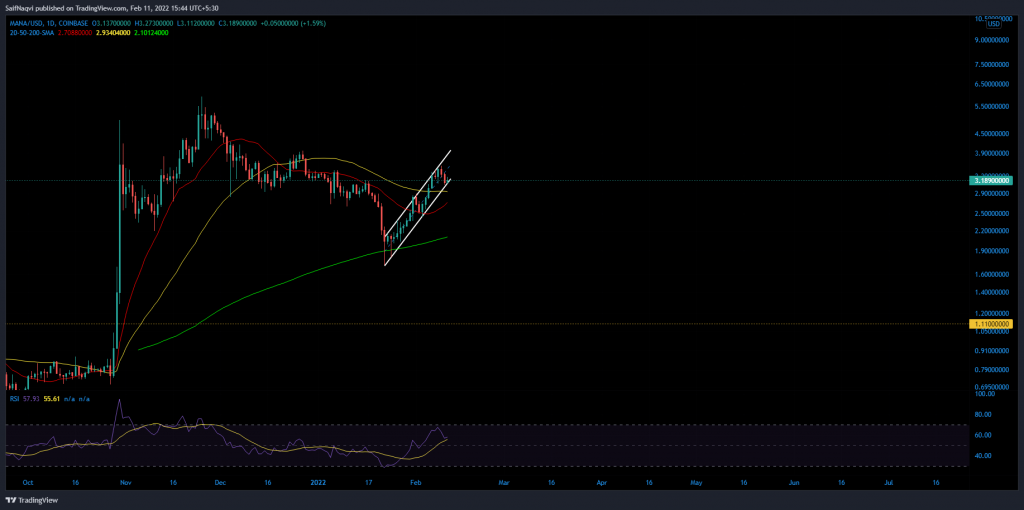 MANA's bull run was a sight to behold. A 107% surge between 22 January – 7 February made MANA the best performing metaverse token within the period in question. Its performance last week was maintained by the bulls, as MANA copped up a near 20% return on investment. Even though an up-channel breakdown tainted its weekend performance, a bullish narrative was still maintained. The target for next week was placed at $4.
Meanwhile, Decentraland's MANA made news after Switzerland-based 21shares added MANA to its Electronic Traded Product offerings on stock exchange BX Swiss.
The Sandbox [SAND]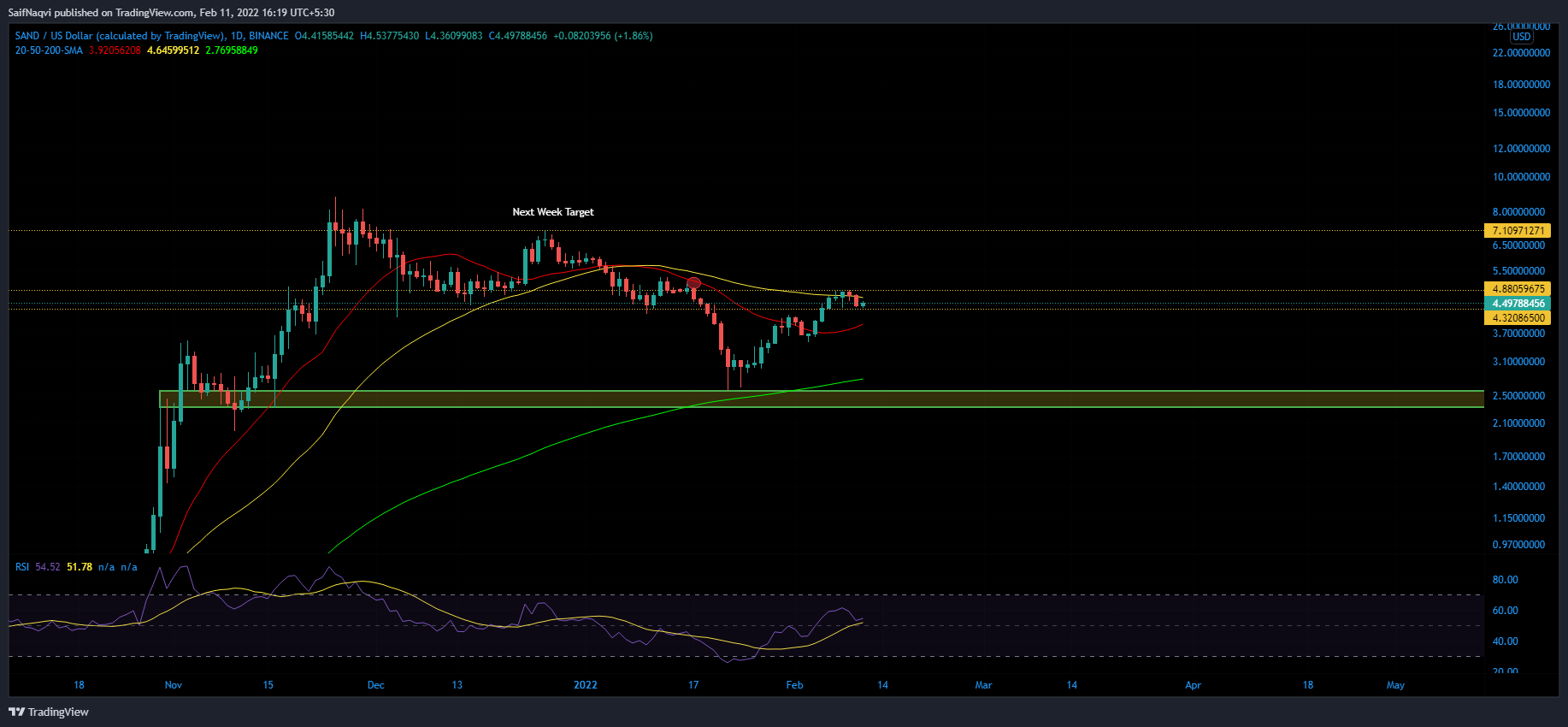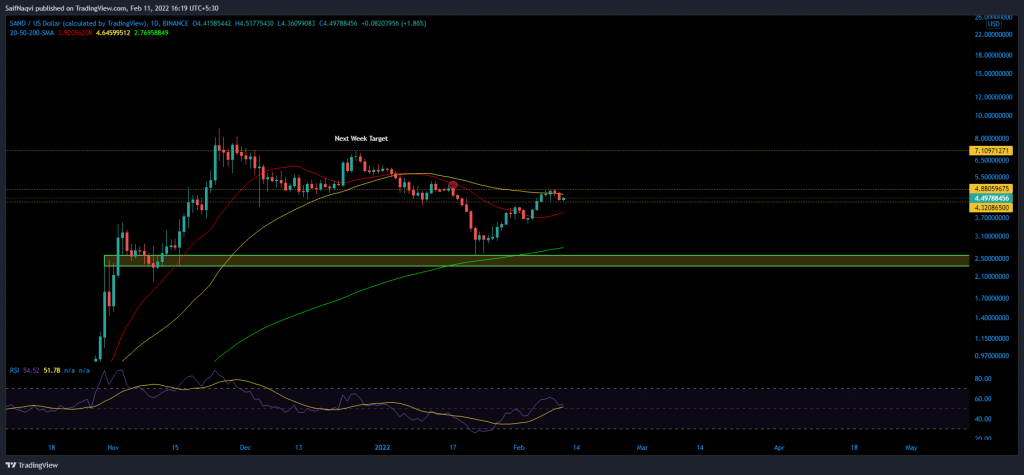 Major competitor SAND was hot on MANA's heels this week. A positive ROI of 20% offered investors similar returns, although it was worth pointing out that its price traded below a daily supply zone between $4.88-$4.32. Hence, its outlook for next week was not so straightforward, with a fair degree of sell pressure still existent overhead. Nevertheless, a breakout would put SAND in a healthy position to retest $7 this week as buy-side momentum carries forward.
The Sandbox's parent Animoca Brands received a boost this week after New-York based asset manager KKR & Co were set to join a $500 Million funding round for the video game developer. Although it is unclear whether the investment would directly impact SAND, Animoca does intend to utilize its recent funding rounds to expand metaverse offerings. Hence, The Sandbox could end up being an indirect beneficiary of an enlarging treasure chest.
Shiba Inu [SHIB]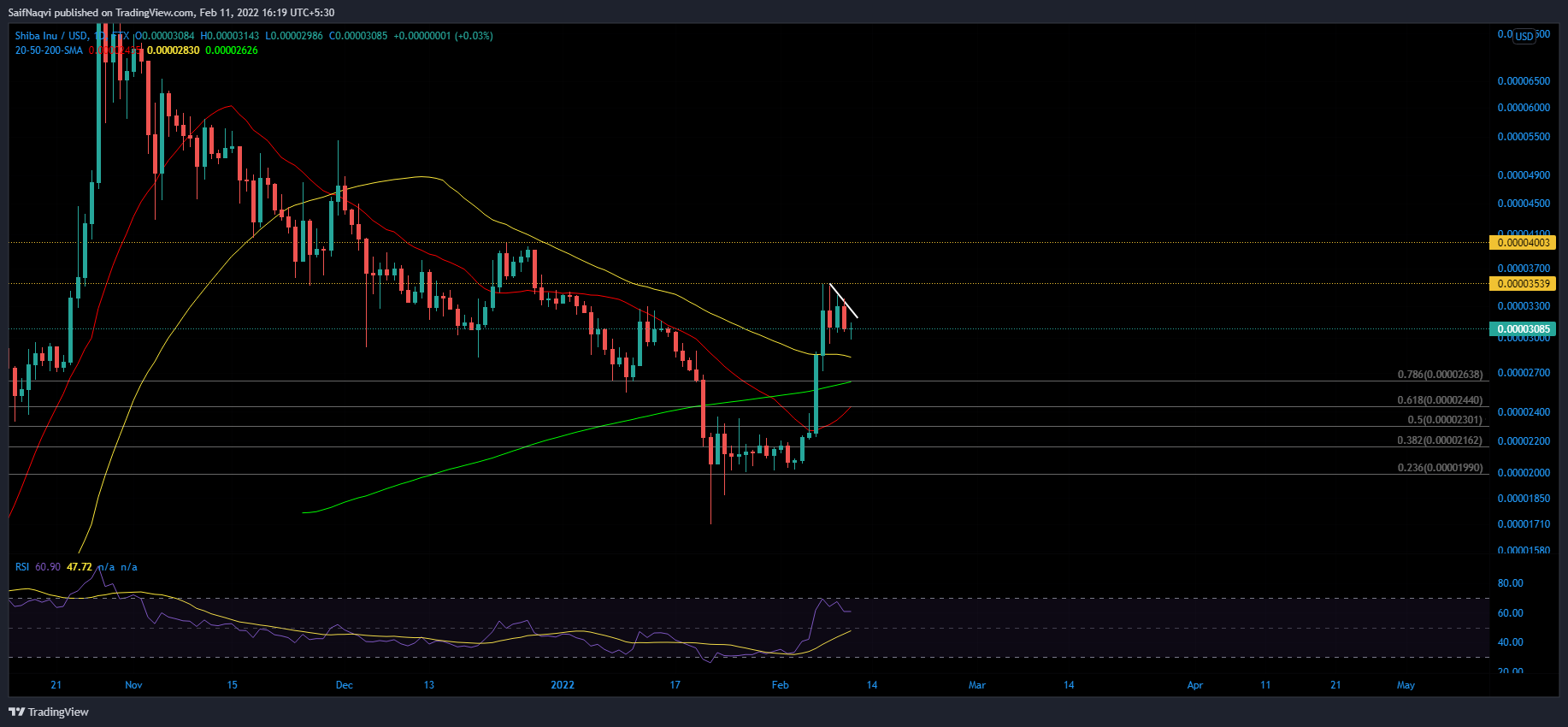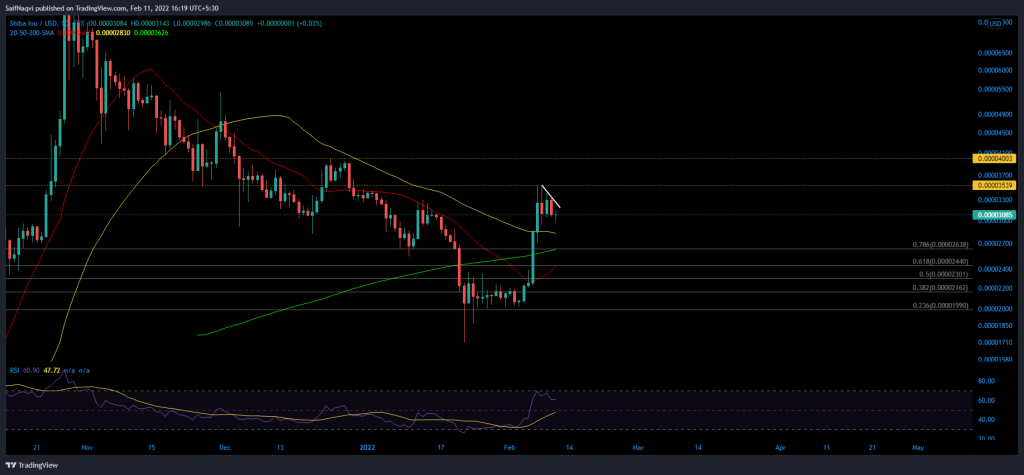 To be clear, Shiba Inu is primarily still classified as a meme-inspired token. However, that should not take away any progress the project has made with respect to its metaverse intrusion through "Shiberse". Some plots of virtual lands were made available for purchase this week through LEASH tokens.
On the charts, SHIB saw a brief weekend correction after recording a 60% jump between 6-11 February. This translated to a weekly ROI of nearly 50%, the highest among the above-stated coins. The bull was expected to feature next week as well, with SHIB trading above its 200 (green) SMA. The next target stood at $0.00004003.