A mysterious wallet deposited 260,000 ETH valued at $434 million on Binance hours before Ethereum's Bellatrix Merge went live on Tuesday. Blockchain data analytics Whale Alert dished out the transaction showing the unknown wallet moved ETH to Binance before the upgrade.
Ethereum is experiencing a massive spike in investments as the network is transitioning from Proof-of-Work to Proof-of-Stake. The event is the most anticipated in the crypto sphere and ETH is expected to shoot up in price before the final upgrade. Therefore, whales are making use of the hype as ETH could deliver the desired results days leading up to the Merge.
Also Read: Mining CEO Thinks Ethereum Miners Will Flood to Other Projects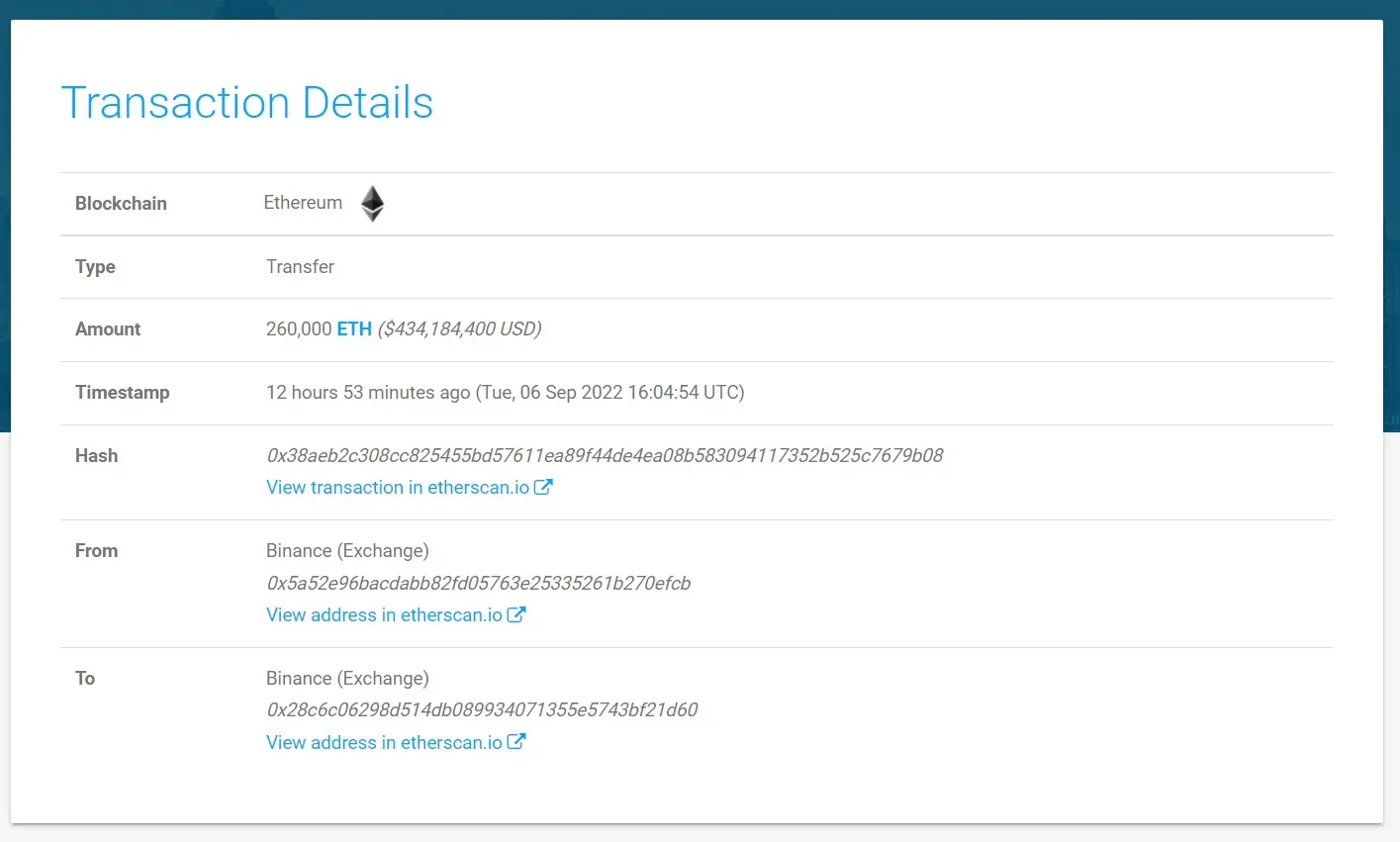 ETH Could Guide Altcoins, Says Bloomberg Analyst
Senior commodity strategist at Bloomberg Intelligence Mike McGlone predicted to Barron's that Ethereum Merge could set ETH price to soar.
He added that ETH could pull the other altcoins to greener pastures in the days leading up to the Merge. The analyst stated that the performance of the broader crypto market in September solely depends on Ethereum's performance.
He added that if ETH breaks through the $2,000 mark this month, altcoins could see a sharp spike and reach new monthly highs. McGlone also revealed that he believes Ethereum could breach $2,000 this month as all eyes are on the Merge.
Also Read: Ethereum is Outperforming Bitcoin, but Is there a Catch?
When Will The Ethereum Merge Be Complete?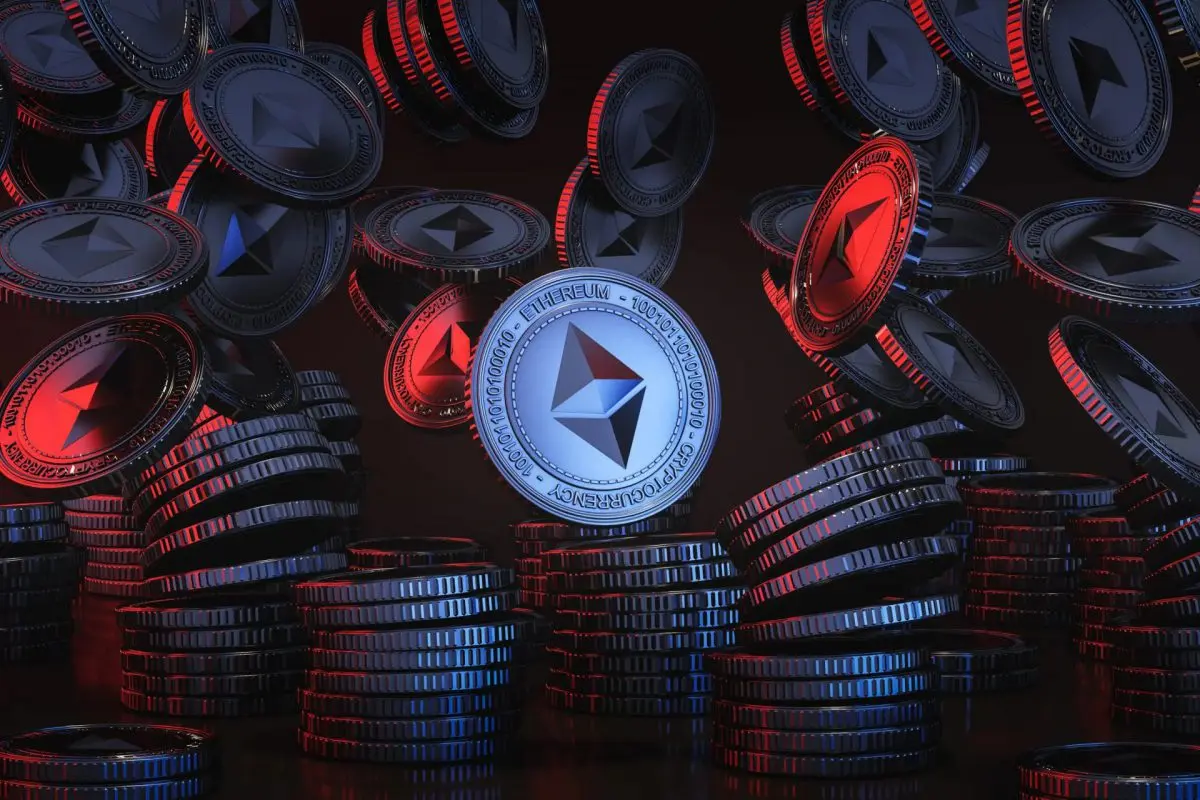 The Ethereum network upgraded to Bellatrix on Tuesday and the final upgrade 'Paris' is initiated. Paris will set the road map for the rest of the upgrades. However, the Ethereum foundation has confirmed that the final upgrade from PoW to PoS will take place between September 10 to 20.
Read here to know more details about the new method of Ethereum validating transactions here.
In the new proof-of-stake method, Ethereum will use less energy consumption and is technological and environmental advancement. The gas fees on the Ethereum network are also expected to be lower once the Merge is fully upgraded.
At press time, Ethereum was trading at $1,516 and is down 8.4% in the 24 hours day trade. The second biggest crypto is down 69% from its all-time high of $4,878, which it reached in November last year.