The crypto-verse was painted green as several assets witnessed a major spike in value. While most crypto assets were in a correctional phase, one particular asset was defying the market trend and surging. Near Foundation's NEAR token accounted major upward trajectory. At press time, the asset experienced a daily rise of 8.9%, reaching a price of $1.58. It surged from a low point of $1.35 to a peak of $1.61.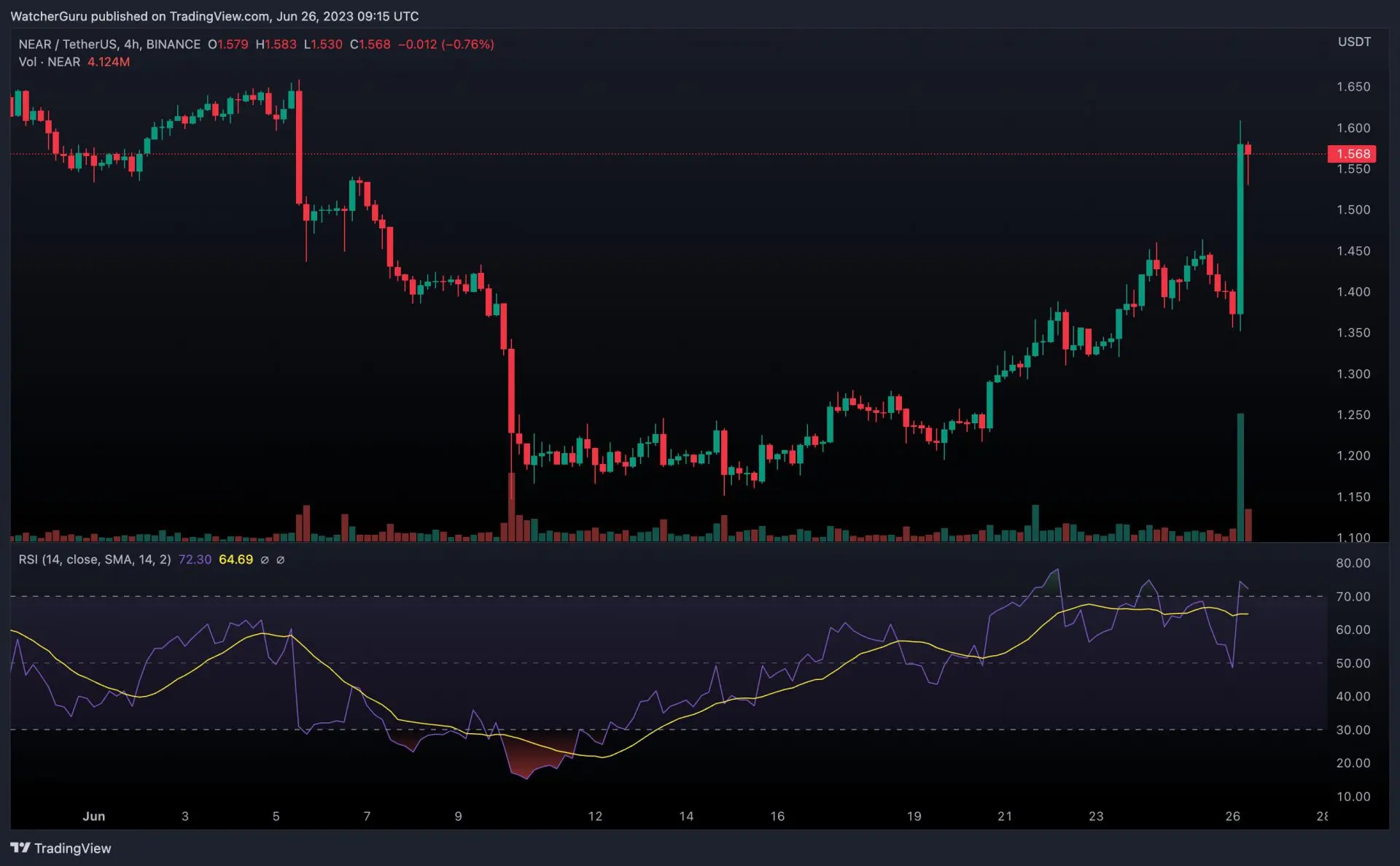 As depicted in the above chart, there was a significant increase in both the volume and price of the asset. The Relative Strength Index [RSI] indicated that the asset was currently being overbought by investors.
The significant price surge had a profound impact on the NEAR network. The Sharpe Ratio, which measures the asset's performance relative to a risk-free asset over a specific time period, indicates whether the asset is underperforming or not. When the ratio falls below zero and enters negative territory, it suggested underperformance. NEAR's Sharpe Ratio had been hovering around the -3 to -5 range. However, following the asset's price recovery, the Sharpe Ratio now stands at -2.20.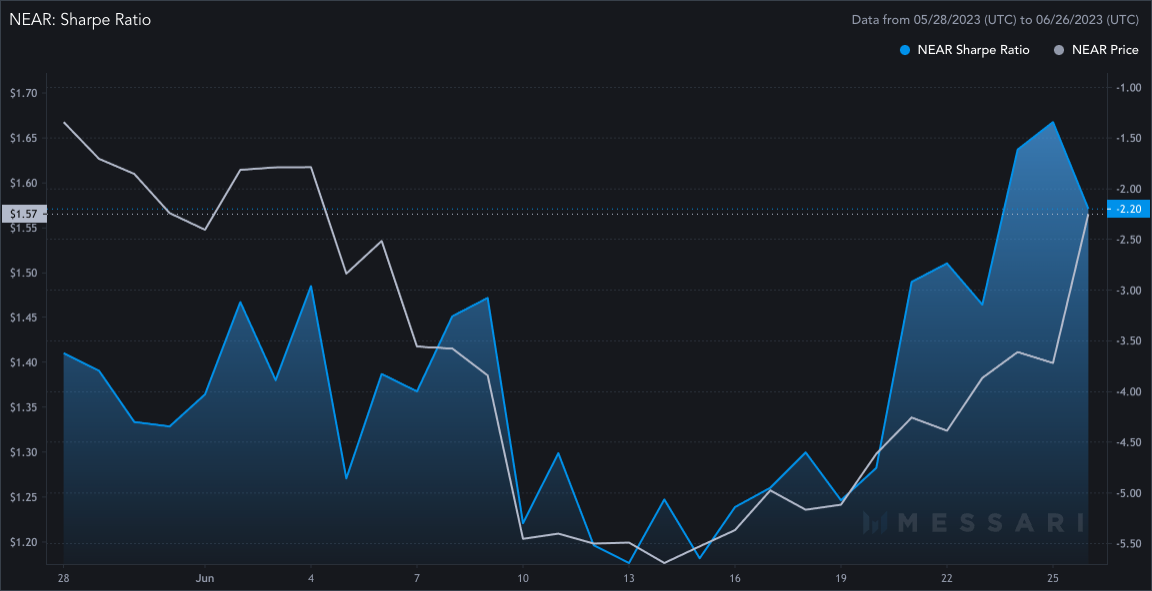 This sudden spike was attributed to a major partnership by the NEAR Foundation.
NEAR Foundation Collaborates with Alibaba Cloud
The adoption of crypto has been flourishing in the industry, with numerous major firms entering the global market in recent years. The NEAR Foundation, a non-profit organization responsible for overseeing the decentralized platform NEAR Protocol, has joined forces with Alibaba Cloud, a Chinese tech giant. The primary objective of this collaboration is to drive the advancement of Web3 technologies in Asia and the Middle East. Raymond Xiao, head of international Web3 solutions at Alibaba Cloud Intelligence said,
"The NEAR Foundation and Alibaba Cloud partnership is an important one as we continue to support Web3 developers to explore opportunities. It is also significant for developers and validators in the Asian markets, as they can leverage Alibaba Cloud's comprehensive infrastructure in Asia."
To aid developers and users in the NEAR ecosystem, the NEAR Foundation and Alibaba Cloud have collaborated to offer remote procedure calls [RPC]. Furthermore, users will have access to the NEAR Blockchain Operating System [BOS]. The platform was introduced by the Foundation earlier this year. This empowers developers to create applications and interact with other users. Furthermore, Alibaba Cloud will provide the necessary infrastructure to facilitate these services.