Dogecoin is currently trading at $0.065 and it is moving backward in the indices showing little to profit. The meme currency has lost its hype as the steep price decline made its larger-than-life persona fizzle out. DOGE is among the worst-performing cryptocurrencies of 2023 and investors who took an entry position post 2022 are in losses. Even Tesla CEO Elon Musk's tweets and statements about DOGE are barely moving the needle in terms of price.
Also Read: Shiba Inu: Elon Musk's Twitter Suspends App That Burns Billions of SHIB Tokens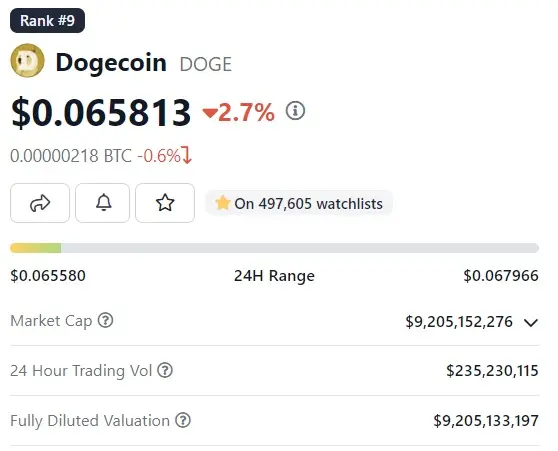 However, leading cryptocurrency experts believe that Dogecoin has an upside potential of 1,060% in the coming years. The prediction is for the long-term and short-term holders might not make the most out of DOGE.
Dogecoin Awaits An Upside Potential of 1,060%, Predict Experts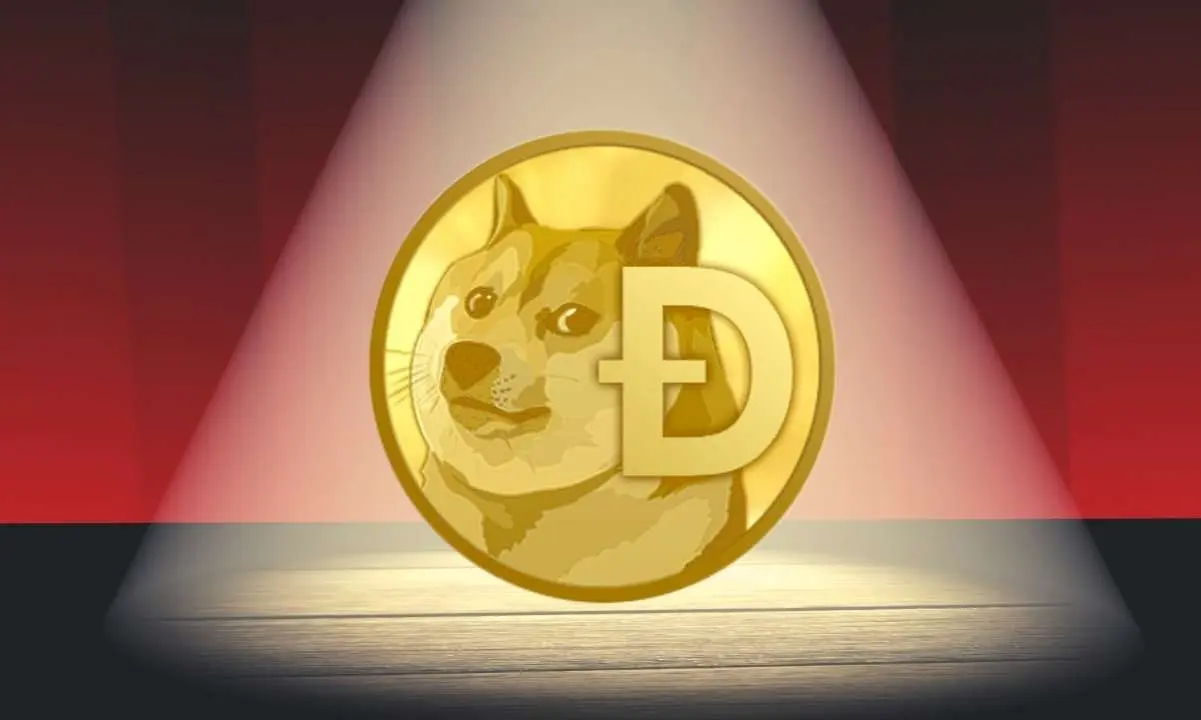 According to the Finder's panel of cryptocurrency experts, Dogecoin could reach a maximum high of $0.75 by 2030. That's 2 cents above its all-time high of $0.73, which it reached in May 2021. The Finder's panel predicted that "DOGE will be worth $0.33 by 2025 before rising to $0.75 by 2030."
Also Read: Shiba Inu: You Can Now Become a SHIB Millionaire for Less Than $10
Therefore, if Dogecoin hits $0.75 by the end of the decade, it could rise 1,060% from its current price of $0.065. That's an exponential return on investment (ROI) if the forecast turned true.
The panel of experts also predicted that Dogecoin could reach $0.33 by the end of 2025. That's an uptick and ROI of 410% from today's price point. Nonetheless, the prediction is seven years from today and the markets would have their share of ups and downs. Price forecasts could change based on the market's performance and a target is not guaranteed.
Also Read: The 1 Cent Dream: Shiba Inu To Reach $0.01? See What Google Bard Says
DOGE has a slim chance to rally again like it did in 2021. The markets are moving south than north and every price rise is met with challenges that send its price to nose dive. Therefore, thoughts of another rally could be wishful thinking from hereon.