Could there be a story of a dog's journey to the moon soon? The lead developer of Shiba Inu, Shytoshi Kusama has tagged Netflix several times in his tweets previously hinting at collaborations.
Gfnityesports (PlanetCrypto) has suggested that Shytoshi could be teasing holders for a potential Shiba Inu movie by Netflix.
Also Read: Shiba Inu to Reduce 'Gas Fees' for users after launching its own blockchain
During a Discord Q&A session on January 20, Shytoshi revealed that he had a movie script and would love to produce it if he had the time. In the same Discord Q&A, Shytoshi mentioned Netflix in one of his replies. He said, "Netflix is looking like next year at best," but didn't provide further information about the development.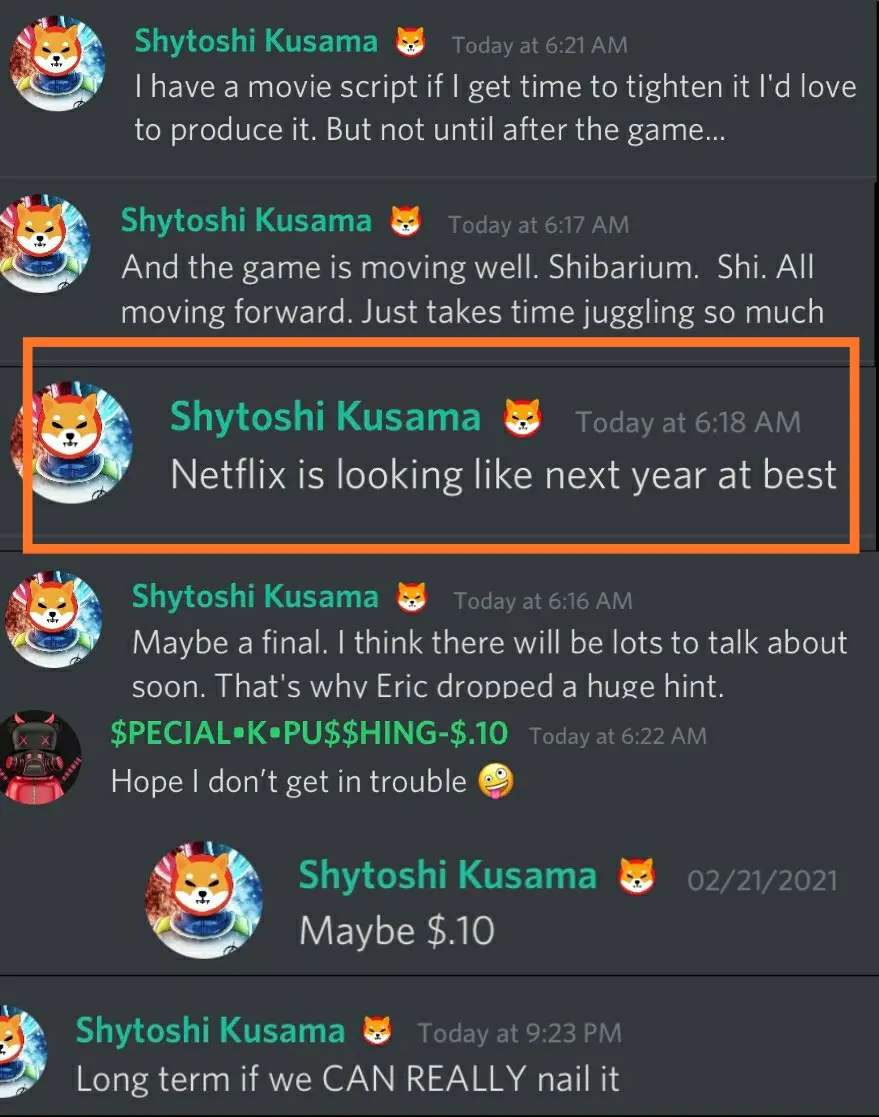 Today, Shytoshi tweeted that the SHIB team is pitching an idea to a multinational company. In Discord, Shytoshi had claimed that he's "negotiating with international companies" and stated that "everything I do is for SHIB." However, Shytoshi has not revealed the name of the international company and has remained tight-lipped about the "pitch".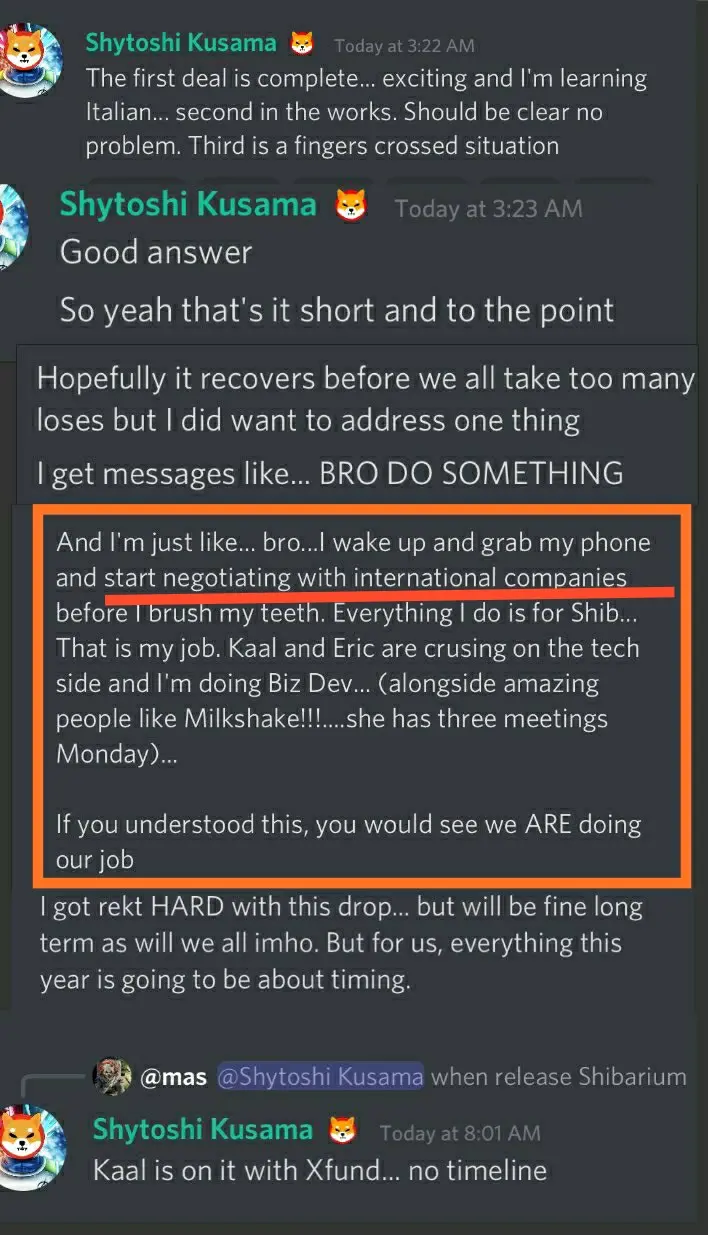 "Alright. There you go. Another locked. Now we prepare the pitch," tweeted Shytoshi. Also, Netflix recently tweeted about NFTs and Shytoshi replied, "We would love to talk more about that…" It is not known if Netflix and Shytoshi are in contact about an upcoming collaboration. We'll have to wait and watch for an official confirmation if there's really something brewing between Netflix and SHIB.
Shiba Inu: The Way Forward
Shiba Inu has a lot of releases in 2022 and will be launched stage-wise. The first to be released could be Shibarium as ShibaSwap developer Eric M confirmed in a Discord Q&A that it could be out "soon".
Also Read: 3 things 'not to do' when the crypto market crashes
However, he did not specify a timeline for its release and stated it would be out when it is completed.
Apart from Shibarium, the SHIB ecosystem is expanding to ShibaNet, ShibaSwap 2.0, Doggy DAO, Shibosis NFTs among others. SHIB will also release games in partnership with PlaySides Games and former Activision head David Volk.
Complete and in-depth details about Shiba Inu's 2022 releases can be read here.
At press time, Shiba Inu was trading at $0.00002103 and is down -9.66% in the 24-hours day trade. The meme-token is down -42.4% since the last 30-trading days and is down -25.7% in the last 14-days. Since the market crash last week, SHIB is down -31.2% in the last 7-trading days.