Amid fears of cash flow running out by October, Celsius Network has been approved to run its Bitcoin (BTC) mining operations. Chief bankruptcy judge Martin Glenn, Southern District of New York, approved the request. The decision is an attempt to restore financial stability to the troubled crypto lending firm. As per the decision, the firm may sell the BTC it mines.
Celcius Network filed for chapter 11 bankruptcy in mid-June. The firm submitted the filing for its mining unit as well. However, the firm filed for motions to let it continue its daily businesses. The move was aimed to allow the firm to steady its operations and complete a restructuring deal. Furthermore, Celsius Network's mining unit planned to go public in March. However their plans were not realized as investors were uncertain after the company's decision to halt withdrawals.
The Bitcoin (BTC) mining operations are a central part of the firms restructuring plans. The latest decision by judge Glenn comes a sign of relief for many investors and employees. Nonethless, Glenn did express concerns regarding the immediate profitability of the venture.
The judge was referring to the cost of equipment and energy. However, according to Celsius' bankruptcy filings, the company has over 80,000 Bitcoin mining rigs. Last year the company invested $500 million for mining initiatives in North America. Additionally, the company mining unit filed to be listed with the SEC in March of this year.
Celsius Network's next hearing is on the 1st of September.
Will the Bitcoin mining venture pay off?
The company's counsel reassured investors that Celsius will turn a profit from investing in mining. This is despite worries that the firm may run out of money by October. After Celsius stated that it will only sell the mined Bitcoin for cash, the US Department of Justice and the Texas State Securities Board removed their objections as well. The Texas State Securities Board previously opposed Celsius' mining initiatives.
Furthermore, Bitcoin miners revenue is increasing steadily after bottoming out in July. According to Blockchain.com, miner revenue stands at 22.451m.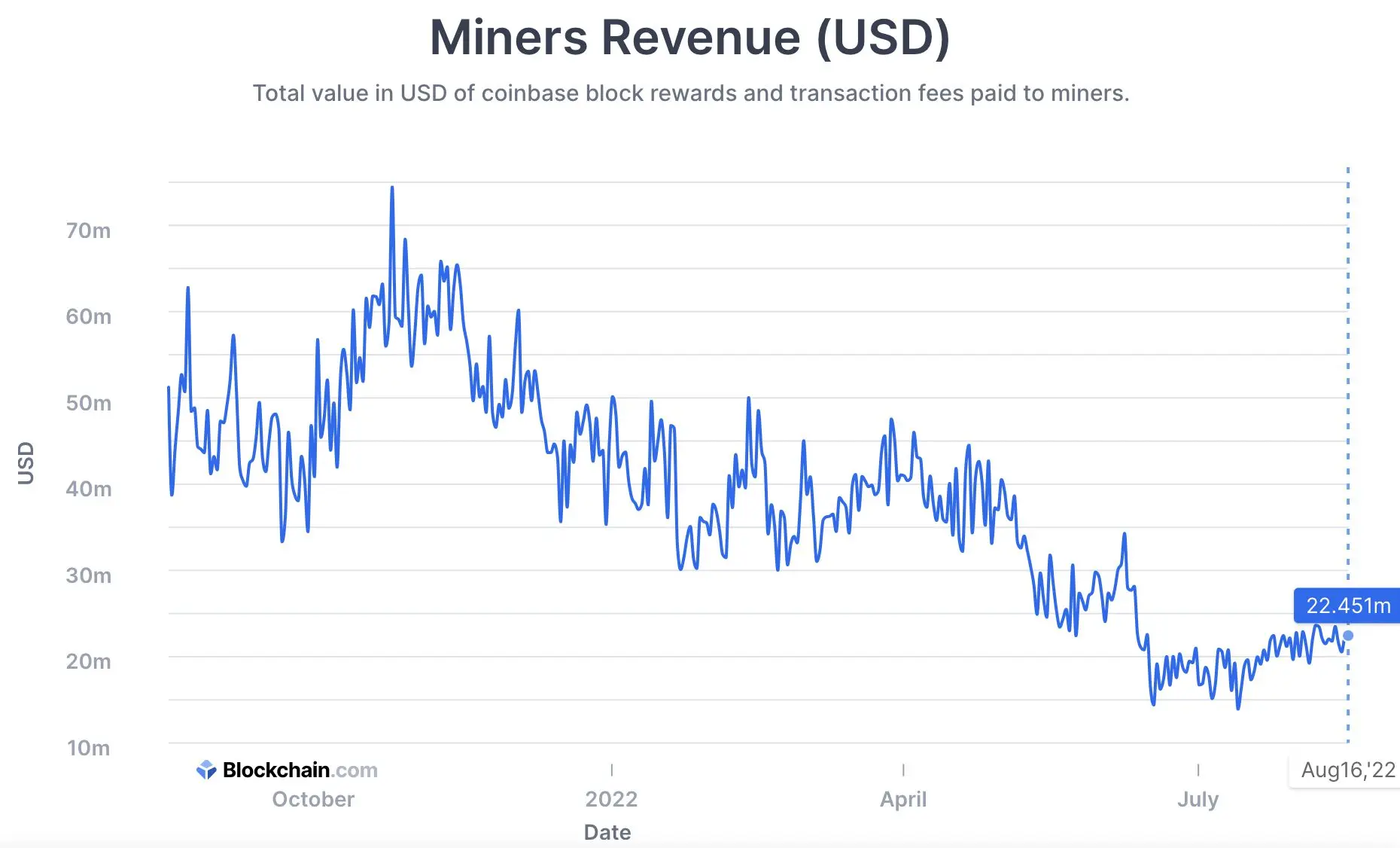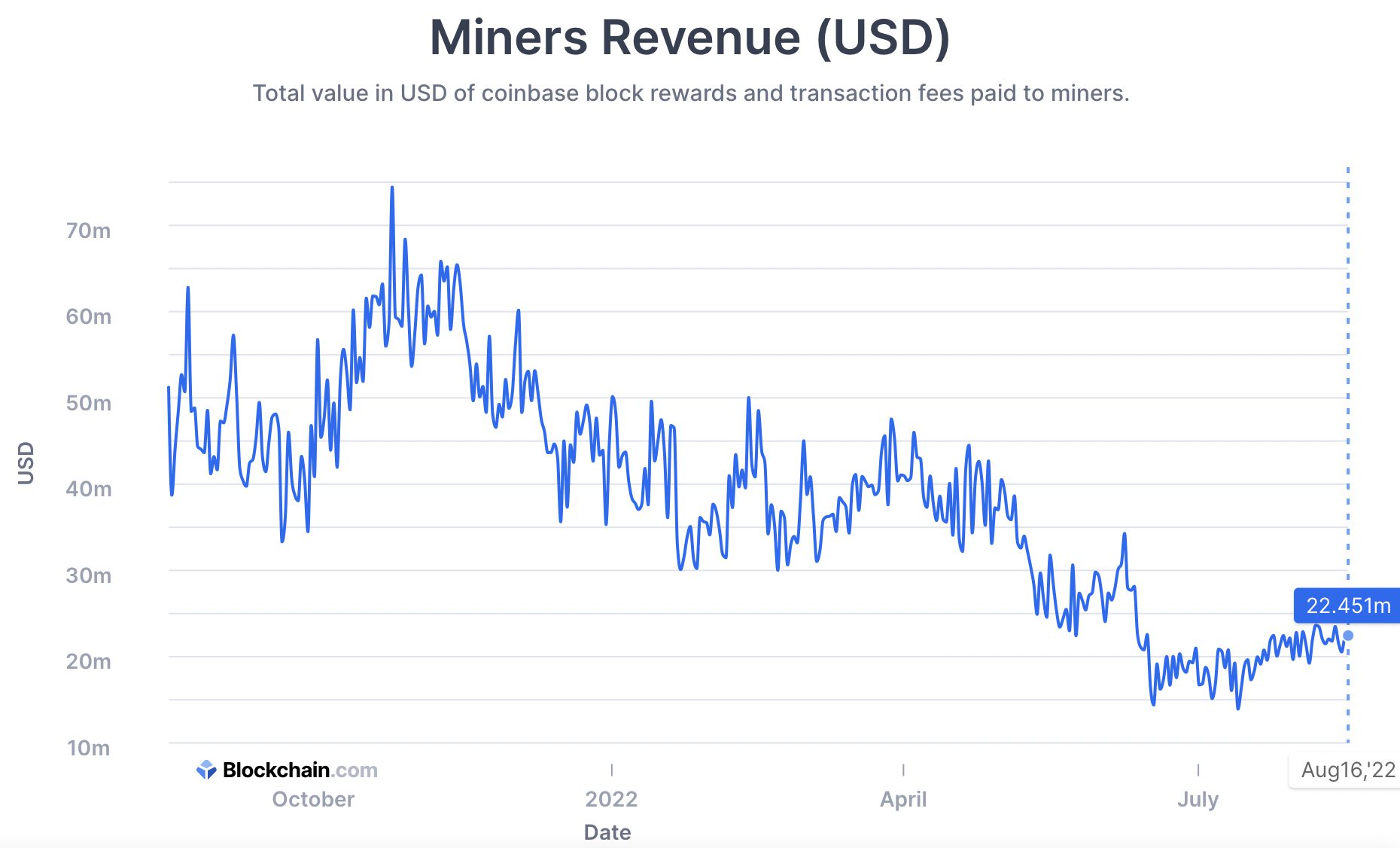 Additionally, the network difficulty has been on the downtrend since May. This increases Celsius' chances of validating a block, hence acquiring more Bitcoin (BTC). The network difficulty currently stands at 28.175t.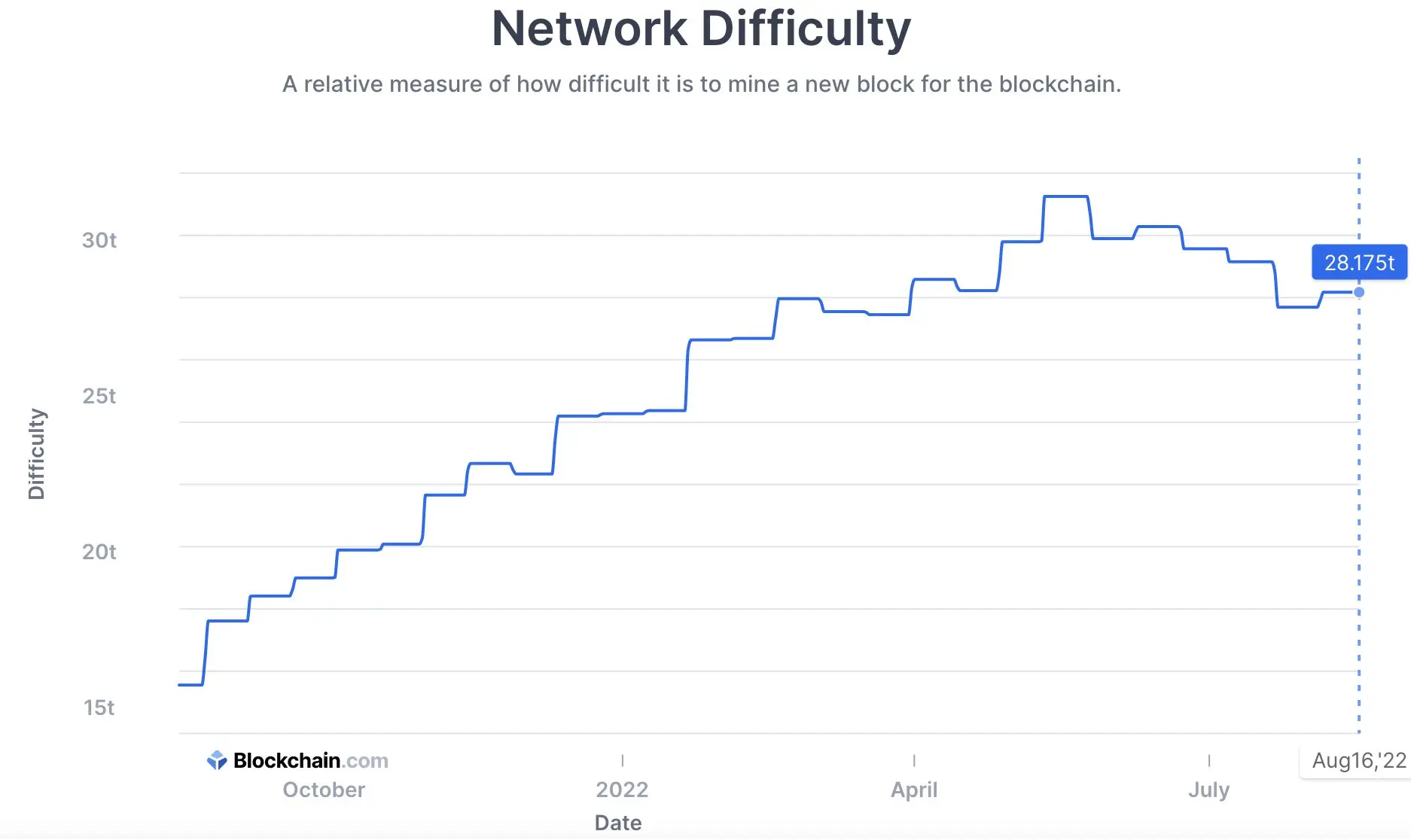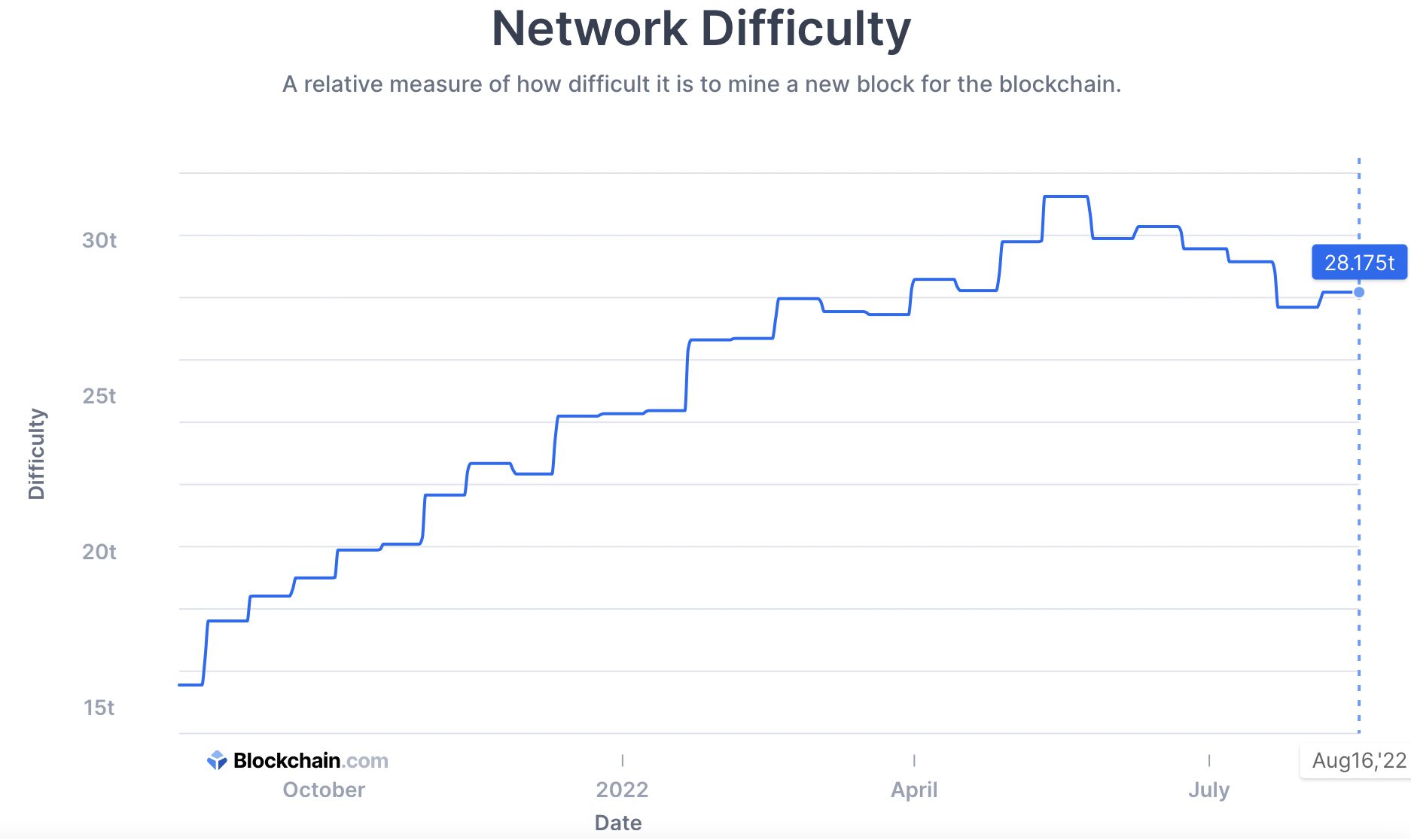 At press time, Celsius' native token, CEL was trading at $2.41, up by over 200% in the last 30 days. Moreover the token is up by over 100% in the last two weeks.


Bitcoin (BTC) on the other hand was trading at $23,764.48, up by 2.4% in the last seven days.