They say, birds of a feather flock together. This saying particular HODLs true for a bunch of coin pairs—like Bitcoin, Litecoin; Ethereum, and Ethereum Classic—from the crypto space. On most occasions in the past, these pairs have seen quite a congruent uptrend/downtrend phases. The same has, however, not been the case with Shiba Inu [SHIB] and its ecosystem's native Bone ShibaSwap [BONE] token.
BONE, primarily, is a governance token of the Shibaswap ecosystem. Meaning, it allows the Shib Inu Army to vote on upcoming proposals. Basically, the more BONE a user HODLs, the more weightage their vote carries in deciding the fate of future endeavors.
As depicted below, the initial few weeks of this year were fairly good for BONE, while Shiba Inu, comparatively, had a rough time. Then again in March, when SHIB registered consecutive green candles on the weekly, BONE slumped in value. Right after, BONE's recovery phase coincided with SHIB's correction.
Of late, with the OG token consolidating, BONE has been able to make rapid strides on its chart.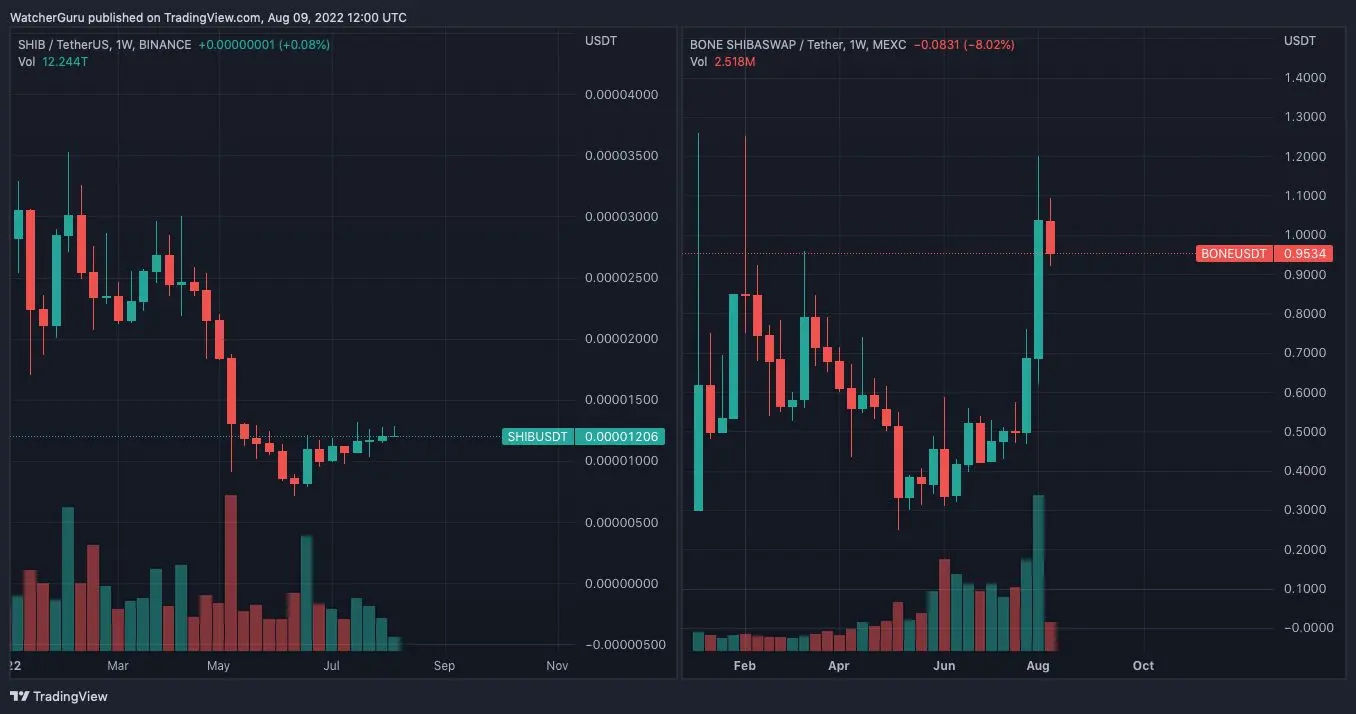 Shiba Inu's BONE gets a new use case
Well, behind every pump, there's always a trigger factor. And this time, there's quite a concrete one. The Shibarium documentation along with the public beta testnet is set to be released next month, and HODLers have been looking forward to the same. Notably, BONE is set to be the gas token to be used in Shibarium Layer-2.
So, with the confirmation that BONE will play a major role in Shibarium, the current sentiment is bullish.
As chalked out in a recent explainer, the Shibarium Layer-2 solution aims to provide faster and more scalable transactions than the current L1 blockchain. The L2 network, which is built on the Ethereum blockchain will still be decentralized and maintain the security of its users.
Read More: Shiba Inu: What Makes Shibarium Special? Explained
What's next?
BONE's volumes have massively spiked up of late. On 1 August, the same was at an ATH of $10.6 million, bringing to light the above-par participation of traders. At press time on Tuesday also, the volume was hovering around the highs only.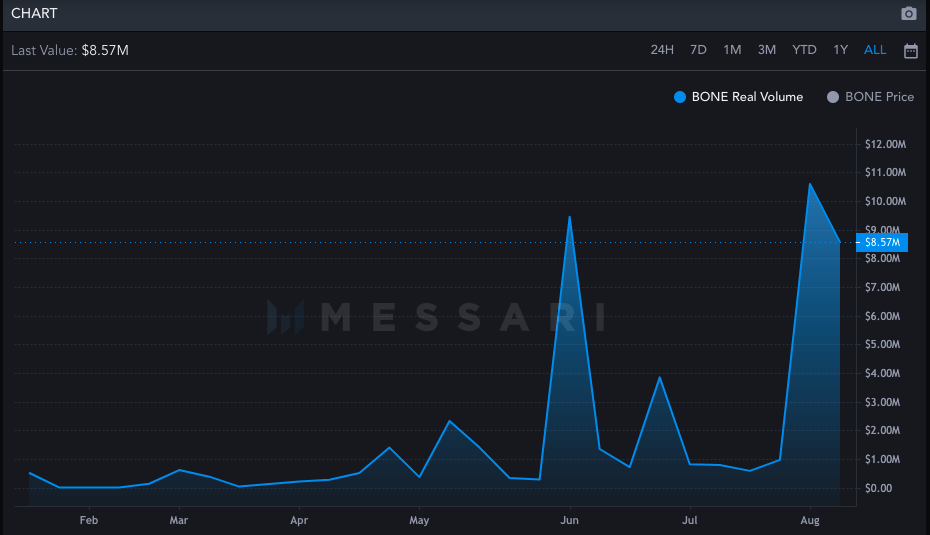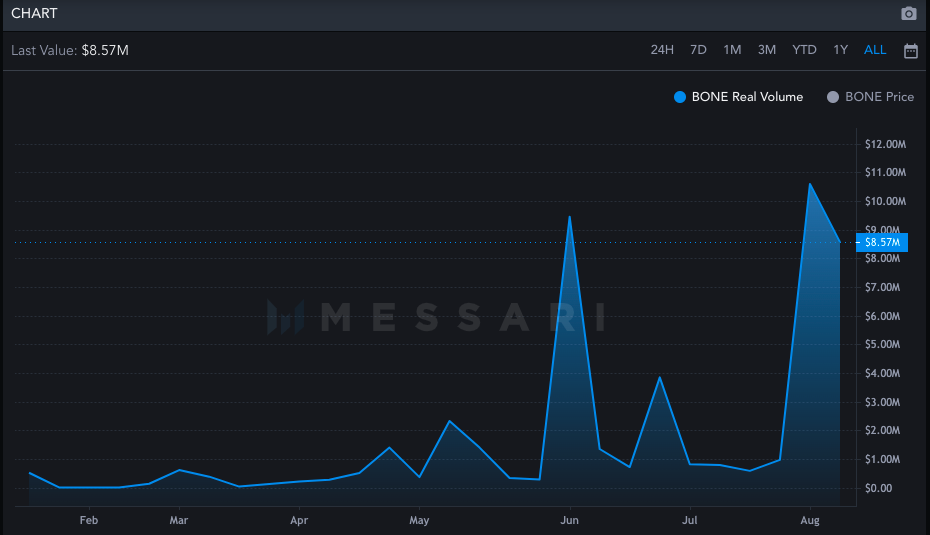 On 5 August, BONE went on to create a local peak at $1.2 dollars. Since then, it has considerably shed value. Per TA, the same was however expected.
Since the beginning of this year, whenever BONE's RSI has peaked, the price has slashed down by 45%-64%. Towards the end of last week, this metric flashed an ATH reading of 87.99 on the daily, indicating that the market was highly overbought.
There has already been a slight retracement already and looks like the pullback is likely to continue. Nonetheless, two levels, $0.89 and $0.73, might prove to be crucial in the days to come, for they've acted like reasonable supports in the past.
Having said that, it doesn't mean a rally extension for BONE is completely out of the picture. Time and again, tokens from the Shiba Inu ecosystem have lent their ears to the community. So, if the hype persists and HODLers continue to amass tokens, then BONE can pull off a 32%-33% rally, and re-claim its ATH. In such a case, in the coming weeks, BONE can be expected to put on its price discovery shoes.