The entire globe jumped onto the Bitcoin [BTC] bandwagon. The crypto-verse witnessed widespread adoption this year. From BTC being extensively criticized by government officials, it soon became the medium of payment for many. New York City Mayor Eric Adams has time and again expressed his inclination towards the industry. One of his closest advisers, New York City's deputy mayor for public safety, Phil Banks also seems to have a penchant for crypto.
During his financial disclosures that were brought to light earlier this week, it was noted that Bank had purchased a significant amount of crypto. He revealed that he bagged Bitcoin and Ethereum ranging from $15,000 and $150,000.
This isn't surprising as NYC Mayor Eric Adams had previously stated that he wanted to transform the city into a center of the crypto-verse. Adams even began accepting his paycheck in Bitcoin.
Bank reportedly witnessed his net worth triple over the last eight years. In addition to crypto, Bank entailed investments in Tesla Inc., Apple Inc., as well as Meta Platforms Inc.
While government officials have been bullish about Bitcoin, certain citizens of the city do not seem to like the idea of it. In a recent interview, several girls from NYC were seen saying no to Bitcoin.
Despite this, several citizens have been rooting for Bitcoin adoption in the city. It should also be noted that Adams wanted NYC to have its very own cryptocurrency as well.
Bitcoin still not ready for $25K?
Bitcoin managed to move past the $20K zone. However, it seems to be rather challenging to traverse beyond $24K. Just yesterday, the king coin surged to a high of $25,135.59. However, this did not last very long.
The world's largest crypto witnessed a major correction pushing its price back to $23,963.12, at press time.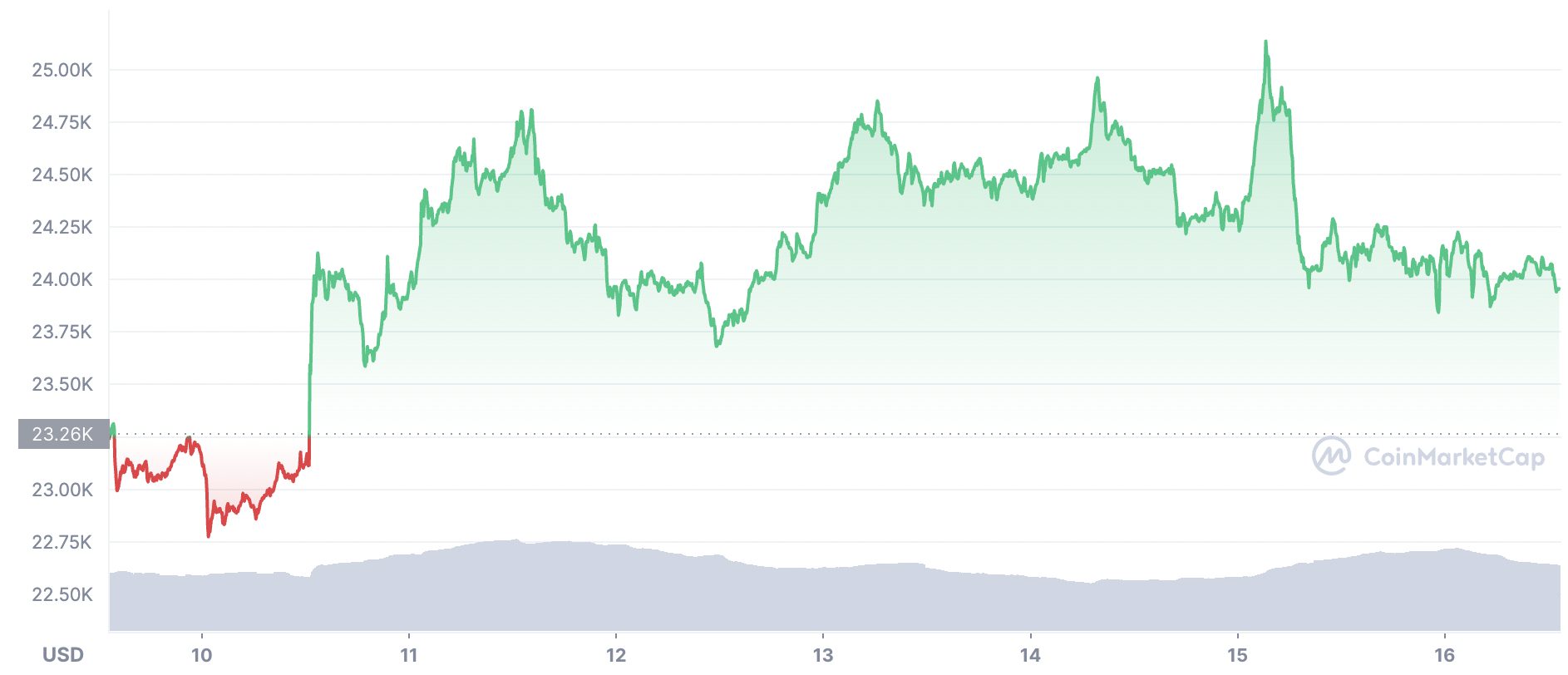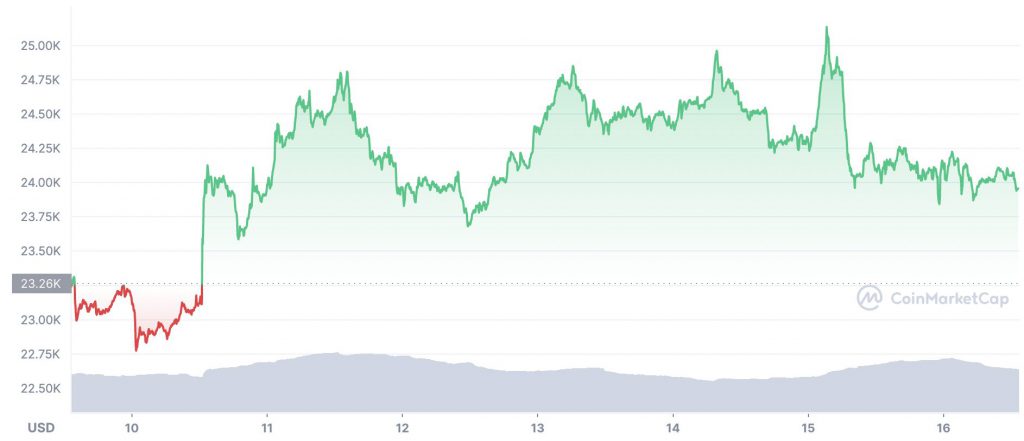 In addition to this, the 24-hour trading volume of Bitcoin dropped down by 10 percent and was at $28,414,315,288.94.