Over the weekend, OpenAI, the organization behind ChatGPT, underwent a significant leadership change. The removal of Sam Altman from his position has led to the swift identification of a temporary successor. According to an announcement, Emmett Shear, co-founder of the video streaming site Twitch, is slated to take on the role of interim CEO. This change in leadership prompts questions about the future direction of OpenAI. The possible effects on the company's employees, management, and investors are also under question here.
Altman has chosen not to resume his role as OpenAI's CEO, despite concerted efforts from the company's executives to persuade his return. The decision was disclosed by co-founder and board director Ilya Sutskever. It reportedly follows a weekend of negotiations with the board of directors that terminated Altman. This development adds a new dimension to the crisis triggered by Altman's sudden removal and the subsequent departure of President Greg Brockman from the board.
The Escalating Crisis
The board's decision to remove Altman and expel President Greg Brockman from the board has initiated a potential crisis within OpenAI. Brockman resigned later that day, accompanied by the exit of three senior researchers. This poses a looming threat of additional staff departures to competitors, including Google. Furthermore, Altman's exploration of a new venture post-dismissal adds complexity to OpenAI's predicament.
Despite stepping down from OpenAI, Altman seems to maintain his position at Tools for Humanity, the company behind Worldcoin. Ongoing negotiations surround Altman's potential return to OpenAI. Tools for Humanity's website still designates Altman as the co-founder and chairman, with a spokesperson confirming the accuracy of this representation.
Also Read: OpenAI Fires CEO Sam Altman
Here's How Worldcoin Is Reacting
The news of Altman's removal initially impacted Worldcoin's WLD token, leading to a decline in its price. However, the token has since rebounded from $1.83 to $2.40. At present, the asset is trading at $2.29, with a 4.40% daily rise. The resilience of Worldcoin's token amid the leadership upheaval at OpenAI suggests a degree of confidence among investors in Altman's ongoing involvement with Tools for Humanity.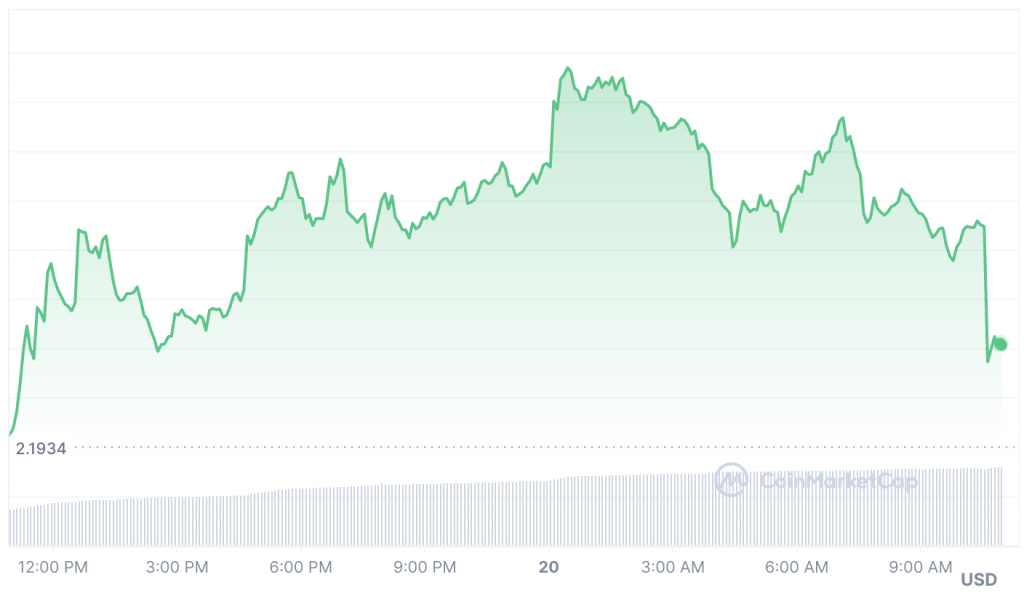 OpenAI confronts a critical juncture in the aftermath of Altman's departure and Emmett Shear's appointment as interim CEO. The potential for additional staff departures and uncertainties surrounding Altman's role underscores the challenges ahead. The crypto community closely monitors OpenAI's developments, especially as negotiations for Altman's return progress and the implications for Tools for Humanity become clearer.