Crypto investors continue to feel the effect of the recent market crash as a chart from Will Sheehan, the founder of Parsec Finance shows that over 80% of Ethereum stakers are operating at a loss.
According to the chart, only 17% of Ethereum stakers are in profit because they bought the coin when it was trading at a lesser value than its current price.
For context, Ethereum staking on the Beacon Chain became public when the coin was trading for around $600 in December 2020. Since then, ETH has been able to cross the $4000 mark and even touched an all-time high of $4891.
Going by the chart, it means the majority of the current stakers staked their ETH when it was trading for $2,500 and $3,500.
It should be noted that the chart did not take the additional rewards ETH staking might bring to these investors into consideration. As of press time, the additional rewards from ETH staking hover around 4.2% APY.
Meanwhile, a separate Glassnode chart also confirms that the genesis stakers of Ethereum are in profit.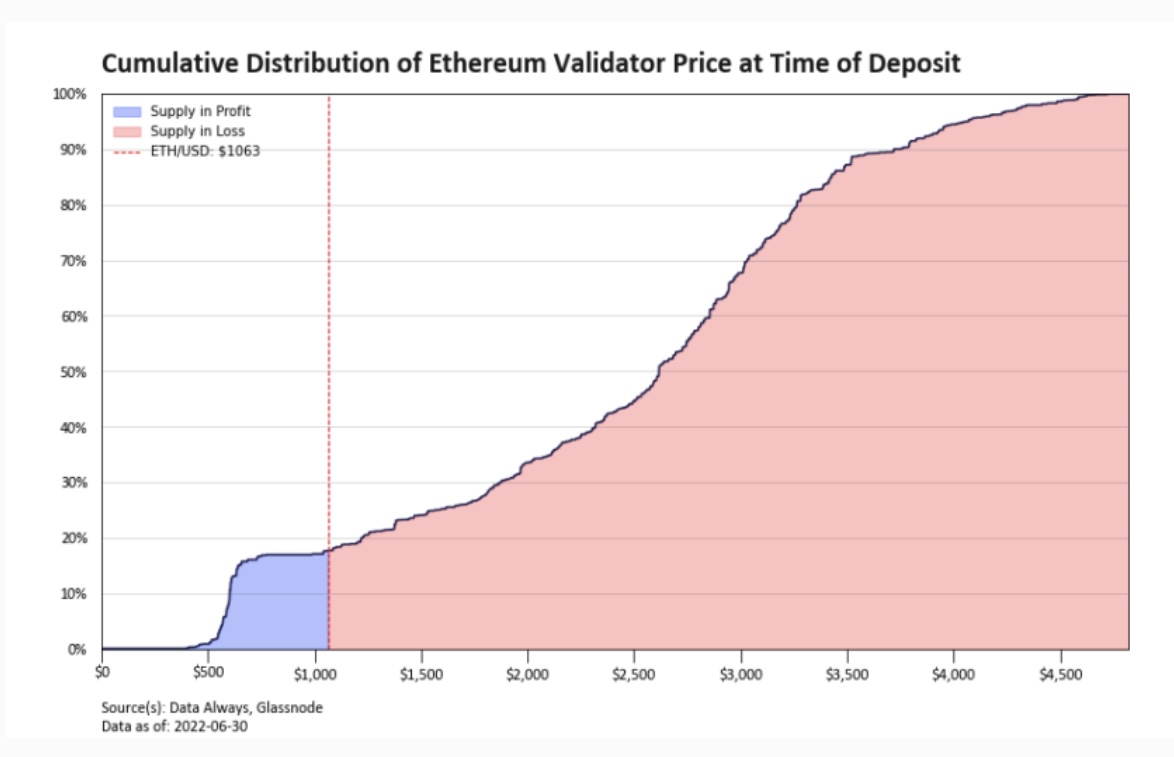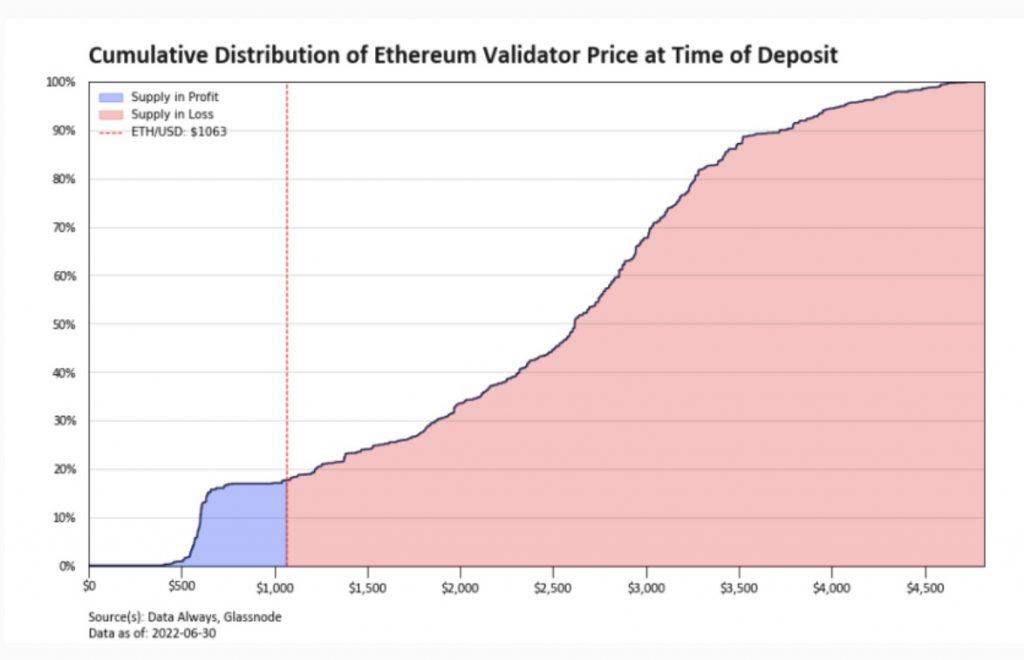 However, the number of Ethereum stakers in profit could be cut if the price of the coin tumbles below the $1000 level.
Presently, ETH is trading for $1061 which is 78% away from its all-time high.
Ethereum Miners Revenue Hit
Ethereum miners earned around $549 million in June which represents an over 40% decrease in their revenue.
Bitcoin miners did also not fare well as their revenue dropped for the fourth consecutive month to $1.06 billion.
Miners earning capability have been severely hurt by the current market decline, with several reports emerging of how the capitulation has forced them to sell their crypto holdings.
Speculations have also begun to emerge that Sam Bankman-Fried, the CEO of FTX, could be looking to acquire some of these miners affected by the market situation.