Bitcoin is at the bear market's mercy in 2022 that's making it plunge in the indices for 11 months straight. BTC plummeted to $16,000 this week, all thanks to the SBF and FTX-induced market crash. It is now at its November 2020 lows and wiped out all profits it generated in 2021 during the bull run.
The king crypto reached an all-time high of $69,044 last year and is now down 76% from its ATH. Despite the bearish conditions, crypto fund Pantera Capital remains bullish on Bitcoin and predicted that it would reach $149,000.
Also Read: Should You Long Bitcoin Now?
Here's The Timeline for When Bitcoin Could Hit $149,000: Pantera Capital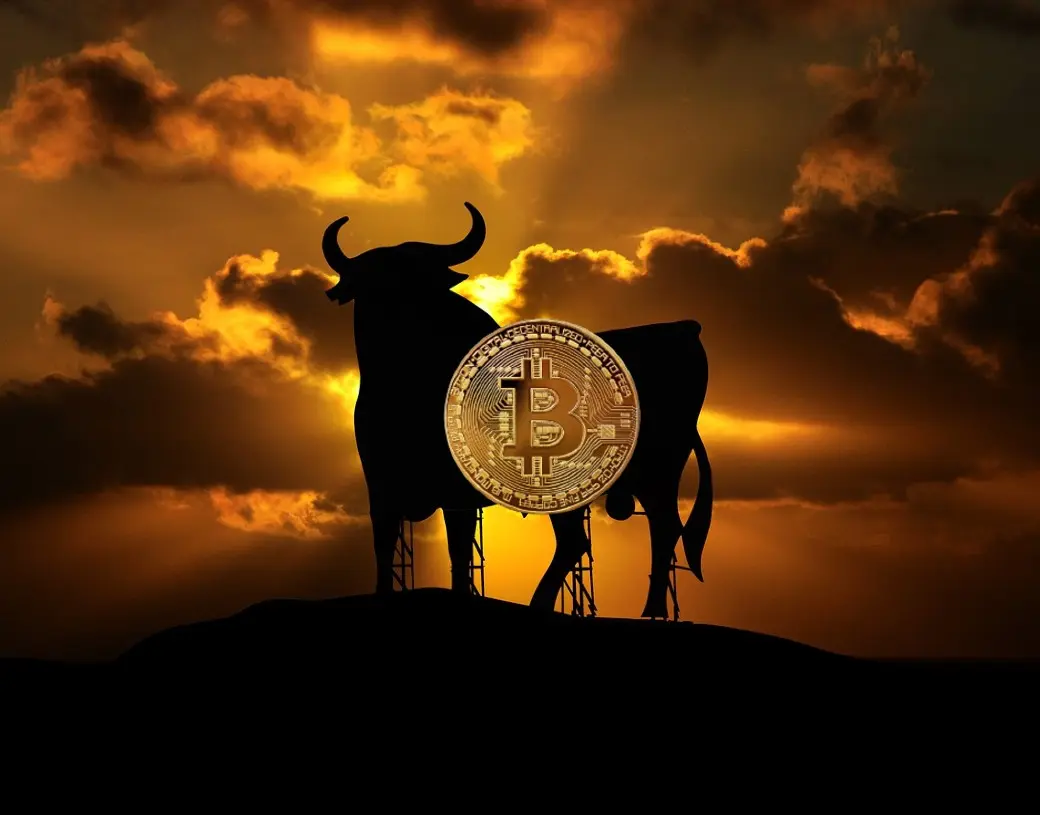 Pantera Capital has predicted that the next Bitcoin halving could trigger a bull run for BTC during early 2024. A Bitcoin halving is when the miner's block rewards are cut in half and the BTC supply gets crunched. Historically, BTC has rallied to the days leading up to the halving and also attracted bullish sentiments after the halving.
The next BTC halving is expected to take place during the first half of 2024. Therefore, Pantera Capital predicts that BTC could bottom out in November 2022 and make way for a phenomenal price spike in 2024.
Also Read: How Soon Will Bitcoin Recover From The FTX Fiasco?
The crypto fund claims that BTC would reach $149,000 after Bitcoin halving in 2024. Here's when Pantera Capital predicts Bitcoin will reach the $149,000 milestone.
"Bitcoin has historically bottomed 477 days prior to the halving, climbed leading into it, and then exploded to the upside afterward. The post-halving rallies have averaged 480 days – from the halving to the peak of that next bull cycle. If history were to repeat itself, the price of Bitcoin would be through November 30, 2022. We would then see a rally into early 2024 and then a strong rally after the actual halving. The following chart shows what might happen if Bitcoin repeats the performance around previous halvings".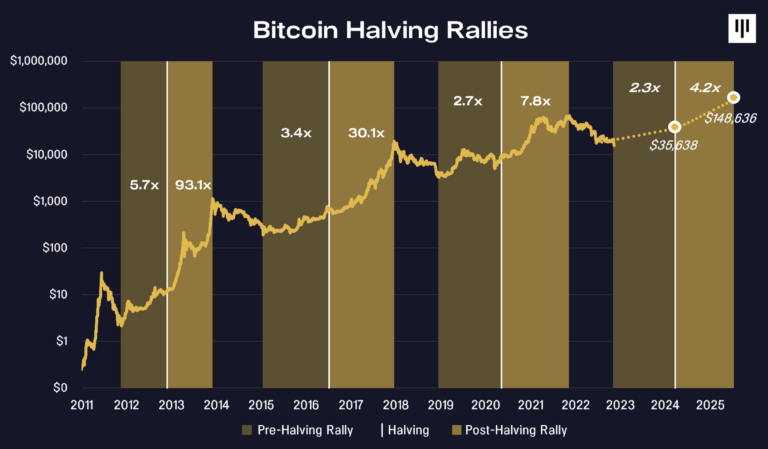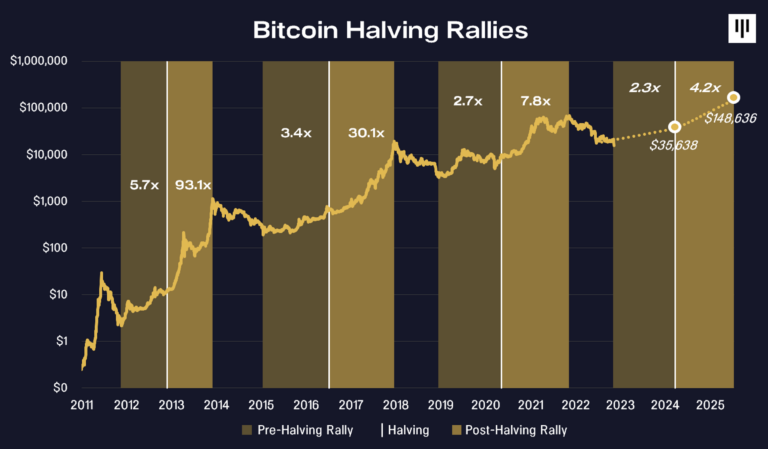 At press time, BTC was trading at $16,720 and is down 0.5% in the 24 hours day trade. BTC is also down 75.7% from its ATH of $69,044, which it reached in November 2021.