Meme coins are known for their ability to make millionaires during their initial stages. Following Shiba Inu's [SHIB] emergence, Pepe Coin [PEPE] was the only other meme coin that could match up to the level of the former asset. Now, a new version of PEPE has been making the rounds and is competing to become a prominent meme coin in the market.
PEPE 2.0, the latest meme coin making waves in the crypto-verse, caught the attention of a smart investor who made timely moves and achieved substantial profits. Based on Lookonchain data, the investor acquired a total of 13 billion PEPE tokens valued at $12,000 on June 13. However, shortly thereafter, the investor decided to convert his entire PEPE holdings into Bitcoin.
Interestingly, the investor found himself drawn back into the market of the frog-themed cryptocurrency asset. This time, it was the newer version, PEPE 2.0, that caught his attention. On June 28, the investor made the decision to trade his Bitcoin for a substantial amount of PEPE 2.0, acquiring a total of 6 trillion tokens. Following this development, the investor once again purchased the meme coin on June 30 and July 2.
As the price of the meme coin experienced a notable surge, the investor saw their holdings appreciate significantly. Capitalizing on this opportunity, the investor decided to sell 2.3 trillion PEPE 2.0 tokens. This amounted to 215 ETH, which is valued at approximately $398,000 at the current market rate. Alongside, the address also exchanged some of his positions for PEPE, BOBO, and other meme coins.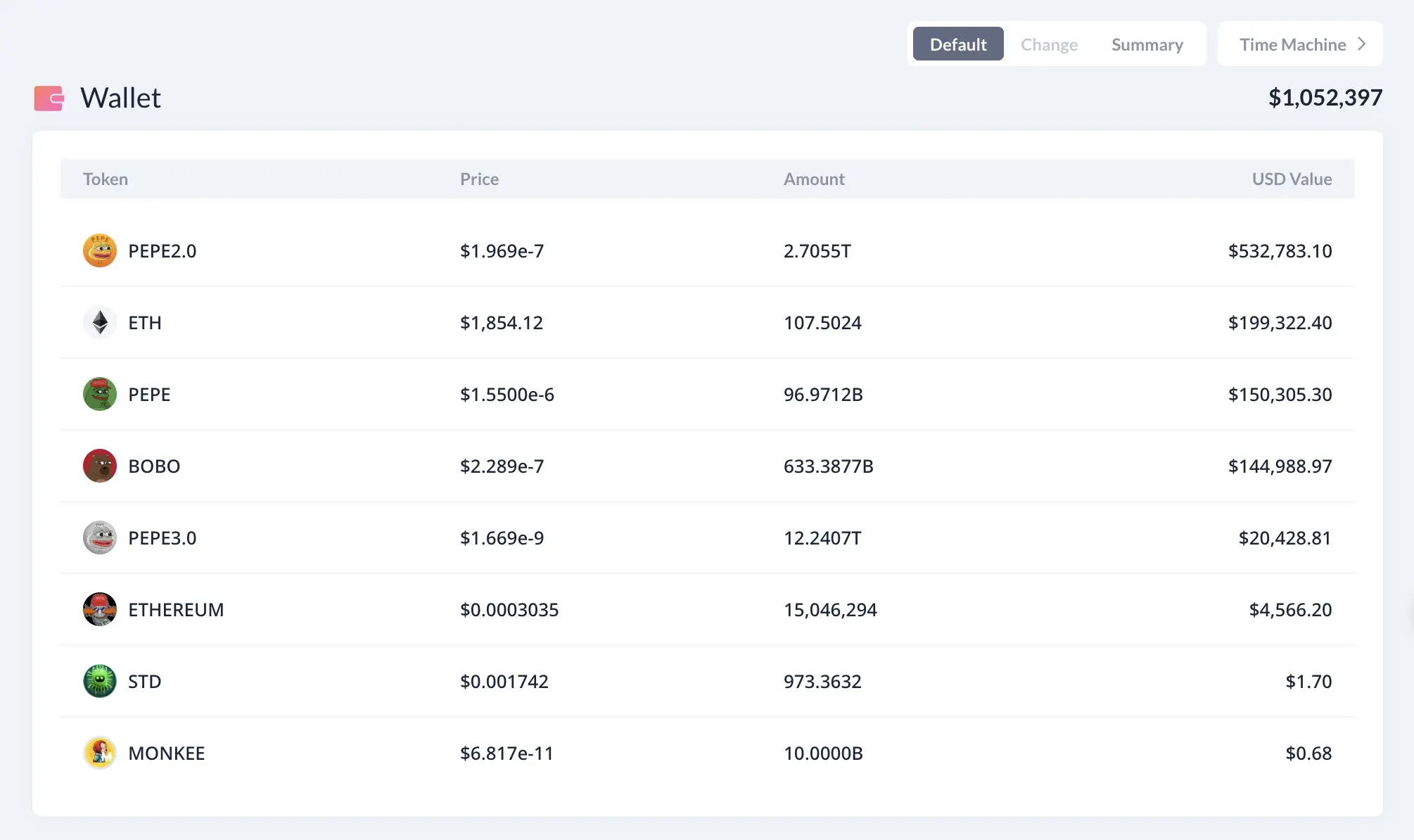 After making these investments, the investor currently possesses a portfolio consisting of 2.7 trillion PEPE 2.0 tokens, which are valued at approximately $533,000. At press time, the total profits have surpassed $1 million.
Also Read: PEPE & PEPE 2.0 Fetch Investor 990x Gains
How is PEPE 2.0 faring now?
At press time, the meme coin was trading for $0.0000001514 with an 8.73% daily surge. It is worth noting that PEPE 2.0 hit an all-time high of $0.0000002219 earlier today. The asset is currently 30% below this level.
Also Read: Pepe Coin '2.0' Helps Trader Turn $900 to $176,000