Amidst the overwhelming presence of canine-themed cryptocurrencies in the market, the introduction of the frog-themed PEPE coin brought a fresh and much-needed perspective. This meme-inspired coin became the catalyst for numerous individuals to achieve millionaire status, while others experienced significant gains. Despite a period of decline last month, some fortunate investors continued to reap profits from their PEPE holdings.
As per the findings of blockchain sleuth Lookonchain, an opportune investor joined the PEPE revolution at a favorable moment. The investor acquired a staggering 199 billion tokens by investing 0.1 ETH. Demonstrating quick action, the investor promptly sold their entire holdings for 99 ETH, realizing significant returns on their initial investment.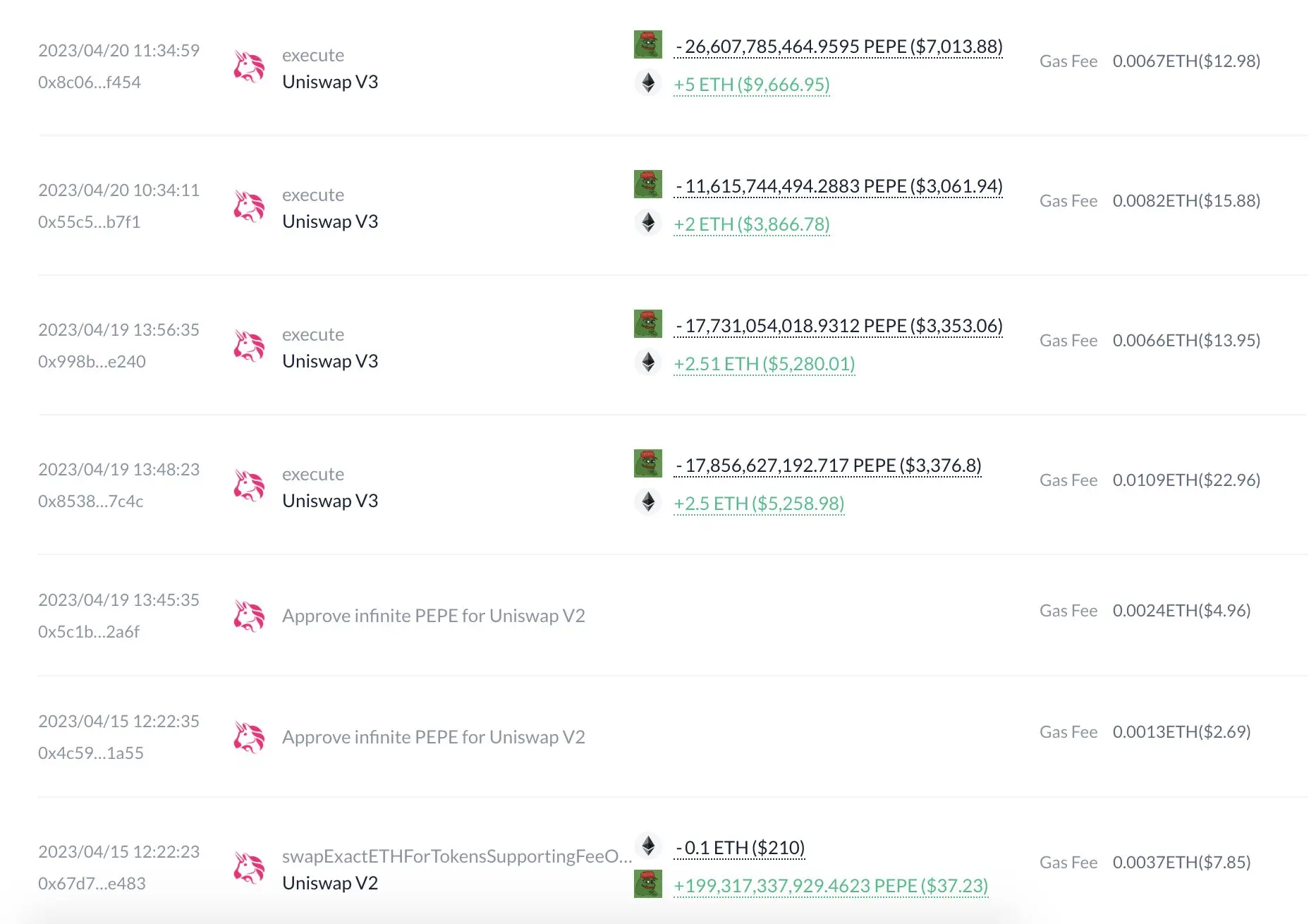 In addition to their involvement in the original frog-themed coin, the investor also seized the opportunity to invest in PEPE 2.0. After the launch of PEPE 2.0, the investor swiftly purchased 3.88 trillion tokens by investing 0.1 ETH. Just one hour later, they made a strategic move and sold 1.78 trillion tokens, earning a substantial amount of 37 ETH in return.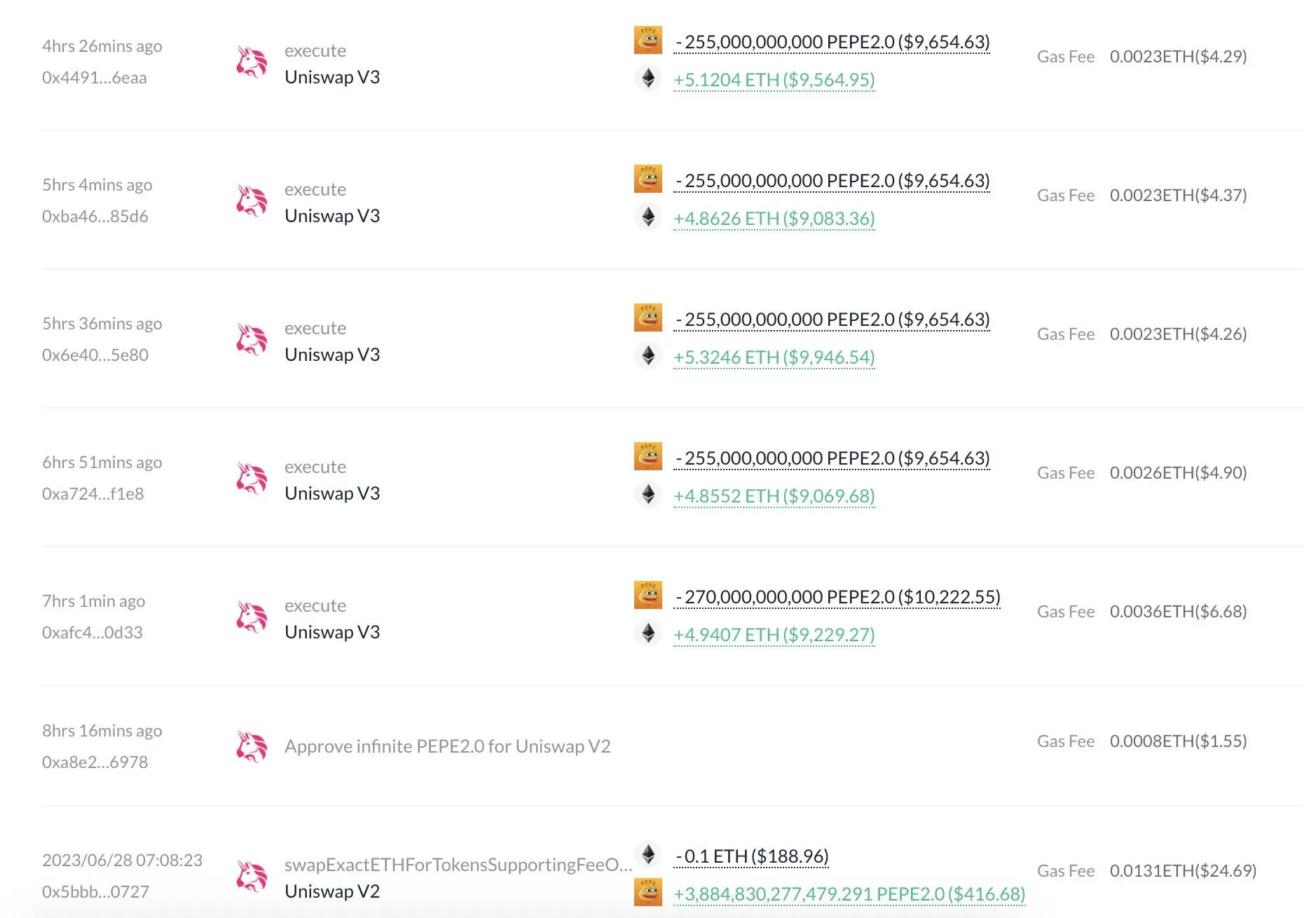 According to CoinMarketCap, Pepe 2.0 aims to rectify its previous billion-dollar surge and start anew. The description emphasizes the intention to learn from past token errors, implementing measures such as blocking certain investors and choosing a launch date that avoids interrupting quality time spent with family and friends. This updated version of Pepe is represented as a transformed entity, now known as PEPE 2.0, embodying a renewed identity.
PEPE and PEPE 2.0
Despite minimal gains throughout the week, PEPE has experienced a significant surge in value. In the past 14 days alone, it has soared by 72.4%. Currently, the asset is being traded at a price of $0.00000160, exhibiting a daily surge of 12.4%.
In contrast, PEPE 2.0 has experienced a notable increase of 25% in the past 24 hours. It is currently being traded at a price of $0.00000005459. The trading volume for the asset has surged by 144%, reaching a total of $52 million. Furthermore, similar to the original meme coin, the latest version of the asset is also witnessing a significant rise in market capitalization. It currently stands at $20 million.