Pepe Coin, a meme-based cryptocurrency, has garnered notable interest in recent months. The coin's price surges have attracted the attention of cryptocurrency enthusiasts. Over a short period, PEPE has demonstrated impressive returns, surpassing popular meme coins like Shiba Inu and Dogecoin, with a remarkable 5819% return on investment (ROI) in just one month.
Despite Dogecoin and Shiba Inu maintaining a prominent position in the meme coin market, PEPE has managed to cultivate a significant following and gain recognition due to its growing popularity. However, the recent price performance of PEPE has been less remarkable.
Also read: Shiba Inu Burn Rate Surges by 1077%, 364 million SHIB Burned
In a surprising turn of events, following a recent surge in Bitcoin, Pepe Coin has captured attention with its notable gains.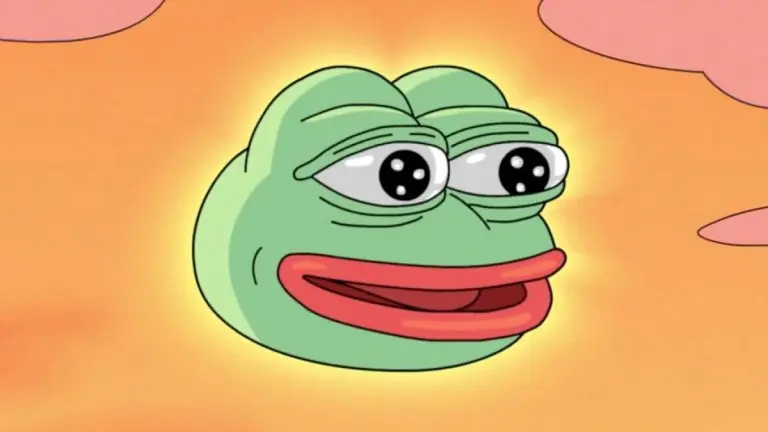 Pepe Coin surges by 65% in past week
According to the latest data from CoinMarketCap, PEPE has surged by 65% in the last seven days. The trending frog-inspired meme coin has once again entered the list as the top gainer.
According to the data, PEPE has shown a 4.88% increase in the past 24 hours. The coin experienced a monthly low of $0.0000008385, reaching a peak of $0.000001765 before settling at its current price. As of now, PEPE is being traded at $0.000001601. The future trajectory of the meme coin is uncertain, and it remains to be seen whether it will continue to rise or experience a decline.