Disclaimer: This article should not be considered as financial advice, do your own research while trading with memecoins.
Memecoins such as Dogecoin (DOGE), Shiba Inu (SHIB), and Pepe coin (PEPE) have many illustrious rags-to-riches stories. Pepe coin, which launched in April 2023, saw a meteoric rise in value in just a couple of days. The token has turned many early investors into millionaires.
One Czechoslovakian trader recently posted his journey with the popular frog-themed crypto on Binance Feed. The trader, who goes by "IB_JUNIOR," mentioned he discovered the crypto on April 17, just before its massive rally. After looking into the project, "IB_JUNIOR" invested a small amount. To his surprise, the amount grew 1000X within a span of 24 hours.
Also Read: PEPE 2.0: Investor Turns $12K to $1 Million in 10 Days
However, "IB_JUNIOR" decided to hold his investment. The trader held on till early May, turning the initial investment into millions, with over 4000% returns.
IB_JUNIOR's story is one of many who have turned small investments into many millions. Another anonymous trader purchased $250 worth of PEPE in mid-April. The small sum soon turned into $1.02 million.
Can you still make it big with PEPE coin?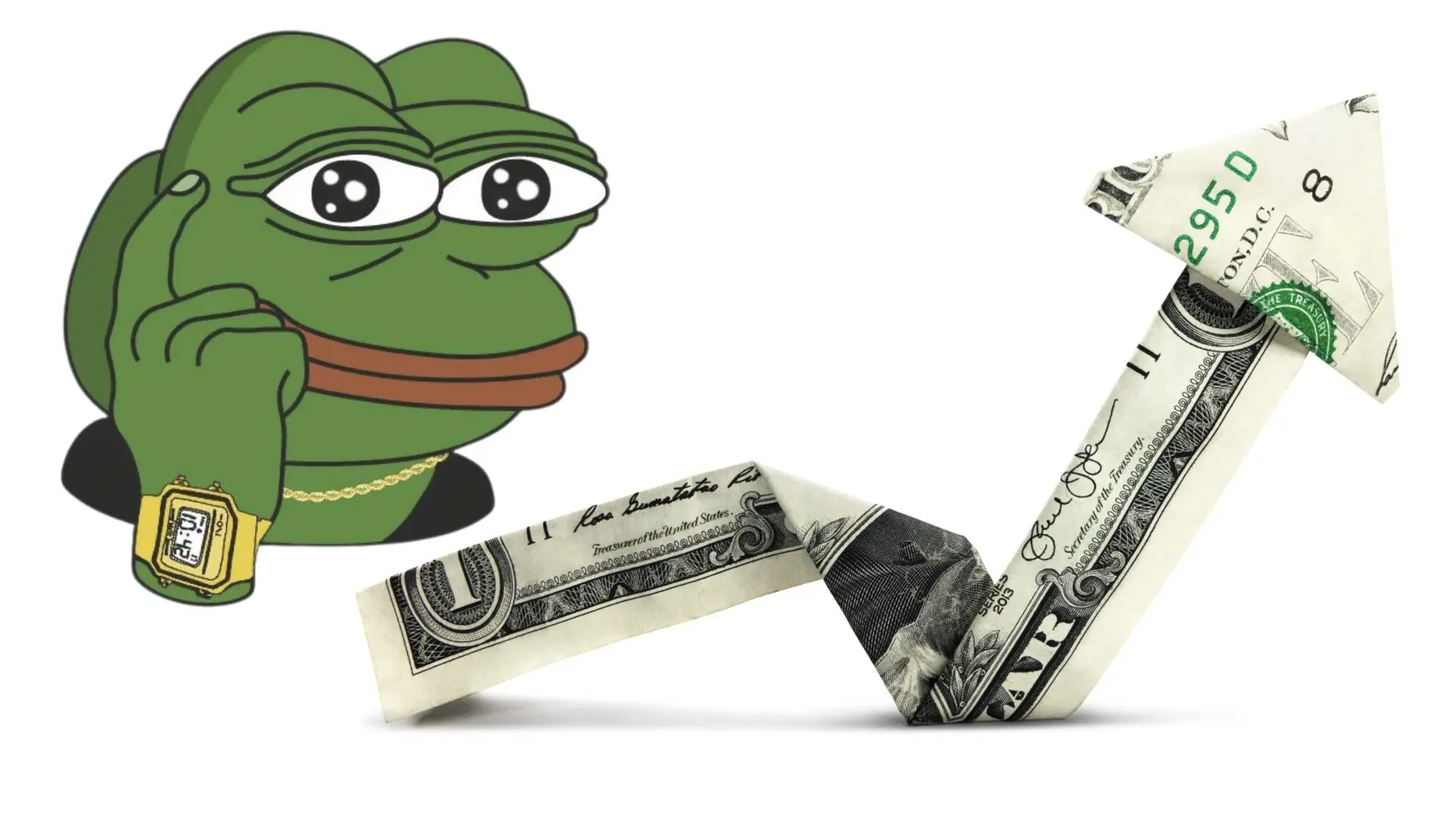 Although the massive rally of early May has ended, investors are still pumping money into the frog-themed token. According to LookOnChain, one trader spent 141 ETH, worth around $265k to buy 173 billion tokens, while transferring 690 billion tokens worth $1.05 million to a safe wallet.
The analysis firm noted that the trader spent a total of 536 ETH ($1.04 million) to buy 613 billion PEPE tokens between June 14 to July 11.
Within the same time frame, PEPE coin has gained nearly 70%. Therefore, people are still hopeful that the memecoin will explode once again. However, it should be noted that such whale wallets are notorious for pumping a token only to sell off. Therefore retail investors should keep their eyes open.
Also Read: Pepe Coin Whale Sparks Frenzy with Trillions of Withdrawal

Regardless, although PEPE coin has proven to be a very popular token to get rich in a short amount of time, the project itself does not have any real-world use cases. Moreover, it does not have a lot of adoption to be used as a real currency. Therefore, investors should be careful before making a decision. At press time, PEPE was trading at $0.00000154, up by 1.6% in the last 24 hours.