Pepe Coin has garnered significant attention in recent months as a meme-based cryptocurrency. The coin experienced notable price surges, capturing the interest of cryptocurrency enthusiasts. Within a short period, PEPE generated substantial returns, surpassing the performance of popular meme coins like Shiba Inu and Dogecoin, with a remarkable 3273% ROI in just one month.
Also read: Binance.US and SEC to Commence Negotiations on Wednesday
While Dogecoin and Shiba Inu continue to dominate the meme coin market, PEPE has managed to attract a considerable fanbase and gain prominence due to its surging popularity. However, the coin's value has experienced a significant decline of over 78.5% since reaching its all-time high on May 5th.
To set the record straight, PEPE has risen by 3% in the last 24 hours and is trading in the green. Is Pepe Coin back in the game?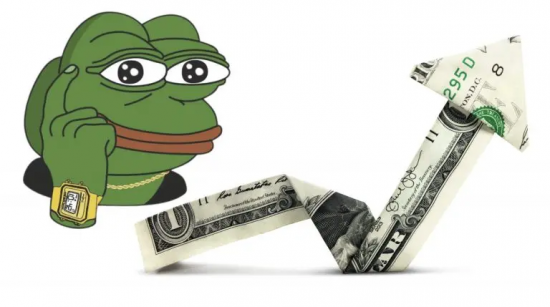 Pepe Coin demonstrates positive momentum
While the overall performance of the cryptocurrency market, including popular meme coins like Dogecoin and Shiba Inu, has been less than stellar, the frog-inspired meme coin has shown signs of progress. As of the latest data from CoinMarketCap, it has experienced a 3% increase in value and is currently trading at $0.0000009426.
However, the same gains were not exhibited by the OG meme coins, including Dogecoin and Shiba Inu.