In a year since Polkadot's (DOT) parachain auctions, the project has witnessed an all-time high in development activity. According to the data on GitHub, Polkadot recognized over 500 contributions for each day of September. For the month of August, contributions from 14,930 developers were recorded on Polkadot's GitHub.
According to Polkadot's cross-consensus interoperability standard XCM, 26,258 messages were sent between parachains. Over 140,000 messages have been sent and received between chains across 135 communications channels since the system's launch. Additionally, according to developers, 66 blockchains are live on DOT and Kusama. Moreover, to support spending plans in the ecosystem, DOT and Kusama Treasuries have collectively disbursed 9.6 million DOT and 346,700 KSM ($72.8 million total).
Polkadot volatility reaches new lows
Apart from reaching new highs in development activity, DOT's volatility has touched new lows. According to the data available on Messari, DOT's volatility has been decreasing since late August. Currently, the metric stands at 0.51. Volatility reached a peak on 7th June, touching 1.66. Since then, the metric has been moving down, apart from a spike in late July, staying until the end of August.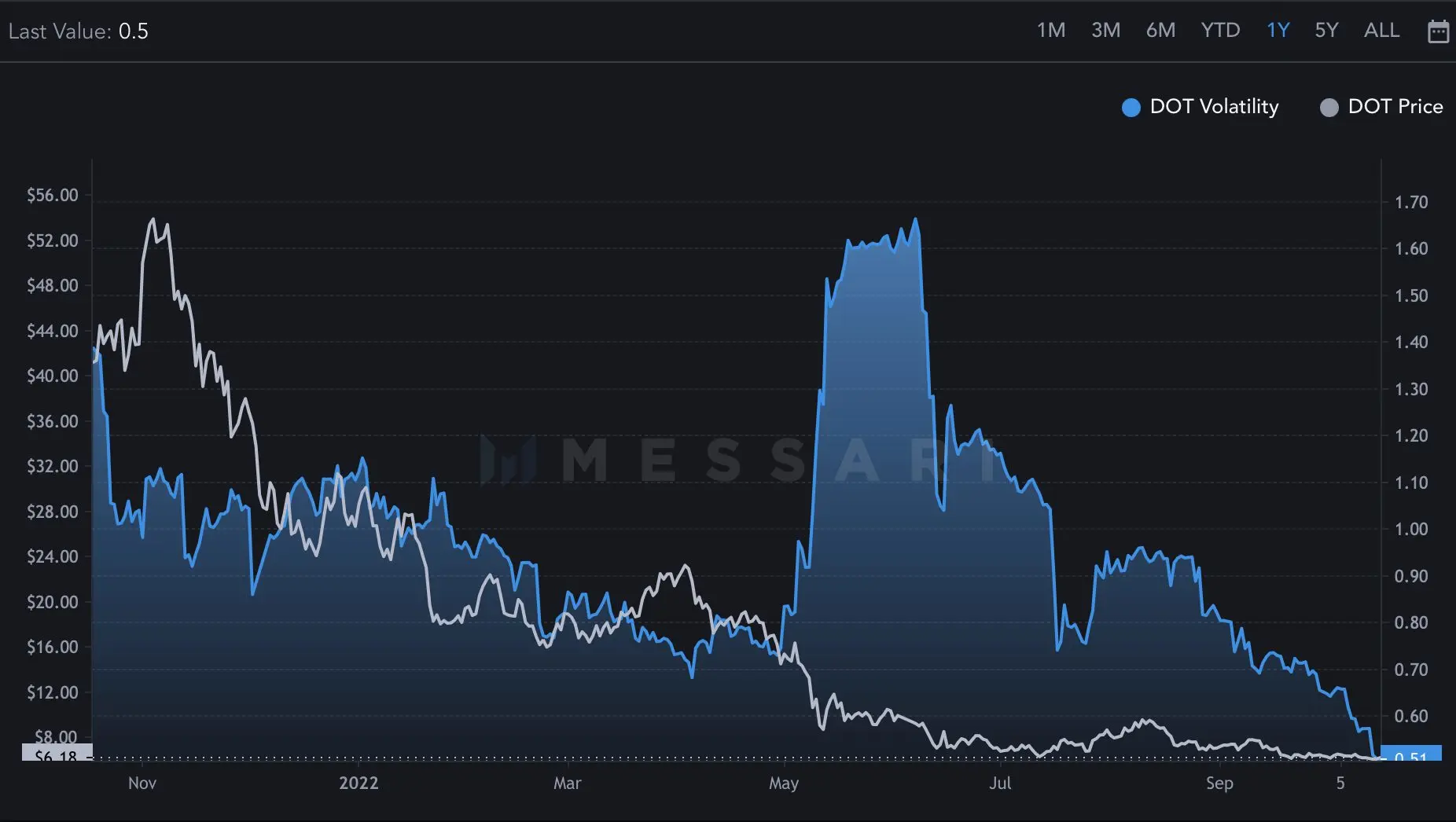 Volatility aside, Bloomberg analysts have shed light on Polkadot's staking yield. According to analysts Mike McGlone and Jamie Douglas Coutts, DOT's staking yields outperform that of Ethereum. The duo cited data from stakingrewards.com. The Bloomberg experts claimed that staking has given investment in crypto a new dimension and equates it to investing in corporate bonds.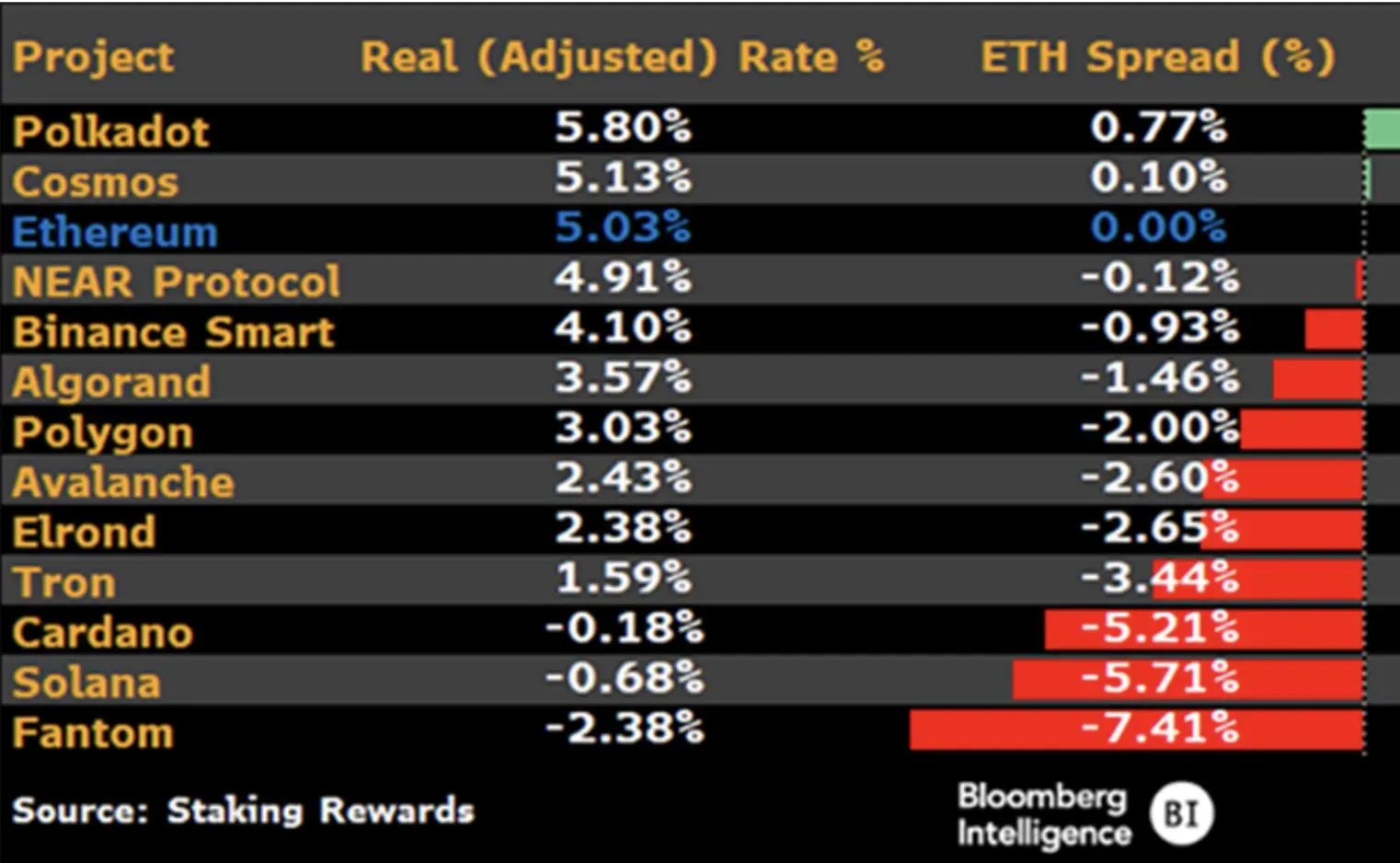 The project also has a host of updates that are headed to the network. By the end of the year, Kusama is expected to have the asynchronous backing update ready. The update seeks to increase block space by ten times while reducing parachain block time by 50%. The update is predicted to boost network speed to 100,000–1 million transactions per minute.
Another network upgrade will introduce "pay-as-you-go" parachains. It will combine the launch of smart contracts and a new blockchain on Kusama. The change would quicken the process of developing on Polkadot.
At press time, DOT was trading at $6.18, up by 0.7% in the last 24 hours.