The first U.S. Bitcoin ETF shares recently rose in their trading. ProShares Bitcoin ETF, "BITO," rose 4.8% to close at $41.94. The fund is following the bitcoin futures, which now reflect the future price of Bitcoin rather than Bitcoin using the options strategy.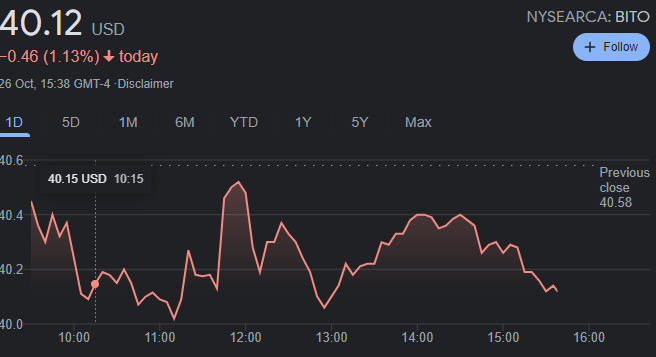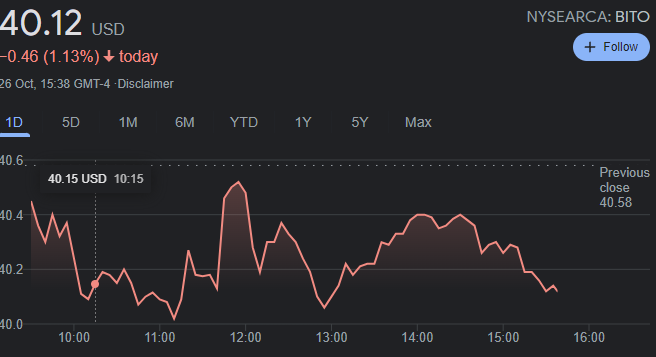 This means that those investing in the ETF will be expecting the price of the shares to change somehow from the price of Bitcoin itself. However, this is not going well for some investors. Many of them are taking a long view on cryptos and hoping for an ETF following on bitcoin before they buy and hold.
The price of Bitcoin rose more than 4% to settle at $64,206.51. According to Coingecko, this level is about a 2% drop from its all-time high of  $67,276. This made the Bitcoin ETFs gain about 4% as well.
About BITO
The launch of BITO shows the exceptional growth of the ETF industry. BITO traded more than $700 million in assets in just one day of activity, making the most favorite retail ETF.
BITO was trading about $984 million in volume by the end of the first-day session. this is high volume looking at the $40 million for S&P 500 ETF first-day trading.
ProShares is now the eighth largest ETF provider by assets. The firm is famous because of its funds and leverage to follow the moves in certain criteria. ProShares authorities rang this opening bell at the NYSE where the ETF is trading. The fund now has an expense proportion of 0.95%.
BITO and other BitcoinETFs will be a base for direct investors who are and by far neglect Bitcoin as an asset class. BITO is also riding on the Bitcoin price, however, using the options strategy.
Bitcoin ETFs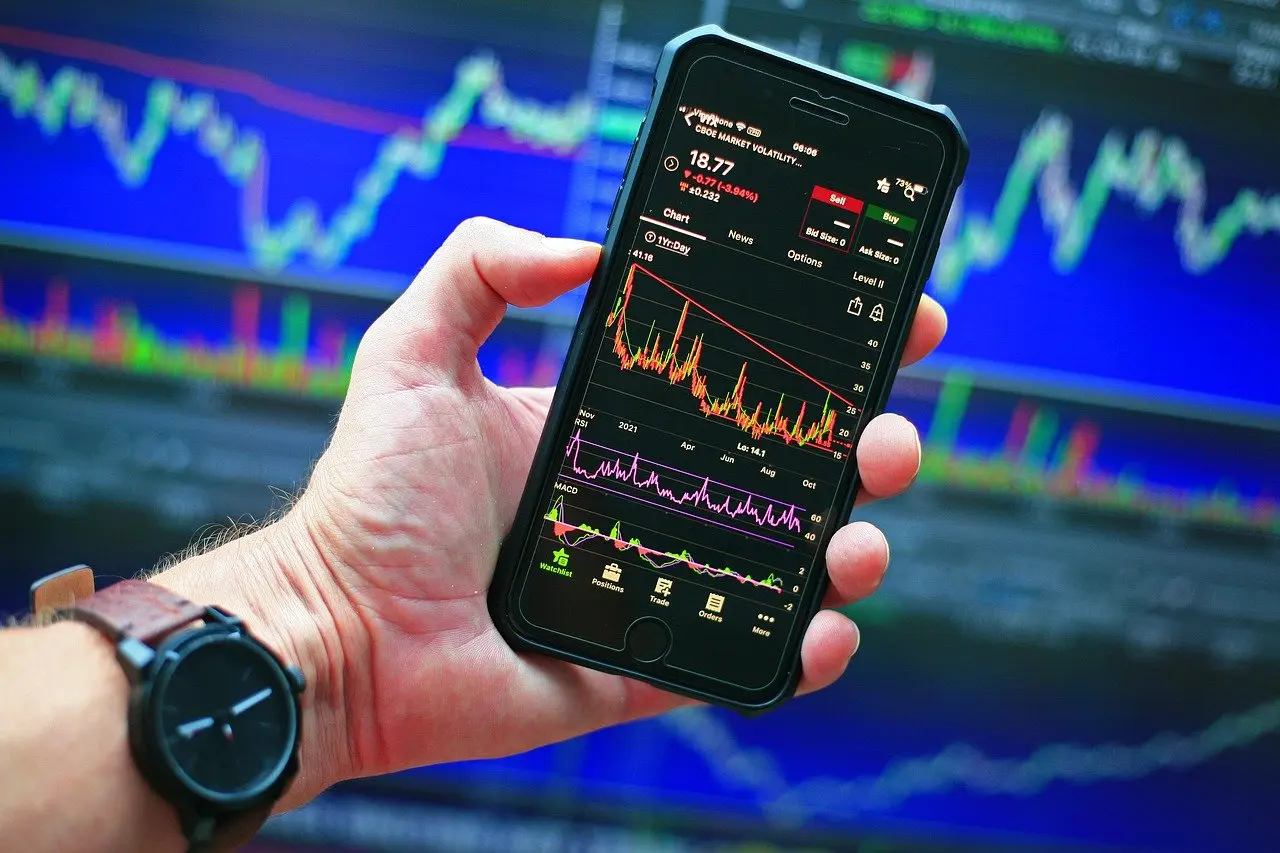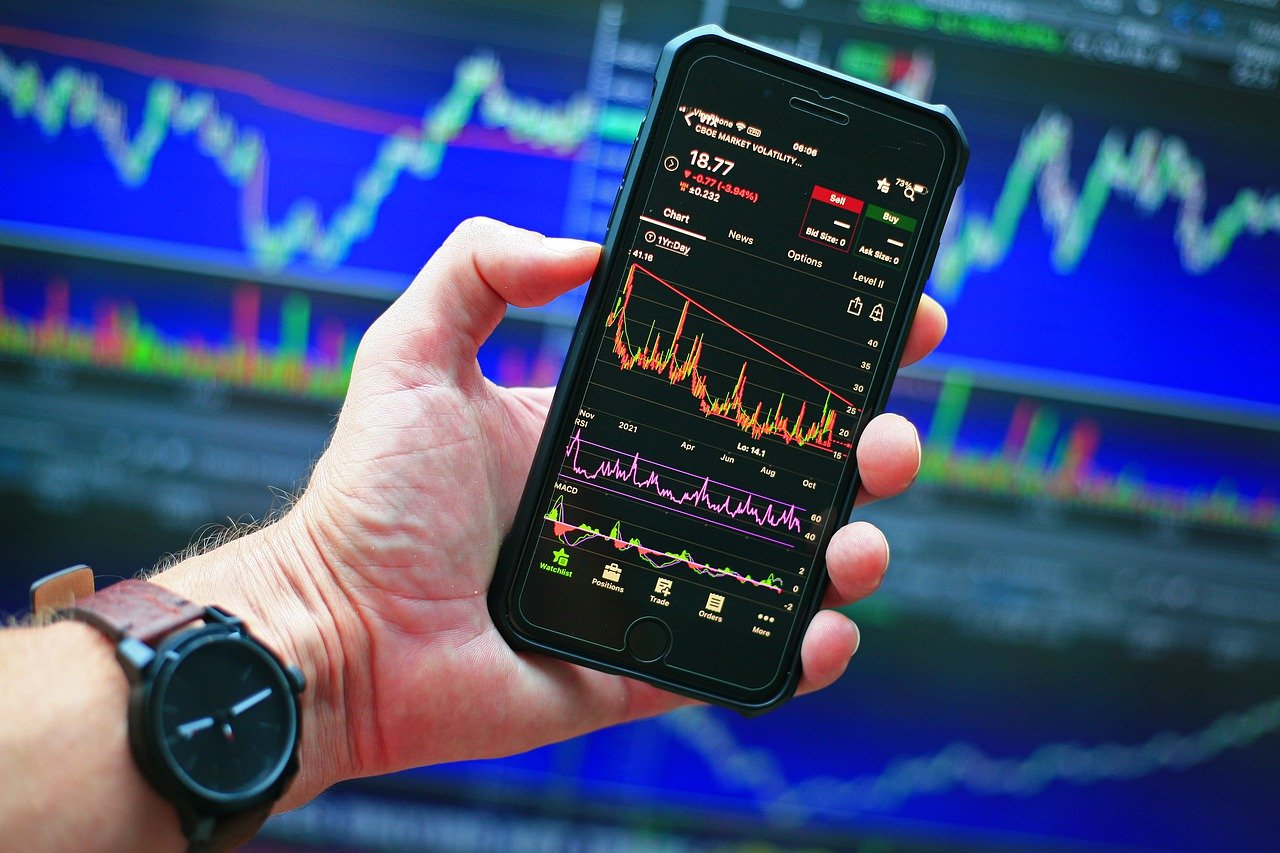 The crypto industry has been longing for a bitcoin ETF for years. However, SEC has been rejecting the applications for the launch of spot bitcoin ETFs since 2017. SEC maintained that none of the applications could prove market resistance to manipulation.
The race for applications for futures-based ETFs sprouted this year soon after Gensler took over the agency.
Many argue that the influence of an ETF, especially one tieing it to futures, is reduced by linking it to crypto. Investors possess several ways to get indirect vulnerability to bitcoin without owning it, through financial apps like PayPal and Square's CashApp, or Coinbase.
Launching the first bitcoin ETF in the U.S. supports the wider crypto market. It also helps the entire investor class receive the benefits of bitcoin as reliable crypto.
However, having a Bitcoin ETF is not the focus for the long term. Bitcoin is a bearer coin with a high liquidity spot market. Therefore, investors are certainly going to love spot-based and physically-backed bitcoin ETFs. Some of the Bitcoin ETFs are forecasted to allow physical recovery for those that want it.