The PulseChain community has been eagerly waiting for the release of the network's mainnet. The L2 solution is set to be an Ethereum hard fork. The blockchain would stick to the Proof of Stake [PoS] consensus mechanism. The network intends to provide affordable gas fees relative to Ethereum.
Richard Heart, the founder of Hex, took to Twitter to share an update on Thursday, April 27. He said that "withdrawals are coming to testnet v4!" Like Ethereum, even PulseChain's withdrawal upgrade is dubbed Shanghai. Heart hinted that the testnet withdrawals could go live "probably tomorrow."
One Step Closer to the PulseChain Mainnet Launch
PulseChain launched its V3 testnet last month, in March. At that time, he hinted that the mainnet may launch "any time now." However, he did not mention any tentative release date.
Also Read: Pulsechain V3 Testnet Launched: Mainnet Could Be Released Soon
Post the announcement last time, HEX rose by nearly 15% and went on to claim a weekly high of $0.11. This time, however, its price has not reacted positively. At press time, it was trading at $0.0566, down by 7% on the daily.
However, it should be noted that the volatility in the HEX market continues to be on a downtrend. As shown below, it is currently at a one-month low. Thus, until and unless we see the community hype build up and turn into trade volume, we might not essentially see major fluctuations in the price from a technical perspective going forward.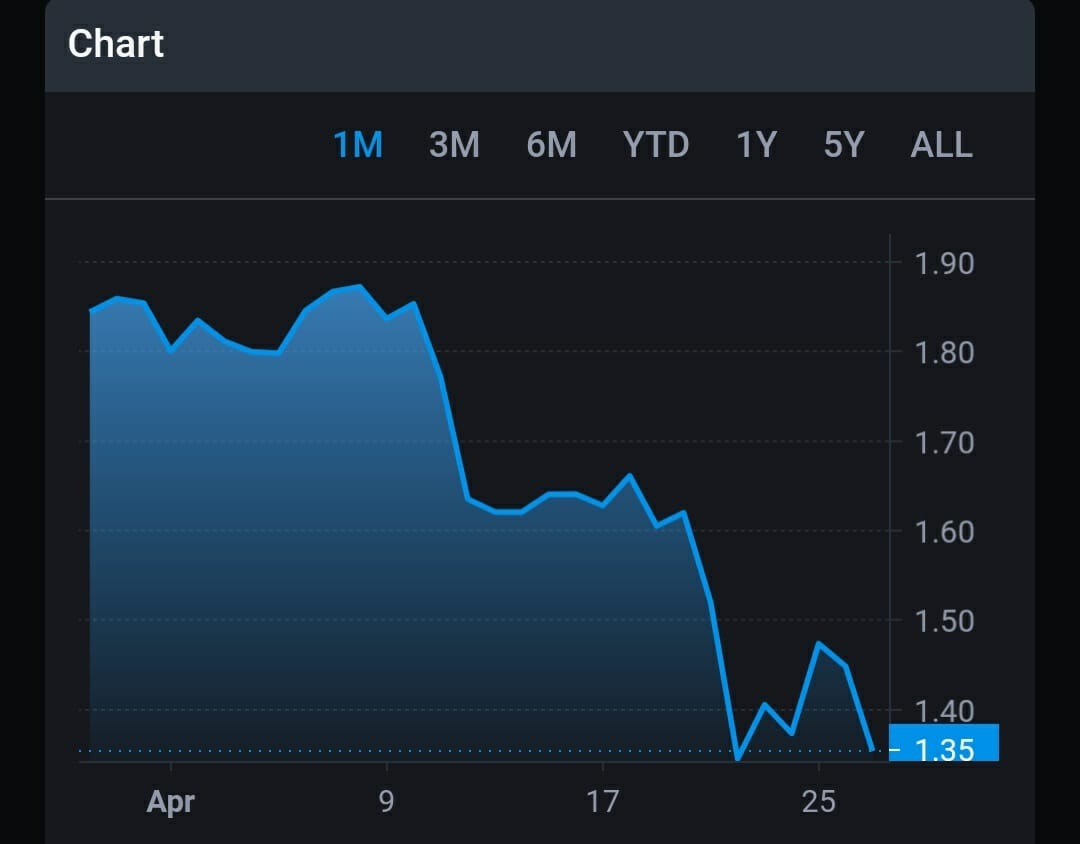 At this stage, it is essential to note that the PulseChain blockchain will have its own native token called PLS. Alongside this, it will also harbor its own indigenous DEX application called PLSX. Several projects are looking to build on PulseChain. As Watcher Guru reported recently, more than 100 projects are set to be built on the PulseChain network after the L2 solution is launched. The projects range from NFTs to tokens and DAOs.
Also Read: PulseChain Network Could Host 137 Projects Post Launch