Crypto.com has partnered with PayPal and Paxos. Through this tie-up, Crypto.com has been established as a "preferred" PayPal USD [PYUSD] exchange. A month ago, PayPal rolled out PYUSD for payments and transfers. Issued by Paxos Trust Company, the stablecoin is backed by U.S. dollar deposits, short-term U.S. Treasury bonds, and other cash equivalents.
Crypto.com has already listed PYUSD on its platform for both retail and institutional users. In fact, the latest blog post highlighted that it is currently the crypto trading platform with the "deepest liquidity" for PYUSD trading pairs across the world.
Also Read: Ethereum Creates 'Bullish' Divergence: 12% Rally to Follow?
Commenting on the latest development, Crypto.com's CEO, Kris Marszalek, asserted on X [formerly Twitter] that the company was thrilled to partner with the two companies to drive the global adoption of crypto. Meanwhile, Joe Anzures, SVP and GM, Americas and Global Head of Payment Partnerships at Crypto.com, said,
"Connecting our more than 80 million users to the latest crypto innovations, as well as supporting PayPal's global network of consumers and merchants, will be pivotal in our continued pursuit of crypto to every wallet."
Crypto.com, and PayPal will Continue Exploring Together
The latest development will encash PayPal and Crypto.com's initial integrations. This means users will be able to use PayPal to top up their Crypto.com Visa Card. The official statement revealed that PayPal and Crypto.com will "continue to explore" bringing more connected top-up and commerce capabilities going forward.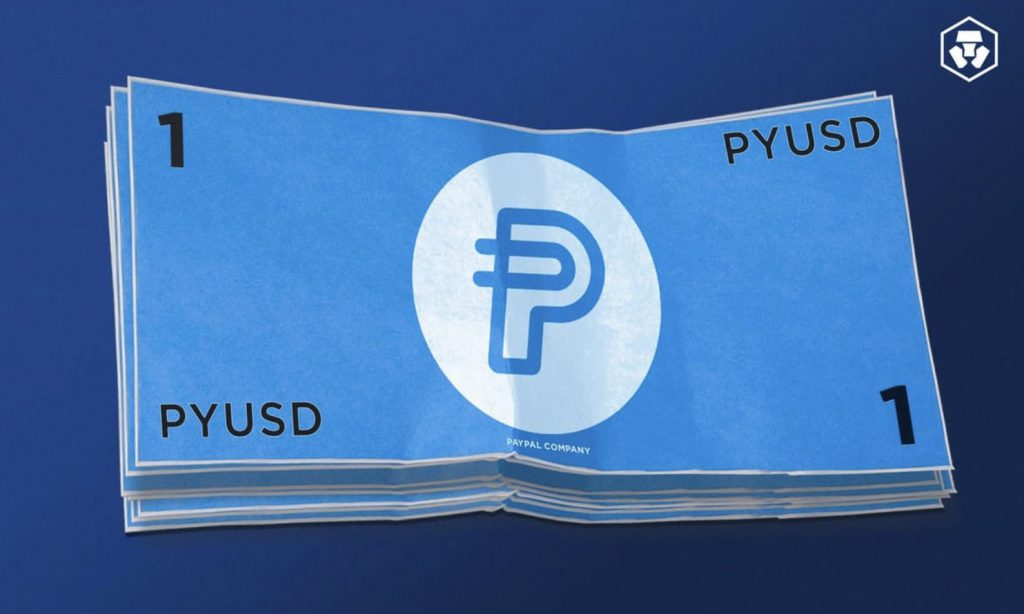 Also Read: JPMorgan: Stablecoin Issuers Might Shatter Funding Market
In a recent blog post, PayPal revealed that its stablecoin is available to Venmo users and will be "rolling out fully in the coming weeks. Along with Crypto.com, it is also available on a few other selected exchanges, including Bitstamp, Coinbase, and Kraken.
Right after the launch, a recent Nansen report suggested that PYUSD was struggling with early adoption. Data pointed out that roughly 90% of PYUSD was held in Paxos Trust's wallets. Parallelly, the holdings of "smart money" investors were fairly negligible towards the end of August. The report asserted that, on the surface, there was a lack of demand from crypto users for PYUSD. Such was likely the case because other alternatives already existed on the market. However, the latest partnership could help improve the state of affairs and expose PYUSD to a much larger user base.
Also Read: Crypto AUM Could Rise to $500 Billion in 5 Years: Bernstein