The music industry has come a long way. Indeed, it is one of the oldest industries in human history. With the advent of blockchain technology, it is not lagging behind. This is why Rhythm, formerly BeatPlaylist, has decided to bring blockchain to the industry.
What is Rhythm?
Rhythm is the native token of the BeatPlaylist platform. The token has been issued on the Binance Smart Chain (BSC) because of its low fees and fast transaction speeds. One of the uses of the token is to purchase premium memberships on BeatPlaylist. There is a total of 20 billion tokens. The team has removed over 1.7 billion from circulation through scheduled burns, while 750 million tokens belong to the team.
The team aims to make the music industry decentralized end-to-end. This means the removal of the middle man; such as record labels that milk artists dry. The Rhythm team will build a Centralized Decentralized Finance (CeDeFi) app. Through the app, artists can create NFTs of their music called NFT Pins and sell them to their followers. To enable this, the team is also building an NFT marketplace which will launch in the first half of 2022.
NFT Playlists
Apart from NFT Pins, there will also be NFT playlists on the Rhythm NFT Marketplace. If you are good at selecting and categorizing music and somehow gained a large following because of this, you can make a limited edition NFT of the playlist. According to the team, NFT playlists will come as soon as Q1 of 2022.
NFT Albums
Artists and celebrities that will partner with Rhythm will get the chance to create limited edition NFTs of their albums. These will be tradable on the marketplace once it goes live. However, minting NFT albums will be functional by Q1, 2022
Rhythm Token and Tokenomics
The burning mechanism will continue until there are only 1 billion tokens remain. At this point, there will be a vote to decide whether to continue with the burn or not. Every transaction incurs a 10% tax. 5% of this tax goes to the liquidity pool, 3% goes to holders in reflections, and 2% goes to the artist.
Rhythm has already partnered with two other tokens in the crypto space: HODL2.0 and WSPP. These are two successful DeFi projects in the space. Because of this partnership, if you hold HODL or WSPP, you can use it to purchase subscriptions on BeatPlaylist.
The team has announced its aggressive plan to form many more partnerships across the DeFi space.
Additionally, the developers of the tokens decided to burn 50% of all the partnered tokens. This means if you purchase a subscription with 5,000 HODL, then the team burns 2500 HODL and the rest is sold and the money invested into a program for promoting artists. The program is called Artist Partner Program.
The Rhythm Smart Contract
Shortly after the presale concluded the developers locked 4 billion Rhythm tokens on Uncrypt. The lock was necessary in order to save some tokens for exchange listing, and partnerships. Also, having the tokens held by a third party gives investors peace of mind since they have fear of the developer team dumping tokens on them. According to Ryan Davern, the founder, the ownership of the contract will be transferred to a multisig wallet for more security. 
There are Goodies for All Who Participate
The team over at BeatPlaylist has some nice things in store for their community. All RHYTHM holders get 3% of every transaction made. Moreover, the first 10k holder will receive 'Early Adopter' Non Fungible Tokens (NFT). There is still a chance to join because there are 2,472 holders of the RHYTHM token.
There are three tiers of holders of the $RHYTHM : Silver, Gold, and Diamond. Silver-tier holders have 1 million tokes or more, Gold tier has 10 million tokens or more and Diamond tier members have 50 million or more tokens. Currently, there are 45 Diamond users, 92 Gold users, and 0ver 350 Silver users.
$RHYTHM price sits at $0,000064884 with a market cap of $1.2 million.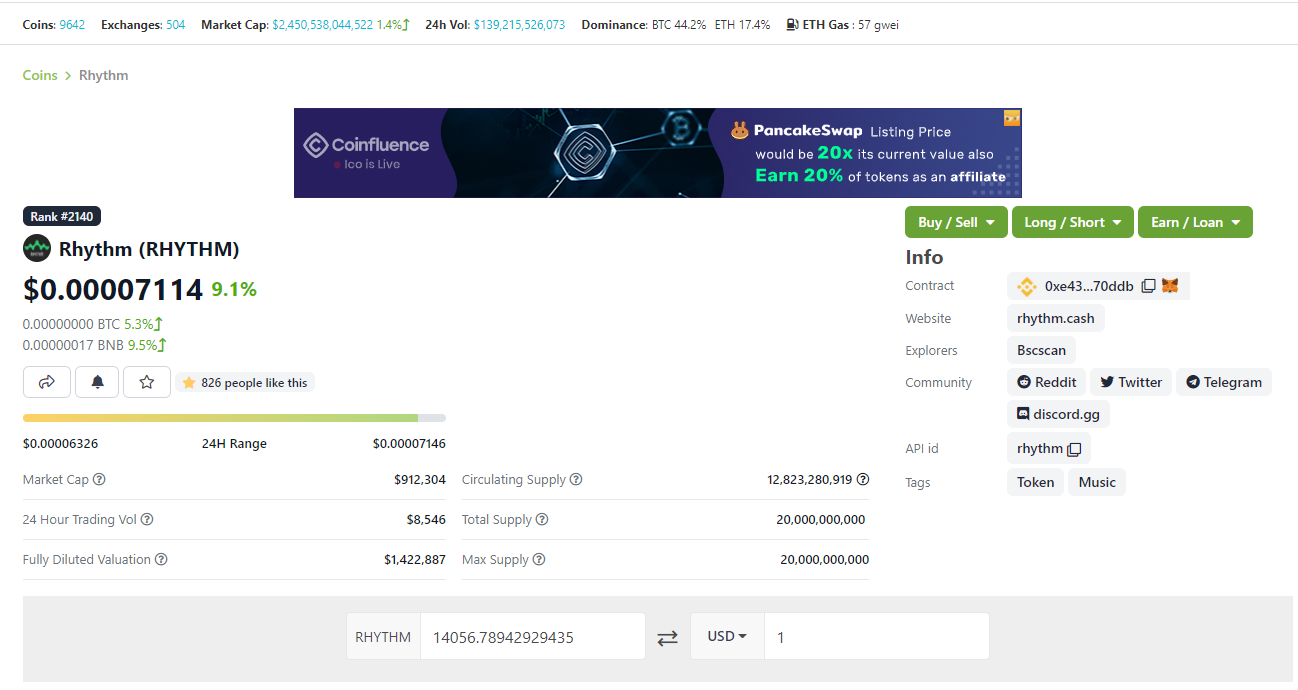 What is BeatPlaylist?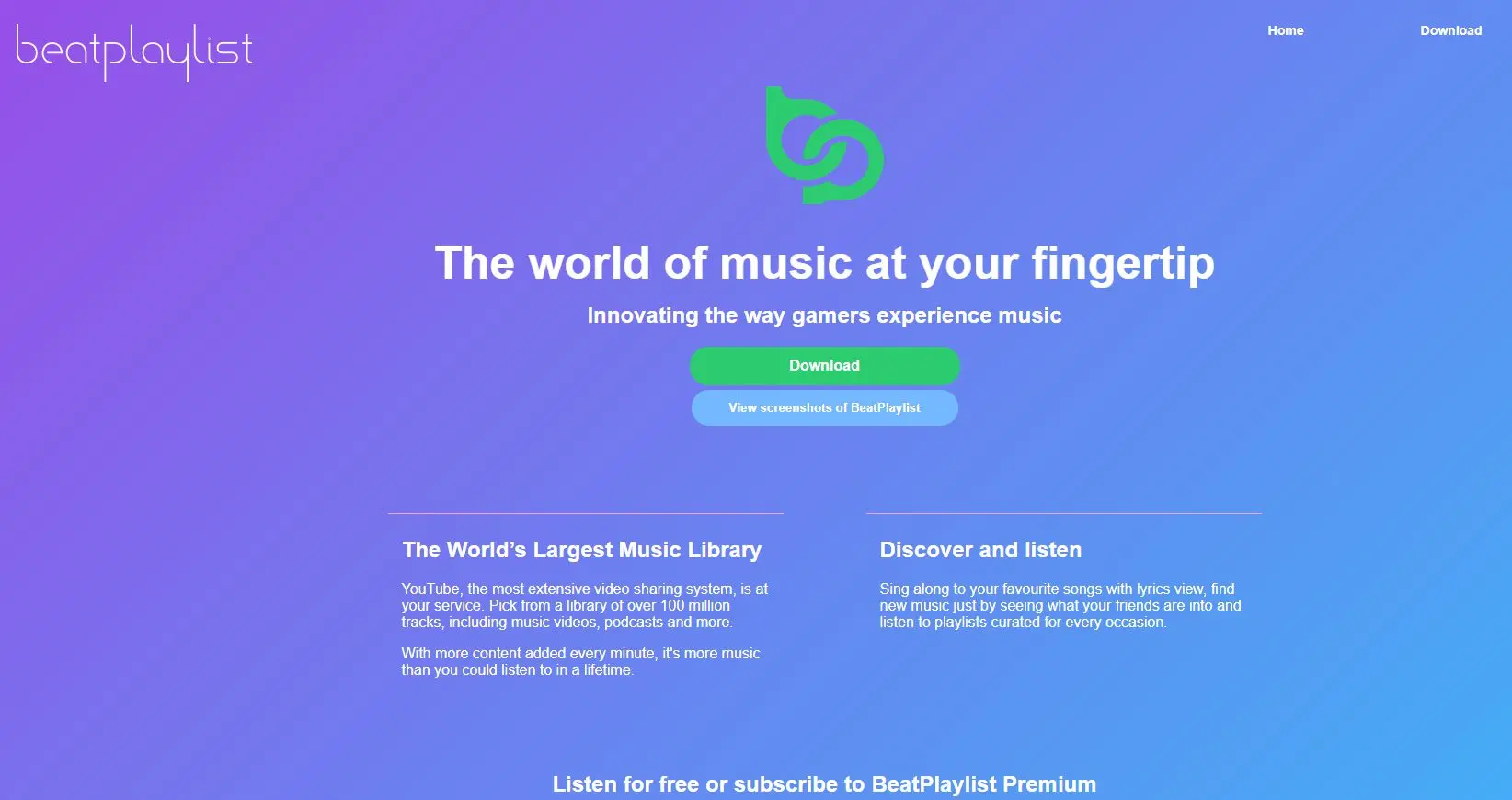 BeatPlaylist is a desktop music player, and the famous YouTube powers it. The application has an in-app web browser that directly connects to YouTube. This enables users to search through the billions of music content on YouTube and create personalized playlists. Additionally, the users can synchronize their Google accounts and BeatPlaylist accounts for more customized services.
Ryan Davern founded the platform and the entire project. He has overseen the project from its birth to where it has reached. Decentralization as the whole is just a bid to remove middlemen. For example, banks, record labels, streaming apps, and payment processors are middlemen. They take hefty fee cuts for every transaction. However, almost all forms of blockchain cut out the middlemen. This is the main reason why traditional finance does not like crypto.
How to Buy Rhythm
You can buy $RHYTHM using BNB or Fiat. 
How to Buy Rhythm Using Fiat BNB
Step 1: Create a Wallet
To buy $RHYTHM, you need to create a wallet. You can use Trust Wallet or MetaMask 
After creating the wallet, you will be given a seed phrase, without which you won't be able to access your digital currency
Step 2: Add Rhythm to the Wallet
Search for Rhythm at the top right section of your wallet interface, and if it doesn't appear, copy-paste the contact address 0xE4318F2aCf2b9c3f518A3a03B5412F4999970Ddb 'in the search toolbar
Enable Rhythm by pressing the pushbutton. When it is activated, the pushbutton will change from Gray to Green
Click "Done" at the top of the wallet interface, and you would have added Rhythm to your wallet!
Step 3: Buy "BNB"
You can't buy Rhythm directly from the wallets, so we will buy BNB and then swap it for Rhythm. This is how to buy Rhythm Trust Wallet:
Click on "Smart Chain," then "Buy" on the top right on the Trust Wallet homepage. This step will require a verification called 'Know Your Customer Verification' to prove your identity
Click on the Buy Button and put the amount of BNB you want to buy, enter your credit card information and select Continue to initiate the process
BNB purchases from Trust Wallet may sometimes take time to be processed. The fastest way is to buy BNB through a crypto exchange platform, like Binance, then send BNB from Binance to your MetaMask or Trust wallet
Getting The DApps on Trust Wallet
On Android
On the bottom right of your Trust Wallet, and click on Settings
Then select Preferences, then DApp browser
And finally, select Enable on the toggle Button
On iOS
Open your Safari Browser
Type the URL trust://browser_enable and click Go
A pop-up window saying 'Open this page in Trust' will appear. Then select Open
It will direct you to Trust Wallet and the DApp browser will be active
Step 4: Swap BNB for Rhythm
In DApps, scroll down and find PancakeSwap under the exchange section and open it
This will direct you to a new tab. Click Connect and then select Trust Wallet in the top-right. Set the slippage at 12% and the deadline time. The default 20 minutes is okay, but you can set it to the time you want
Enter the amount of BNB you want to swap for Rhythm, click Swap and wait for the transaction to finish
The transaction process might not be instantaneous, but it could take a few minutes or some hours, depending on the traffic. You will have Rhythm in your Trust wallet immediately after the transaction clears.
How to Buy Rhythm Using Fiat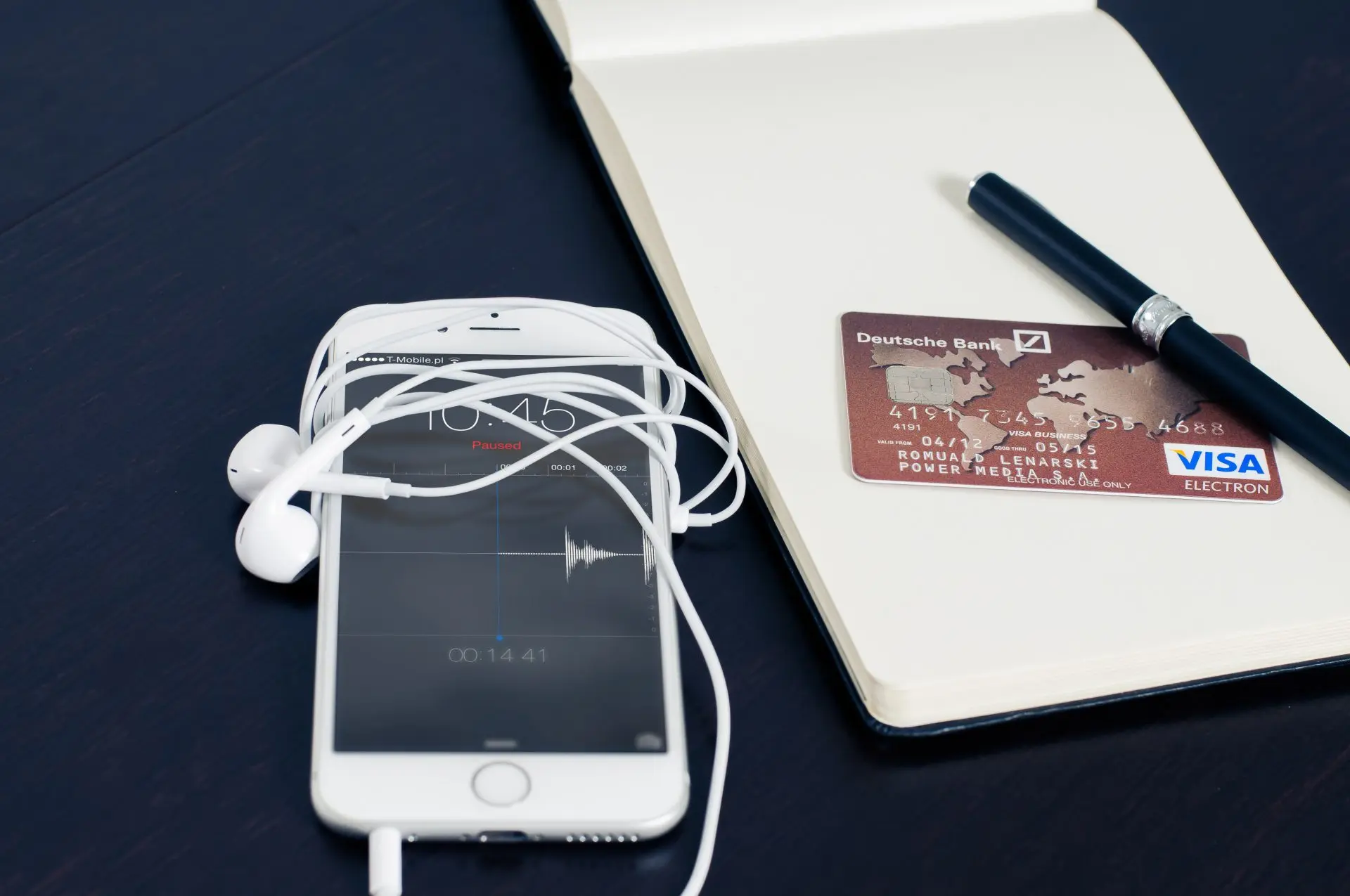 Users will be able to purchase Rhythm using Fiat (debit/credit card) from BeatPlaylist and Rhythm's website as of the last quarter of 2021. Here's how to go about this:
You will need to enter your:
Rhythm wallet address
The Amount you want to purchase
Debit/credit card information
The amount of Rhythm you are purchasing and the purchasing price will be displayed, and all that is left is for you to confirm the transaction.
After the transaction is approved, Rhythm will be moved from the Fiat wallet to the user's wallet address.
Where to Buy Rhythm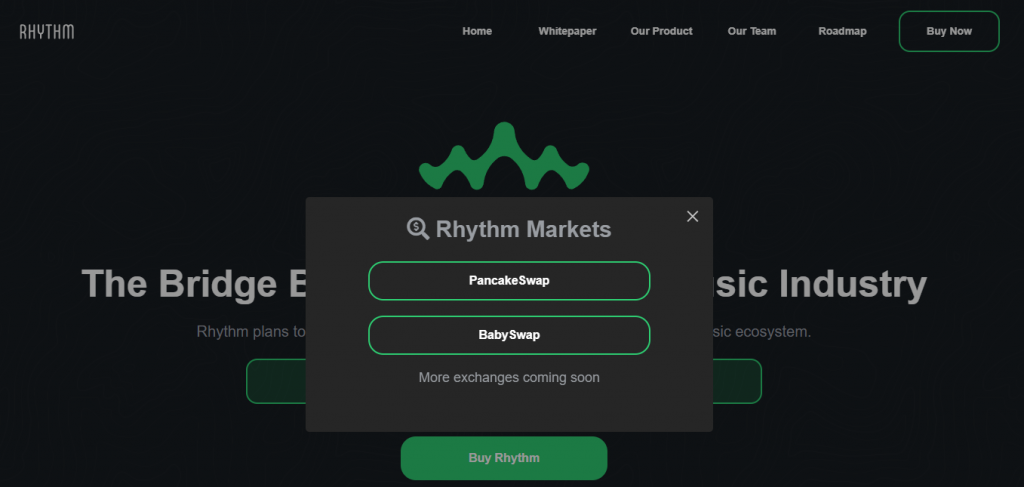 If you are looking to get some Rhythm tokens here are some platforms where you buy the tokens:
1. Rhythm's Website
Rhythm announced that in the last quarter of 2021, their customers would be able to buy the Rhythm tokens from their website. The customers buy the tokens using Credit/ Debit cards and other conventional banking methods. The customer will receive the Rhythm tokens they bought in their wallets.
2. BeatPlaylist
BetaPlaylsit is a Rhythm product. It is a desktop music platform powered by Youtube. Rhythm promised that customers would buy Rhythm tokens from the BeatPlaylist by the end of this year. The customers will use Fiat payments to make the purchases.
3. Trust Wallet
Currently, you can't buy Rhythm using fiat methods. You will have to buy another Crypto then swap it with the Rhythm tokens. Trust wallet is a software wallet on which you can buy BNB and then swap it for Rhythm while still using the wallet.
4. PancakeSwap
PancakeSwap is the most popular decentralized exchange (DEX) on Binance Smart Chain (BSC). This platform allows its users to trade the Binance Coin (BNB) and most BEP-20 tokens securely using Fiat methods. Additionally, PancakeSwap is free and requires no registration.
Users can't buy BNB from PancakeSwap; it only allows them to exchange BNB for the Rhythm tokens but not buying. You will need to have bought BNB using your wallet.
5. CoinBase 
Coinbase is an online platform on which you can securely buy, sell, and store your Cryptocurrency. Unfortunately, you can't directly buy Rhythm on it. You can purchase either Bitcoin or Ethereum at Coinbase using your credit card or your bank account. After you get the digital coins in your wallet, Go to PancakeSwap, then exchange them for the Rhythm tokens.
Interact With Rhythm Platform
If you would like to interact with the Rhythm platform, head over to the Rhythm website. For spending, there are multiple different wallets, each with a specific purpose. You can view the wallets here. On the latter page, you can also view all previous transactions pertaining to the development, audit, and marketing of the Rhythm platform.