While the crypto market is feeling the heat from the Securities and Exchange Commission [SEC], Ripple has been the first to face it. XRP was deemed as a security and Ripple was sued for selling "unregistered securities." While this lawsuit has been going on for quite some time, a major development that will occur today is expected to propel Ripple toward potential victory.
The long-awaited Hinman documents, which were recently ordered to be unsealed on June 13, are of significant importance. These documents offer valuable insights into the internal communications of the SEC regarding a speech given by former SEC Director William Hinman in 2018. In his speech, Hinman expressed the viewpoint that cryptocurrencies such as Bitcoin [BTC] and Ethereum [ETH] could initially be considered securities. However, they have the potential to transition into more commodity-like assets as they achieve a higher level of decentralization.
Even though these statements do not mention XRP, it still remains pertinent to the case. According to pro-XRP lawyer John Deaton, it is highly likely that Judge Analisa Torres, who is overseeing the Ripple lawsuit, will reach a final decision before Sept. 30, 2023. Ripple's CEO Brad Garlinghouse, also expressed excitement about the unsealing of the documents that will take place later today. Garlinghouse took to Twitter and noted how it was worth the wait.
Garlinghouse's recent tweet brought renewed optimism to the community that has been eagerly awaiting the conclusion of the case since 2020. Moreover, many individuals believed that this positive development could potentially drive up the price of XRP.
XRP: $1 incoming?
Along with the rest of the market, XRP was surging. The altcoin, at press time, was trading for $0.5296 with a 2.72% daily rise.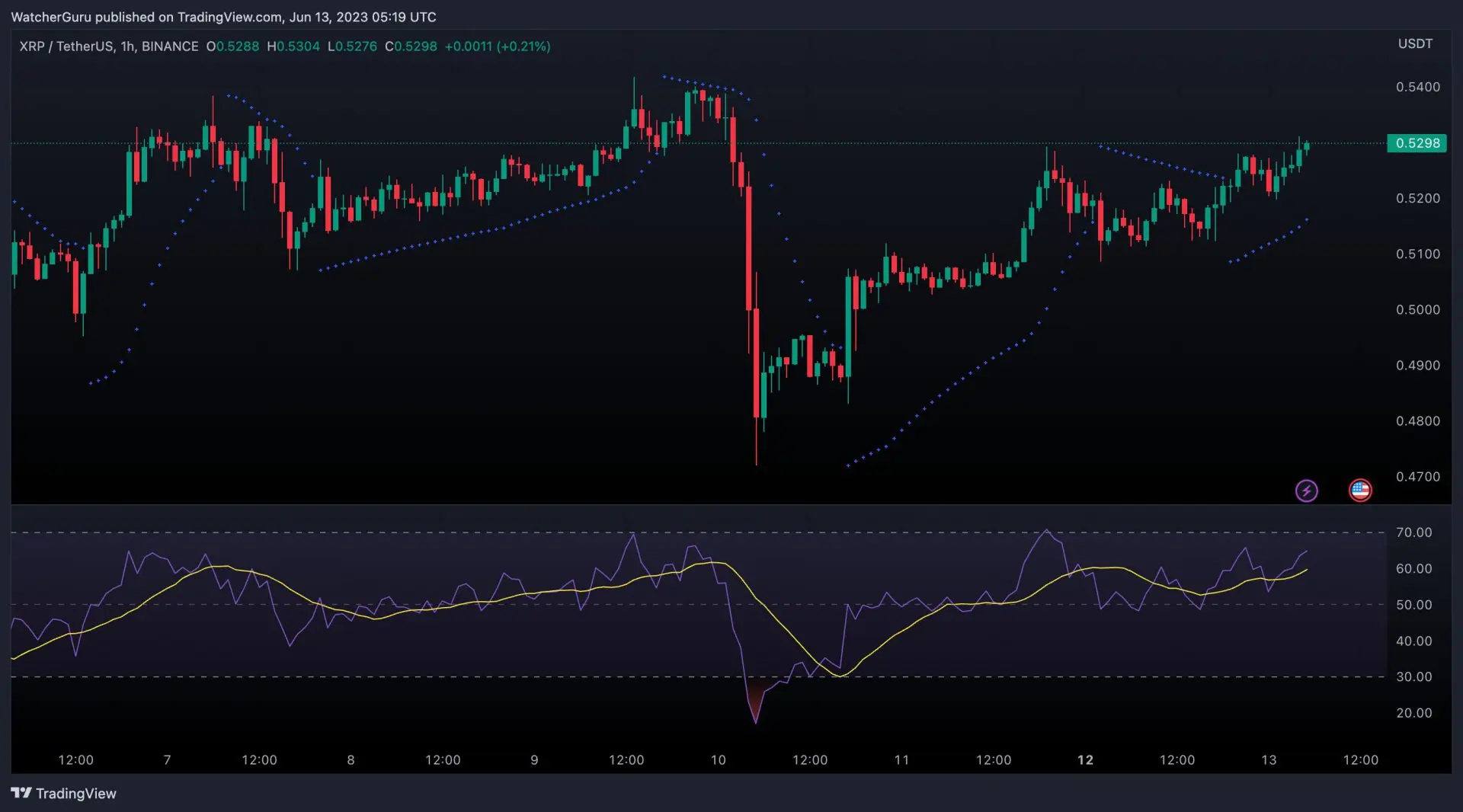 The short-term price chart of XRP displayed bullish signals. The Parabolic SAR indicator formed a support line below the candlesticks, providing a barrier against potential downward movements. Additionally, the Relative Strength Index [RSI] indicator indicated that buyers were dominant in the market. These indicators collectively indicated that XRP was positioned for a potential upward movement.
However, not everyone in the community shared the same optimistic sentiment. Some expressed concerns that the SEC may still have significant influence and control over the situation. Given these circumstances, there were doubts about the possibility of a price increase in the near term.