The community assumed that Ripple's ongoing tiff with the Securities and Exchange Commission [SEC] of the US would leave the platform handicapped. However, the exchange seemed to push ahead by rolling out an array of developments. The firm's most popular service On-Demand Liquidity [ODL], has been a hit in several parts of the world. After recently launching a corridor between Qatar and the Philippines, the firm also jumped into Singapore. Now, veering into South America, Ripple partnered with Travelex Bank.
In a recent blog post, the firm announced that Travelex, a foreign exchange firm, would aid Ripple in providing ODL services to Brazilians. This would reportedly mark the platform's very first LATAM bank partner. With this, citizens of Brazil could engage in swift cross-border transactions.
Furthermore, it should be noted that the bank was also the first to be registered with and permitted to conduct foreign exchange business by the Brazilian Central Bank.
Remittances play a significant role, particularly in developing countries. It should be noted that a whopping one billion people across the globe are involved with remittances. Over the last 20 years, remittance flows have surged five-fold in value.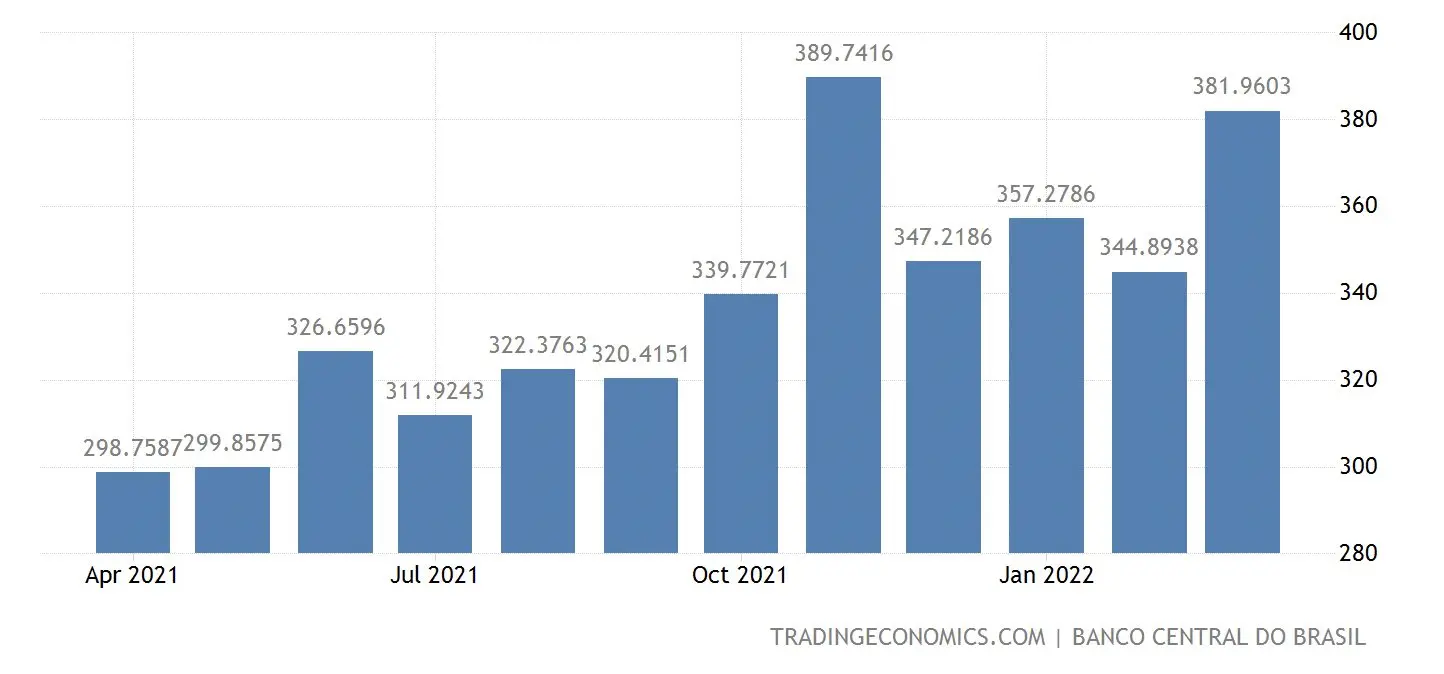 As seen in the chart, Brazil has witnessed a prominent surge in remittances over the last couple of months. With this, Ripple's timely entry into the Brazilian market could benefit the firm and the country. Garlinghouse added,
"Brazil is a key market for Ripple given its importance as an anchor to business in Latin America, its openness to crypto and country-wide initiatives that promote fintech innovation."
Additionally, Q2 2022 was a record quarter for Ripple's ODL service as its volume witnessed a 9x YoY growth.
XRP witnesses massive plummet
Despite the extensive use of XRP in Ripple's ODL services, the altcoin succumbed to the bears in the market. During press time, the asset was trading for a low of $0.3447 with an 8 percent daily drop.