Ripple is a decentralized blockchain that develops payment protocols to transfer funds around the world at a lower cost. The Ripple Labs native token XRP is the sixth biggest cryptocurrency in terms of market cap. Currently, XRP is trading at $0.46 and is up 0.6% in the 24-hours day trade, according to CoinMarketCap. After seeing a steady rise in March touching a high of $0.54, XRP saw a decline below the $0.50 mark in April. XRP is trying to reclaim its position and trade above its yearly high of $0.54. Here's our Ripple XRP price prediction for May 2023, and how the token may look towards the month's end.
Also Read: Shiba Inu: You Can Now Become a SHIB Billionaire With Only $10,000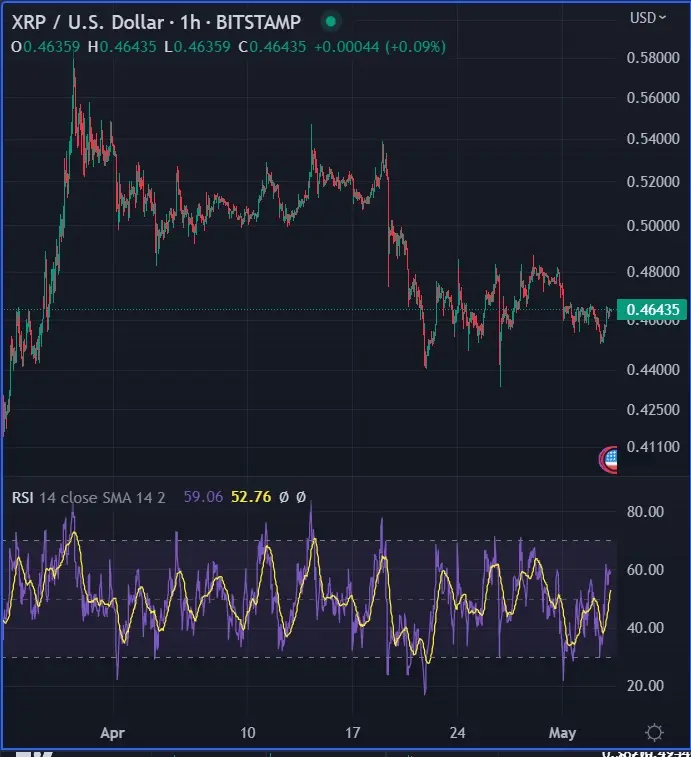 Ripple XRP Price Prediction: May 2023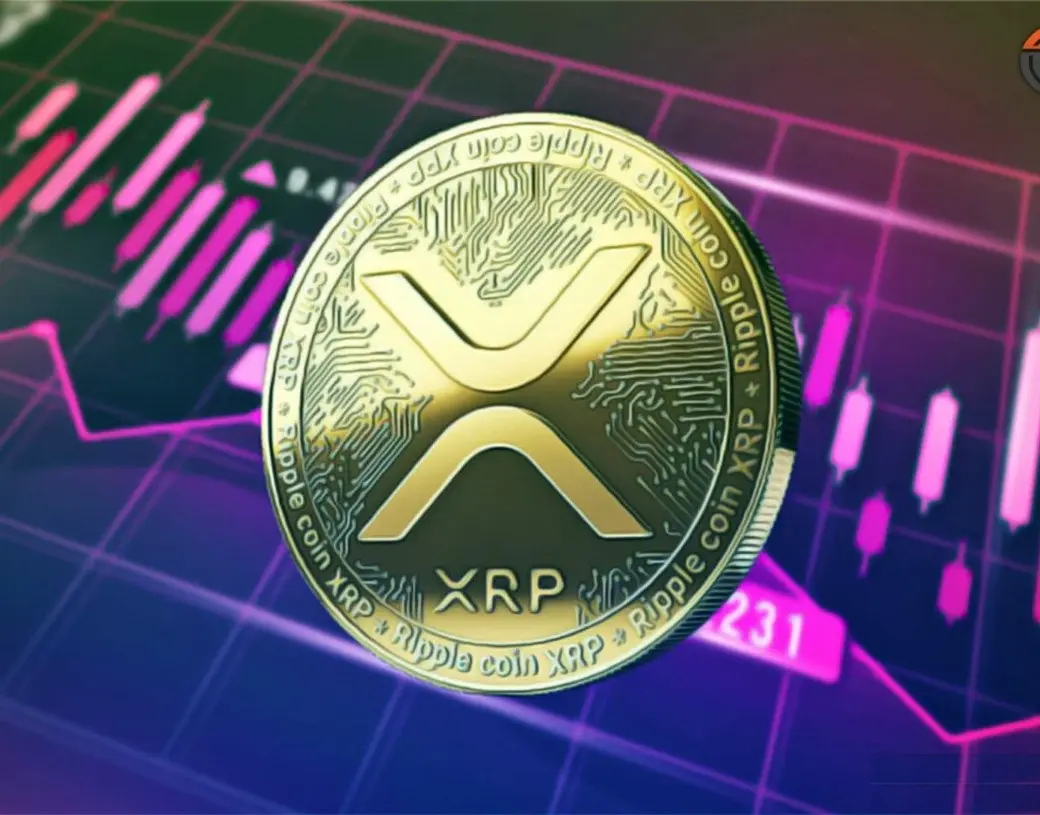 Looking at XRP's price movements this year, the cryptocurrency scaled up from a low of $0.32 to a high of $0.54 in three months. After experiencing a price jump in March, the pattern might not repeat in Q2 of 2023. XRP might not see another jump in the indices and could either dip or trade flat in May 2023.
On-chain metrics and price prediction firm CoinCodex predicted that the highest Ripple's native token XRP could reach is $ 0.48 by mid-May. That's an uptick of only 3.85% from its current price of $0.46 until the next two weeks. According to the price prediction, XRP could also fall to a low of $ 0.41 in May 2023. That's a decline of 11.15% from its current price.
Also Read: Pepe Coin: Man Makes $8 Million in 3 Weeks With a $251 Investment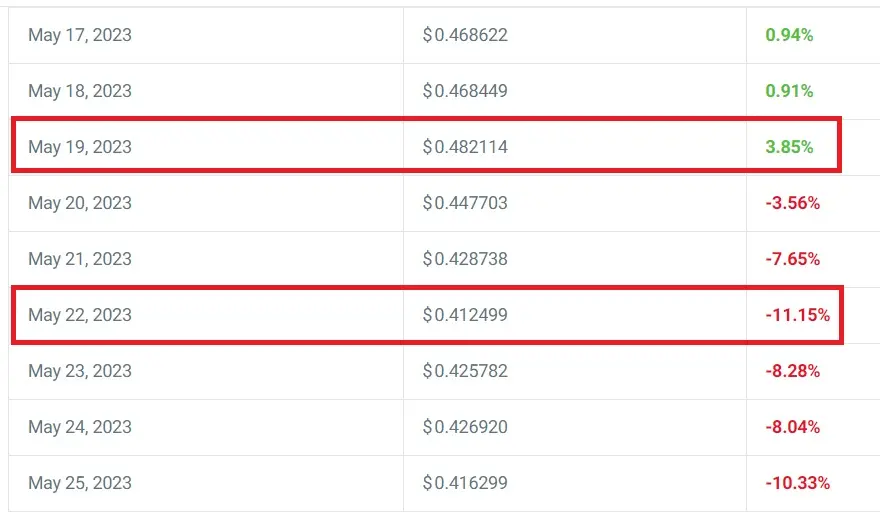 Other cryptocurrencies also share similar patterns with little to no price movements this month. Tokens such as ChainLink, Solana, and Shiba Inu, are expected to trade sideways over the month. Therefore, it is advised to wait and watch for XRP's developments before taking an entry position into the token in May.
At press time, Ripple's native token was trading at $0.46 and is up 0.6% in the day's trade. XRP is down 86.34% from its all-time high of $3.40, which it reached in January 2018.