The Ripple Vs SEC lawsuit came to a partial end last when the judge declared that XRP is not a security. The move was a win for the cryptocurrency industry and it kept the SEC's intrusive nature in check. XRP jumped nearly 75% after the judgment going from a low of $0.46 to a high of $0.81.
Also Read: Ripple XRP Claims Top Spot, Outshines Bitcoin in Trading Activity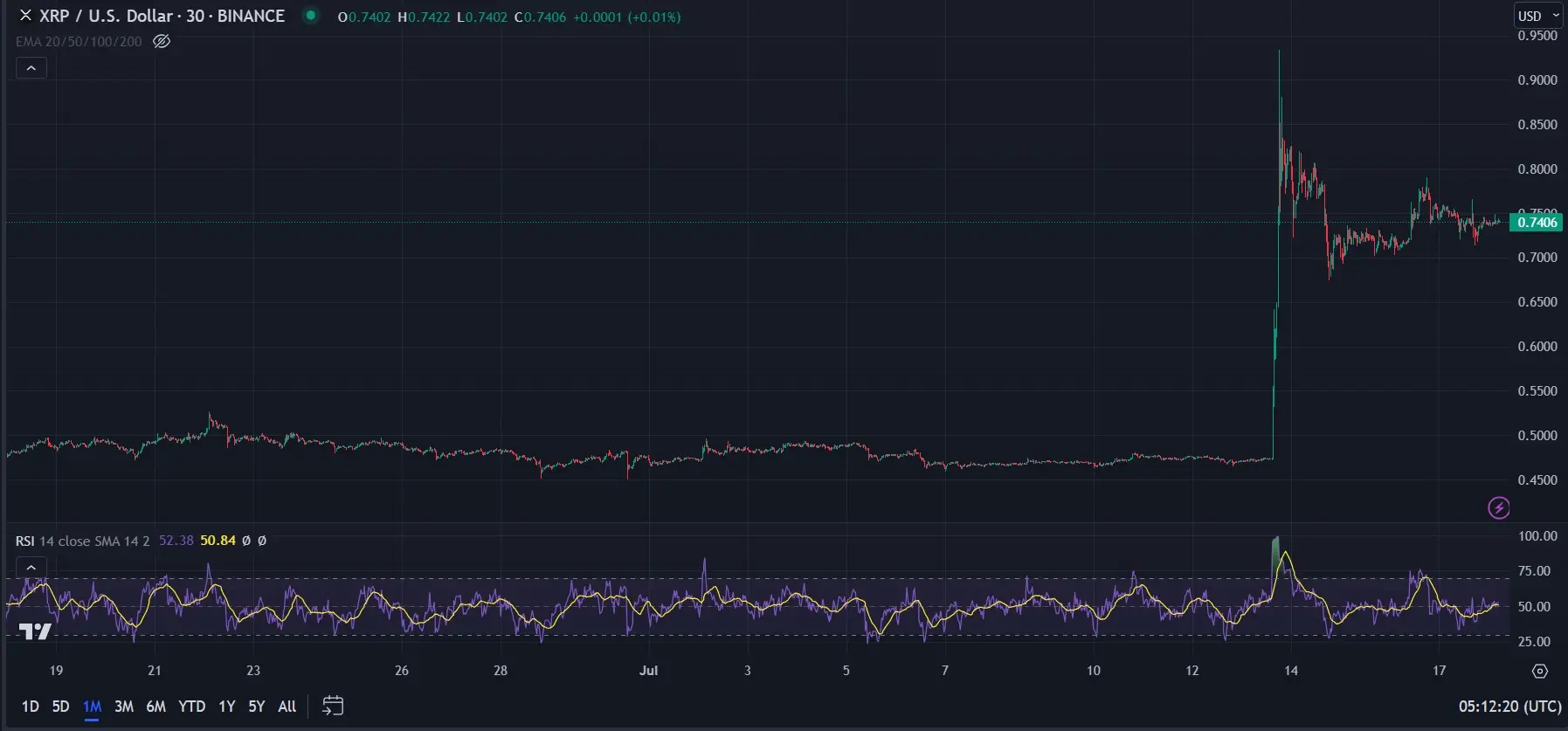 All eyes are on XRP as investors believe it could spike further as it no longer remains under the purview of the SEC. XRP broke away from the shackles of the lawsuit and it is now free to move up in the charts.
Ripple: XRP Could Climb Above $6 This Year, Predicts Analyst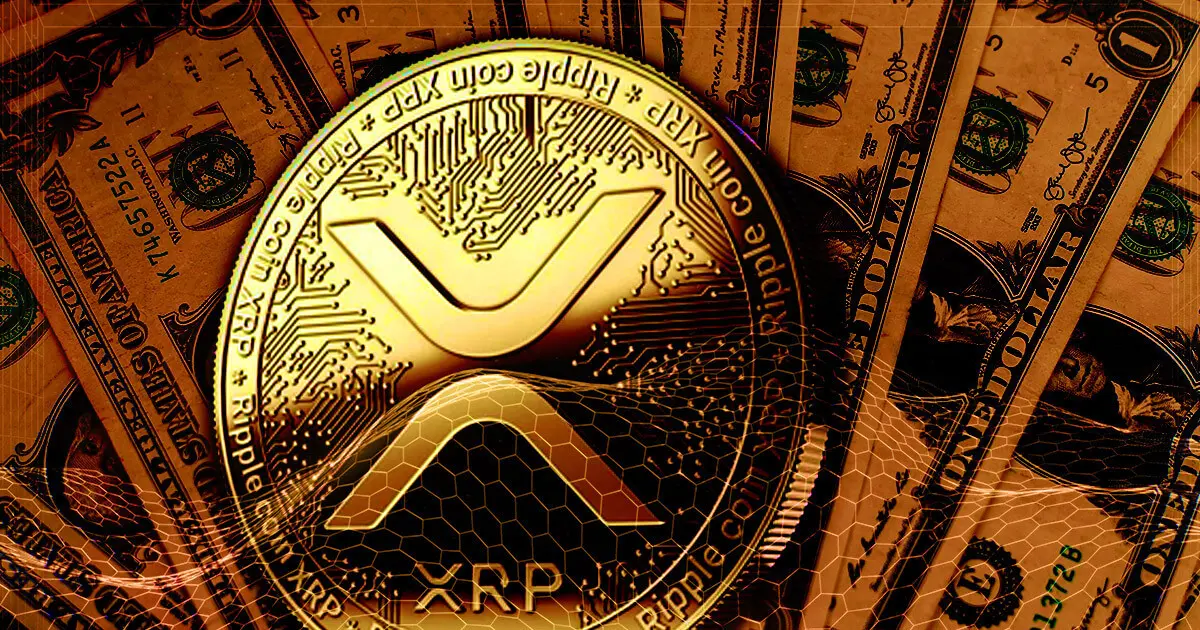 Leading cryptocurrency analyst and YouTuber CoinsKid predicted that XRP could reach $6 by the end of 2023. The YouTuber explained the technical analysis behind his prediction comparing the current situation to that in 2020.
CoinsKid noted that XRP is making an ascending triangle chart pattern projecting a possible three-wave breakout. According to the analyst, the move could make XRP's price significantly increase in value.
Also, Read: U.S. Banks Might Seek XRP for Cross-Border Transfers: Ripple CLO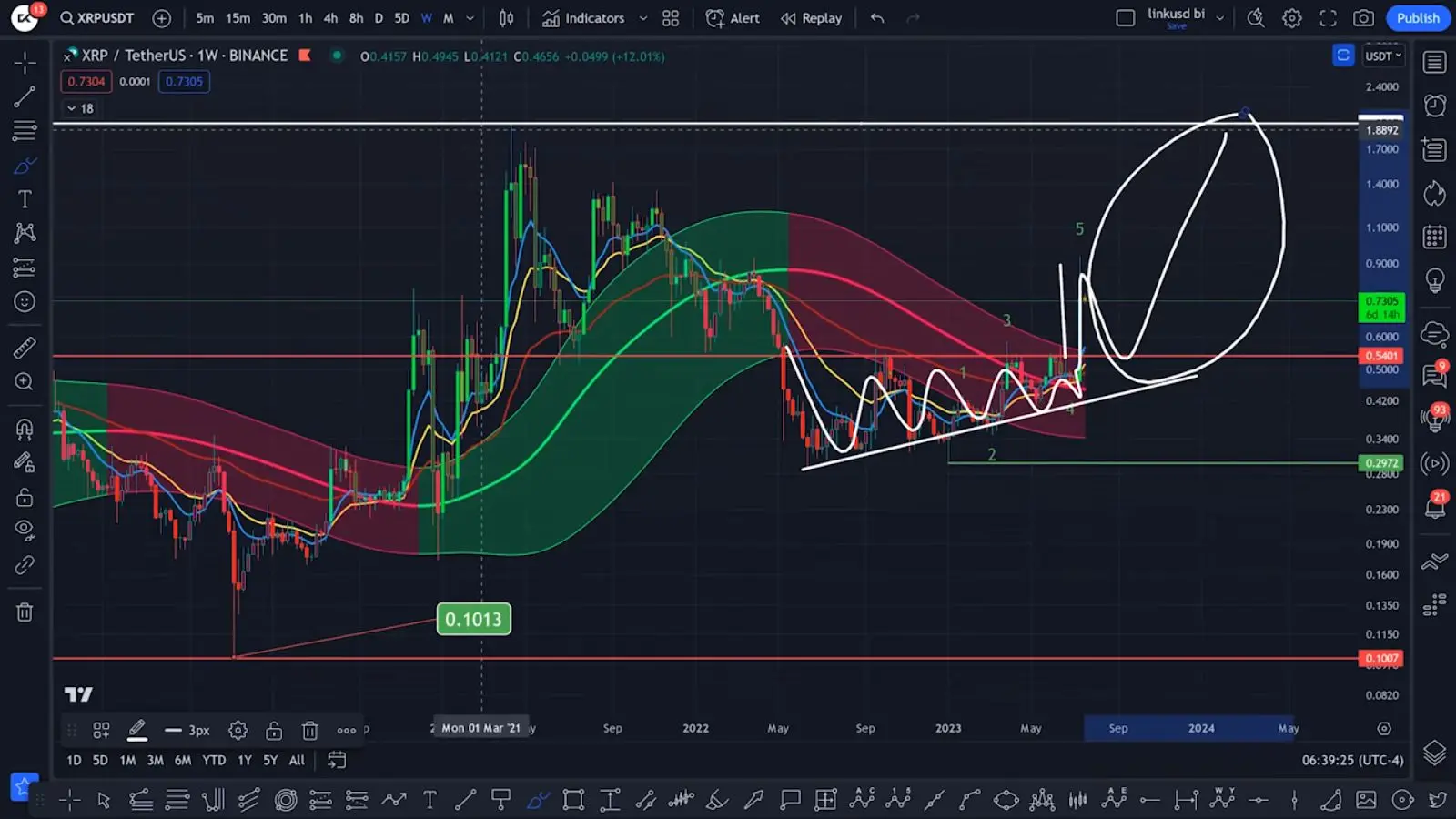 He kept a target that XRP could touch a high of $6 in 2023. That's an uptick and return on investment (ROI) of nearly 720% from its current price of $0.74.
"The big wave #3 should, in theory, be the power to break April 2021 high and potentially the all-time high (ATH) there for XRP, so just relax, chill out, and let the next couple of weeks just ride out in crypto, because obviously it's very volatile, and we've got the DXY, which is really, really oversold as well," he said to his 270,000 subscribers.
Also Read: XRP: List of Exchanges That Have Re-listed the Crypto
You can watch the full video of CoinKid forecasting that Ripple's native token XRP could reach the $6 mark below.