Robinhood was recently identified as the third largest holder of Bitcoin. Now, a recent analysis by crypto analytics platform Arkham Intel revealed that the California-based exchange also has a large stockpile of Ethereum. Robinhood is currently the fifth-largest holder of Ethereum. As tabulated below, the company possesses nearly 1.5 million ETH in its cold wallet. At press time, the asset was priced at around $1700, making Robinhood's holdings worth $2.54 billion.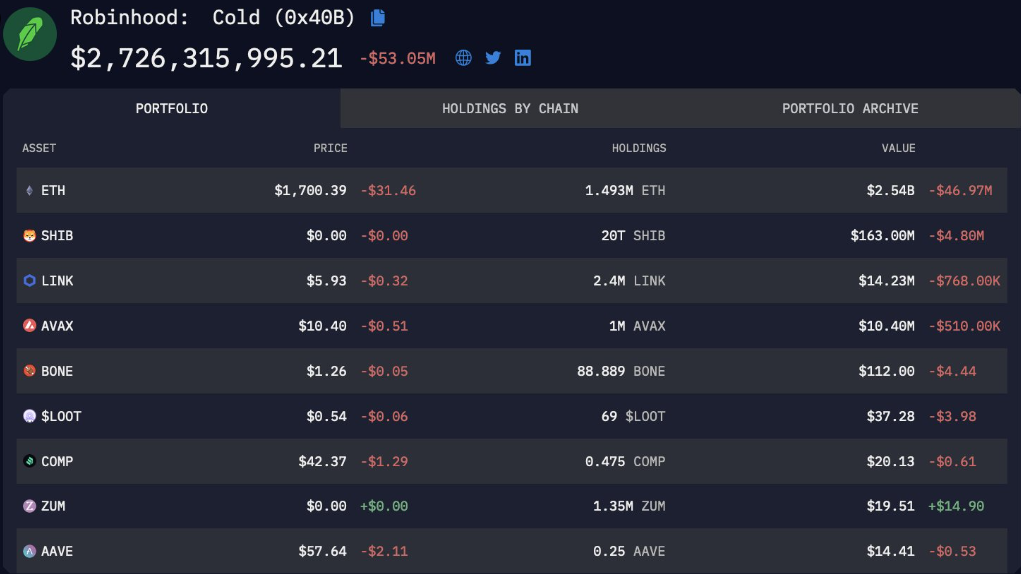 Also Read: Bitcoin Derivatives Volume Rises to $1.4 Million
Robinhood Rolls Out Ethereum Swaps for Users
Just a day back, the company enabled wallet support for a couple of crypto assets. Alongside this, it also enabled Ether swaps. This feature will allow users to trade ETH for over 200 different assets. The wallet can effectively charge users gas fees from any token users hold, not just ETH. The gas fee is the price paid to transact on the Ethereum network.
The exchange has already started rolling out the swap feature for "select users." The exchange confirmed that all users will have access to this feature in the coming weeks. Robinhood's crypto wallet was launched around six months ago. The company said hundreds of thousands of users across 140 countries use the wallet. Thus, with increased exposure, the latest development paves the path for Ethereum's network activity to increase.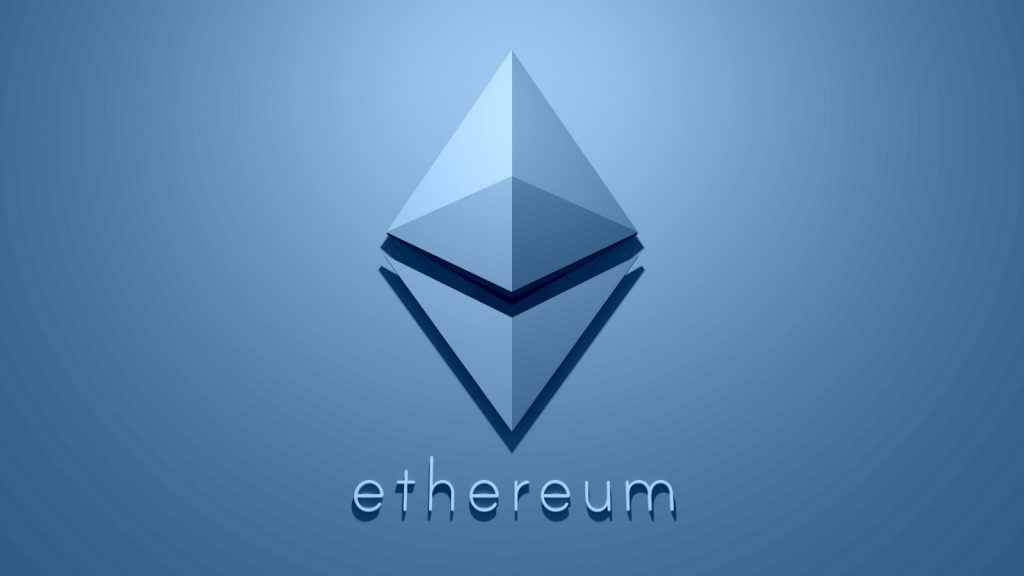 Also Read: Europe's First Bitcoin ETF Faces ESG 'Controversy'
Ethereum Network Settles 1 Million Transactions Everyday
Barring three instances, the Ethereum network has settled more than 1 million transactions on a daily basis over the past month. Data from Etherscan further revealed that the transaction fee, depicting the total number of ETH paid to use the network, has not fluctuated much lately. As illustrated below, it has been hovering in the range between 500-1000 ETH.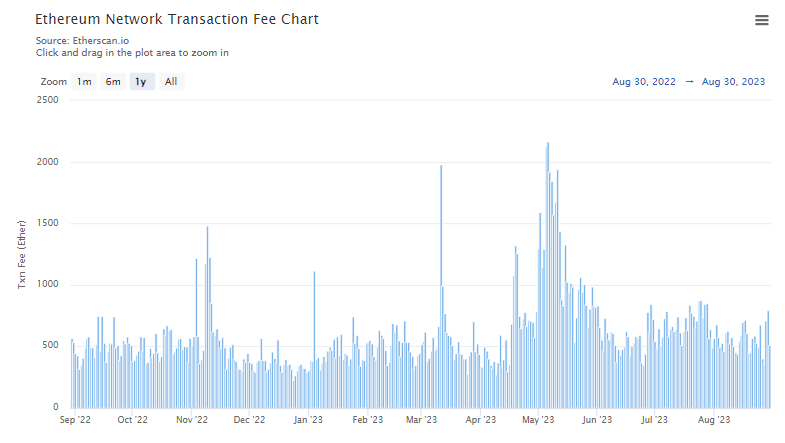 Also Read: Crypto Will Outperform Tech Stocks: Ex Goldman Sachs Executive