Robinhood finally responds to the Shiba Inu Army.
Investors with the Shiba Inu cryptocurrency coin have been clamouring for Robinhood to host SHIB on its platform. The investors who're hungry for dogecoin like returns, went as far as signing a petition to appeal for their desires.
The cryptocurrency, which was inspired by a meme, made a soar in recently. 
Like on Thursday, it continued its legendary bull run by going up by 37% in a matter of 24 hours. Consequently, Shiba Inu reached an all-time high of $0.000088; but, a dip of 15% to $0.000073 was recorded a little past midnight.
Shiba Inu is currently the 13th biggest cryptocurrency. And with the recent activities on its network, it momentarily shot up to be the world's 7th crypto token, with a market cap of over $51 billion—a rough equivalent to the value of Spotify-a streaming platform.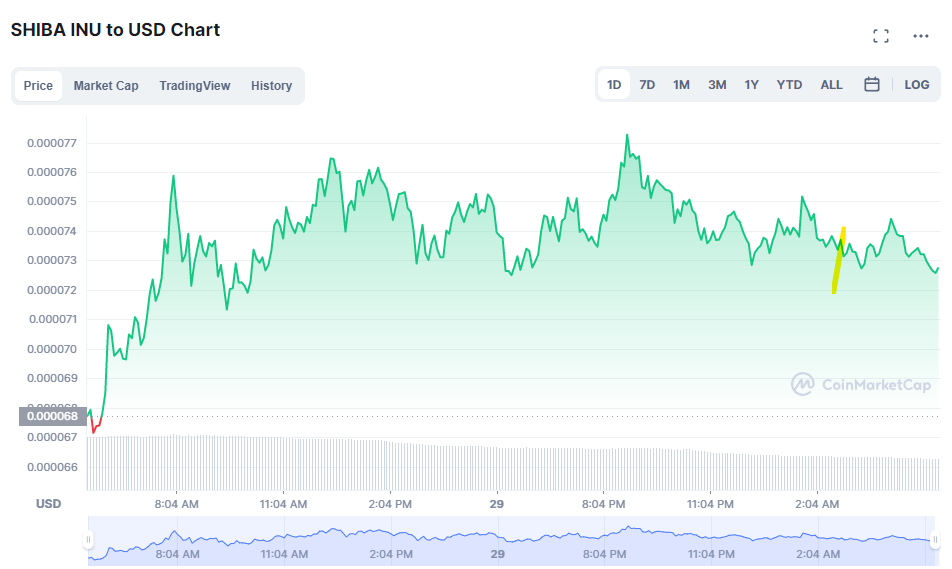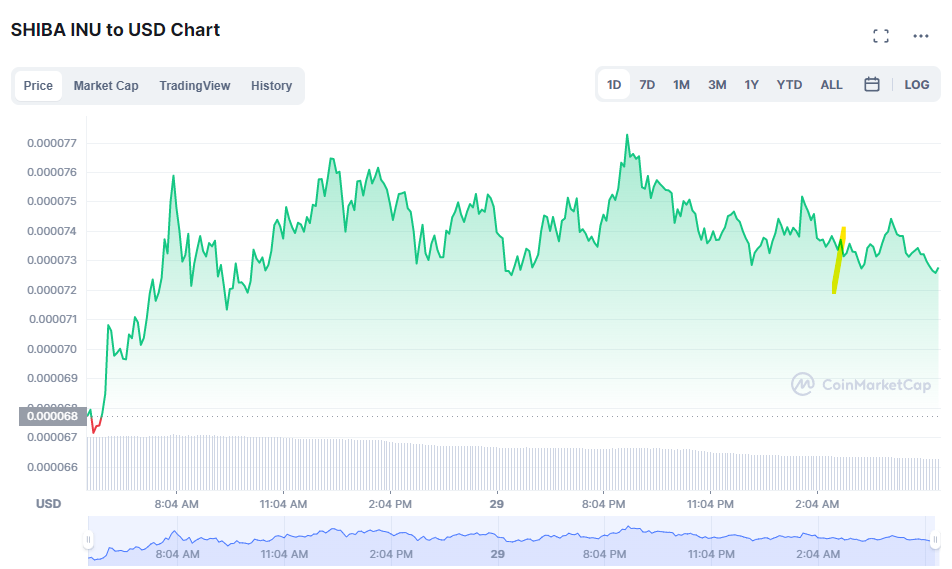 This miraculous rise that saw Shiba Inu trail only the most established cryptocurrencies is believed to be triggered by the so-called SHIB army. The SHIB army, a devoted group of fans and investors, rallied the "Dogecoin killer" from a second-tier meme coin to a crypto giant in an unprecedented turn of events.
A chain of events that were surprisingly sparked by unconfirmed rumours.
Currently, the signed petition on change.org is past 400,000 signatures and counting.
Robinhood Response to Shiba Inu Army
Earlier, Vladimir Tenev, the Robinhood CEO, commented on this situation when answering CNBC's 'Mad Money Show'. He replied rather evasively when asked about the listing of Shiba Inu.
Hence, he did not clarify whether he would take this step or not, and more speculation began to emerge.
However, in the next part of the interview, Teven said that the company currently offers seven tokens and must first and foremost consider their security aspect.
"I think safety comes first. In general, we will not be the first to add some new asset to the market. We want to make sure it goes through a strict set of criteria. "
The SHIB community hoped for quick success, as they took a similar step to get a token at one of the largest crypto exchanges in the United States, Coinbase.
Following this shocker interview, Twitter began bearing witness to a full-on Shiba Inu rage. 
Given that, some were still hopeful that Robinhood will list Shiba Inu being.

While some gave up hope and urged the community to move on to other things.
Will Robinhood Give in to Shiba Inu Petition?
Although Robinhood has been quite vague about listing Shiba Inu on its platform, we cannot overrule the possibility.
And now, with the power of the community that the SHIB army has displayed, we can only expect more persuasion from them on Shiba Inu's listing.