Russia is making progress in the development of its central bank digital currency [CBDC]. Following an extensive testing phase with banks, Russia's central bank announced that it would initiate consumer trials of its digital ruble. This process will be initiated on August 15.
The bank aims to expand the reach of cross-border payments and comes as Moscow seeks to broaden the application of its digital currency. According to the central bank's First Deputy Governor, Olga Skorobogatova, the initiative will ultimately facilitate establishing cross-border payment systems with nations that also introduce their own digital currencies. Skorobogatova added,
"We expect to test operations with real customers."
The pilot test is anticipated to encompass various activities. These include the creation of digital wallets and the utilization of digital rubles for transactions. The execution of transfers among nearly 600 clients and 30 businesses situated across 11 cities will also take place.
The digital ruble is planned to officially go live by 2025. In the upcoming year, the central bank intends to broaden the list of participants. This is because an additional 19 banks expressed interest in joining the pilot phase, as noted by Skorobogatova.
Also Read: BRICS: Russia Signs Law Introducing Digital Ruble
32% of Russians View CBDC as Scam
As nations diligently prepare for the introduction of their CBDC, citizens' reactions appear to be less than enthusiastic. The scenario in Nigeria serves as a prime illustration. Furthermore, the findings of a Bankinform survey demonstrated that a mere 13% of participants exhibit an eagerness to embrace the digital ruble. Conversely, a larger segment, comprising 34% of those surveyed, expressed curiosity about the new ruble without any immediate intentions of actively using it. Additionally, a notable 21% of the survey participants indicated a lack of interest in CBDCs.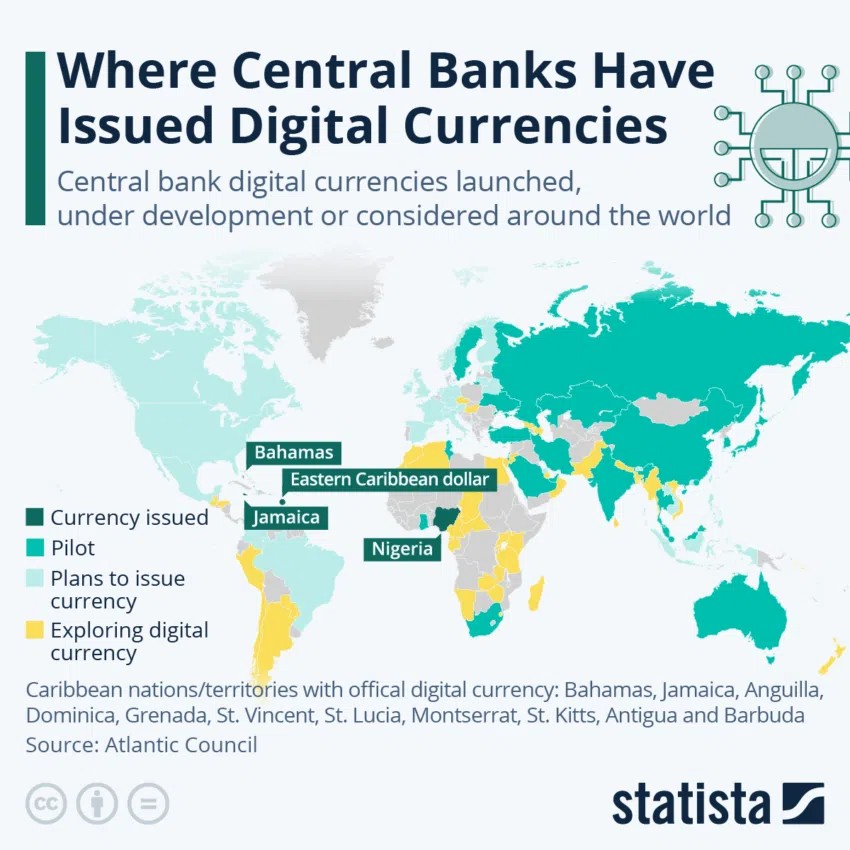 Also Read: BRICS: Russia Preparing to Launch Digital Ruble in 2025?