Cryptopia is a festival for Web3 enthusiasts. It is hosted once in May, once in October, and a pop-up event in January. The January pop-up event is currently ongoing. The founders are hailing the festival as  "a village of Web3 enthusiasts from around the world." Safemoon seems to have had a spotlight on itself in the event.
At the Cryptopia Event, Scott Paul, a standup comedian, investor, and influencer, stated that he had spent years hunting for a firm in Utah that is comparable to Amazon, Facebook, or Nike. That company, he claims, is Safemoon.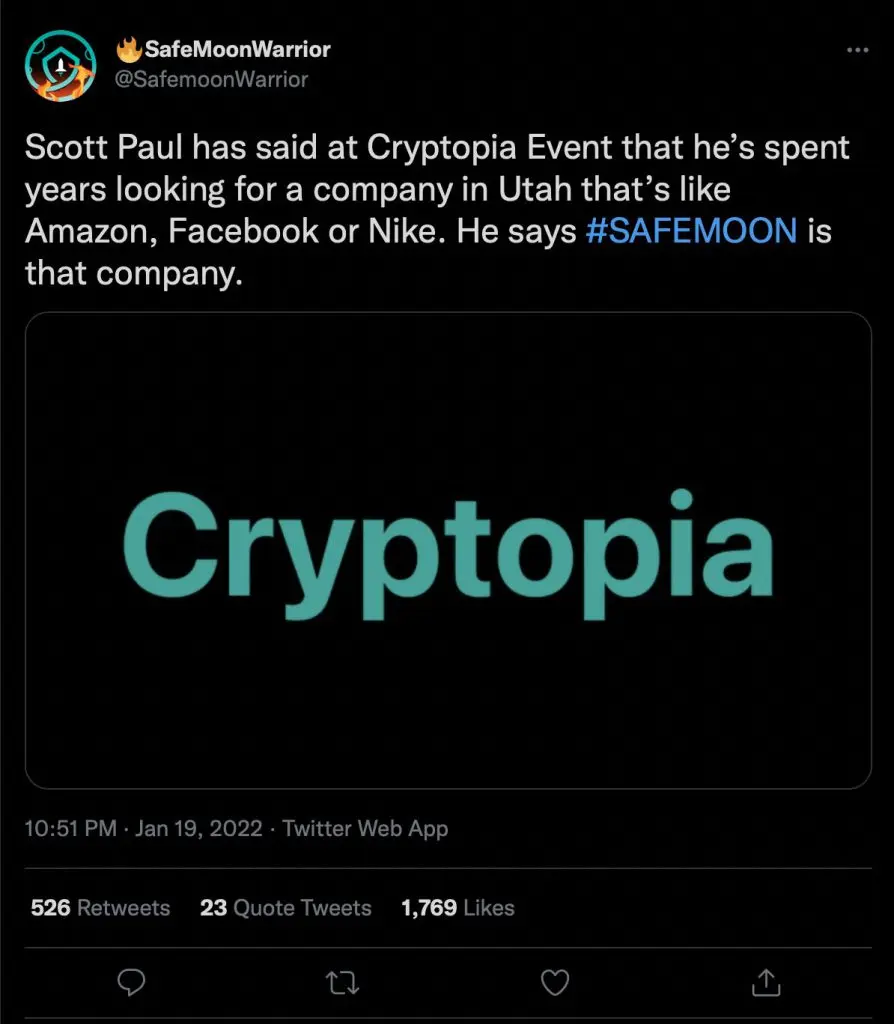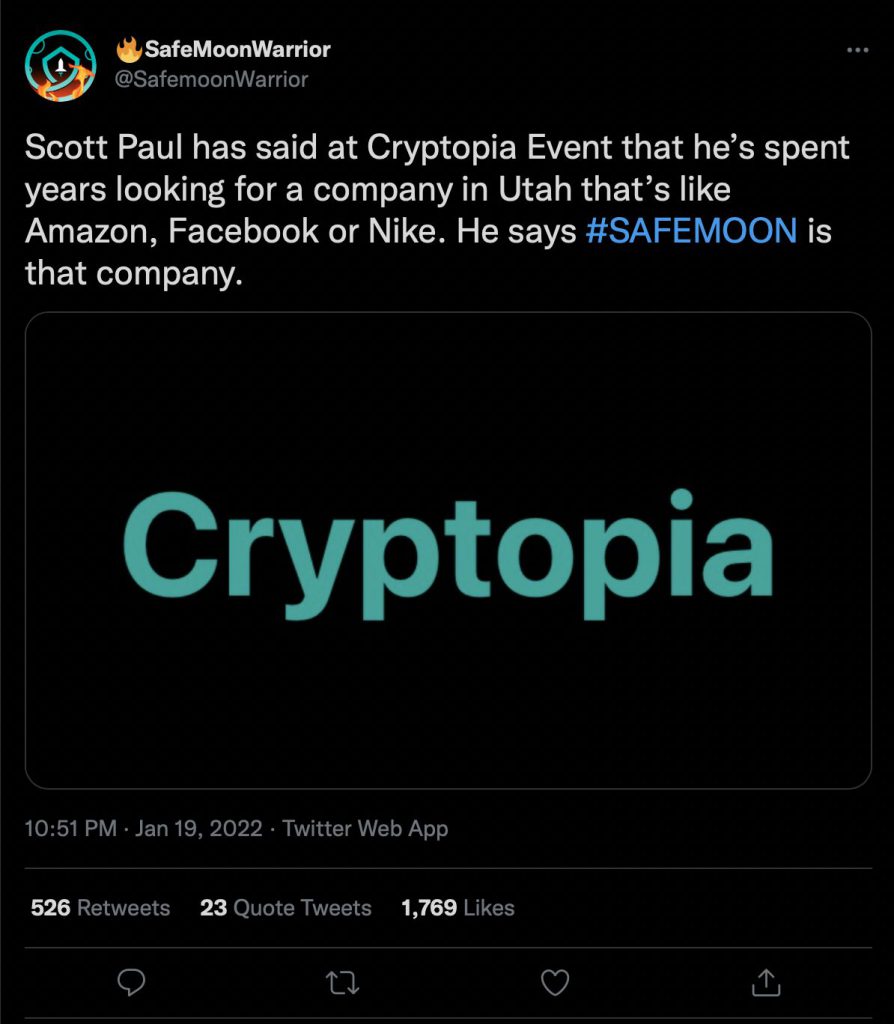 Scott has also been openly very supportive of Web3. He is also associated with several other projects such as Uplift and Giddy. Scoot has had several meetings with Safemoon CEO John Karony. Karony too was an attendee of the Cryptopia event. Scott has been working with Karony to help bridge the ecosystem to the rest of the world.
Fans have taken to Twitter to showcase their support of the initiative, with many pointing out that the Safemoon panel was the most exciting of the bunch.
Safemoon's future endeavours
Safemoon has already revealed its plans for the future with Safemoon V2 and Operation Phoenix.
Operation Phoenix is a wide spectrum of innovations, from wind energy and nanotechnology. The approach is decentralizing wind turbine energy technology by manufacturing tiny and super-efficient wind turbines. Safemoon's small turbines will help decentralize wind turbine energy technology by allowing consumers to buy and build their own turbines. 
It is of no surprise as to why Safemoon is turning many heads. It clearly seems to be heading in the right trajectory, with innovations that incline towards the needs of the times. Many of today's generation can easily connect with their ideas of environmental issues and internet accessibility.
With hoards of new investors looking for their big break, Safemoon just might be the project that brings it all together. With creative, out-of-the-box thinking, it's a project to keep your eyes peeled on.