SafeMoon V2 recorded a modest 12% increase during the weekend but its price remained locked within two major levels at $0.002096 and $0.001689. Going forward, some uncertainties on the 4-hour indicators could delay a breakout above the 100 EMA (blue) and keep SFM restricted within its channel.
SafeMoon V2 4-hour Time Frame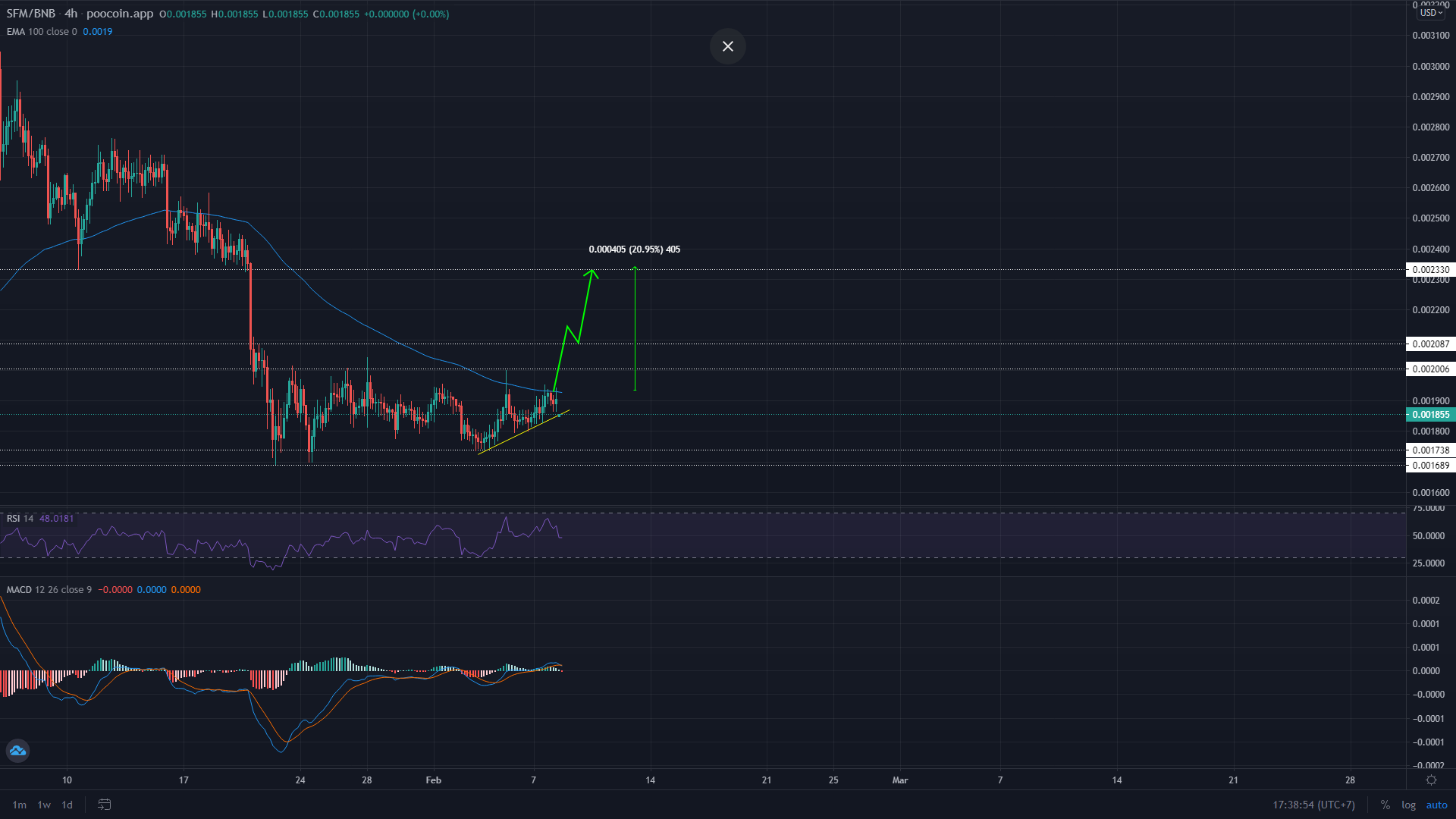 Despite SafeMoon V2's consolidation, bulls were the more active force in the last few sessions. A chain of higher lows developed as SFM looked to cross the boundary above $0.002096-$0.00200 resistance.
The anticipated move would see SFM close above its 100-period EMA after 20 days of the bearish movement. With buy momentum aiding SFM, bulls can add a quick 10% through a pocket of low liquidity between $0.002087-$0.002320. Sellers would likely enforce a correctional round once SFM tags its target at $0.002320. Overall, the jump from the 100-EMA to SFM's target accounted for a 22% hike.
Should the bullish effort be denied below $0.002096, investors can expect SFM to extend its consolidation over the week. However, its defenses at $0.001738 and $0.001689 would be called into action if the broader market turns risk-off.
Indicators
SFM's outlook remained uncertain, especially with the RSI in danger of slipping into bearish territory. Over here, it's worth noting that the RSI was amidst a larger uptrend and there was a good possibility of a rebound from 50-45.
Unfortunately, a potential bearish crossover on the MACD could deny SFM the much-needed respite. Two lower peaks on the histogram even created a bearish divergence with respect to SFM's price action.
Conclusion
SafeMoon V2 eyed a key move above $0.002096 to trigger a bull run. However, there was a fair degree of skepticism in the market. Both the RSI and MACD were within a near-term bearish bias and a close above the 100-period SMA was not a guarantee. Hence, investors should wait for further developments before placing long bets on SFM.