Saitama Token is on a continuous upward march reaching new all time highs and knocking out zeroes from its trade. The coin is slowly yet steadily making its mark in the crypto market. SAITA has been successful in adding new and first-time investors into its fold despite being a newcomer.
The coin which was launched in May 2021 started its journey with ten 'zeroes'. In just six months of trading, Saitama deleted three 'zeroes' from its trade and is flirting close to removing another zero.
In addition, SAITA has seen a spike in the number of holders. Just a few weeks ago, the coin had crossed the 100,00 holders mark and today, it stands at 161,714 holders. The coin adds close to 500 to 600 new users each day and going by the numbers, it could breach the 200,000 holders mark easily.
Also, considering its performance and an upcoming Saita Wallet launch, the coin is expected to breach the mark of 300,000 holders by the end of 2021.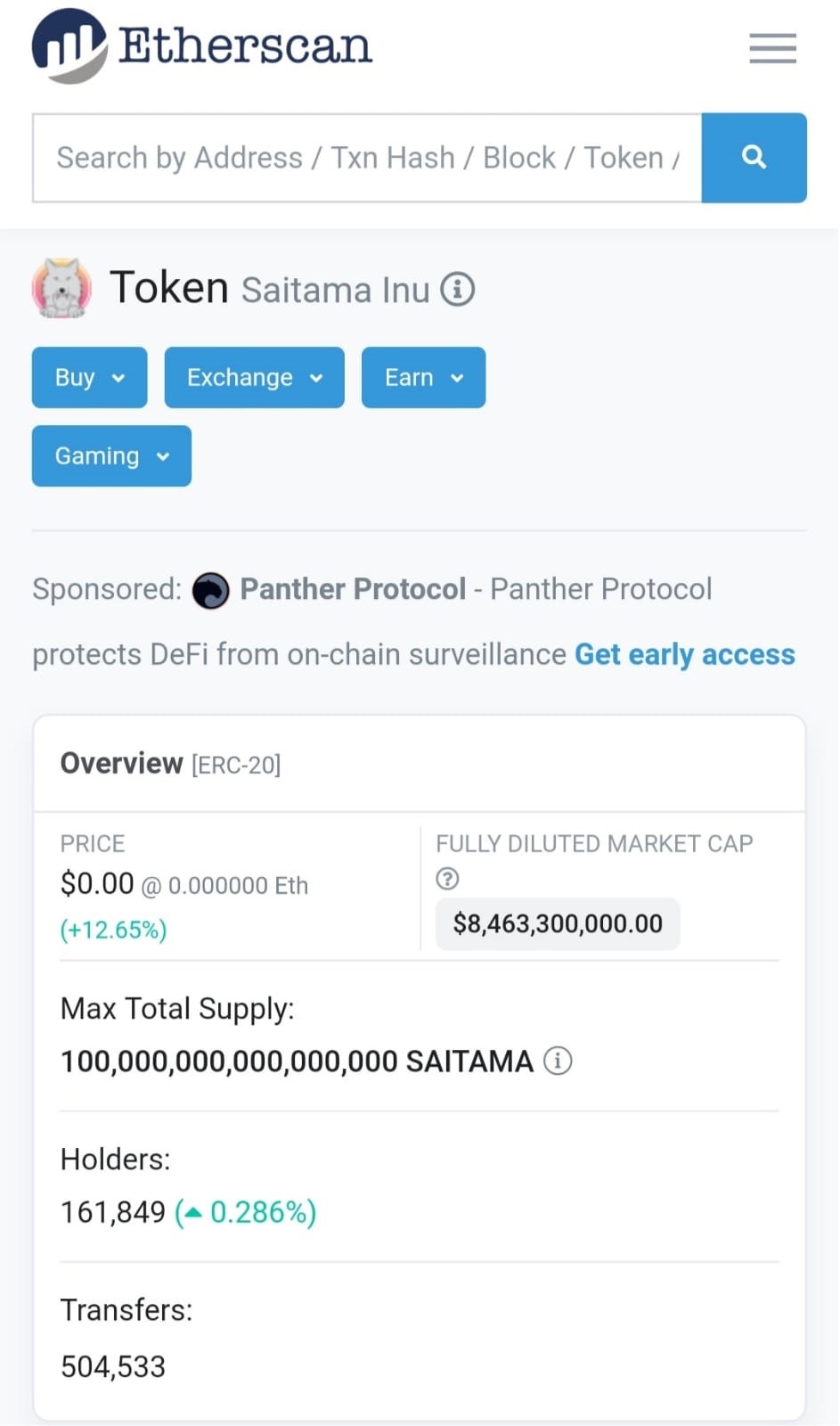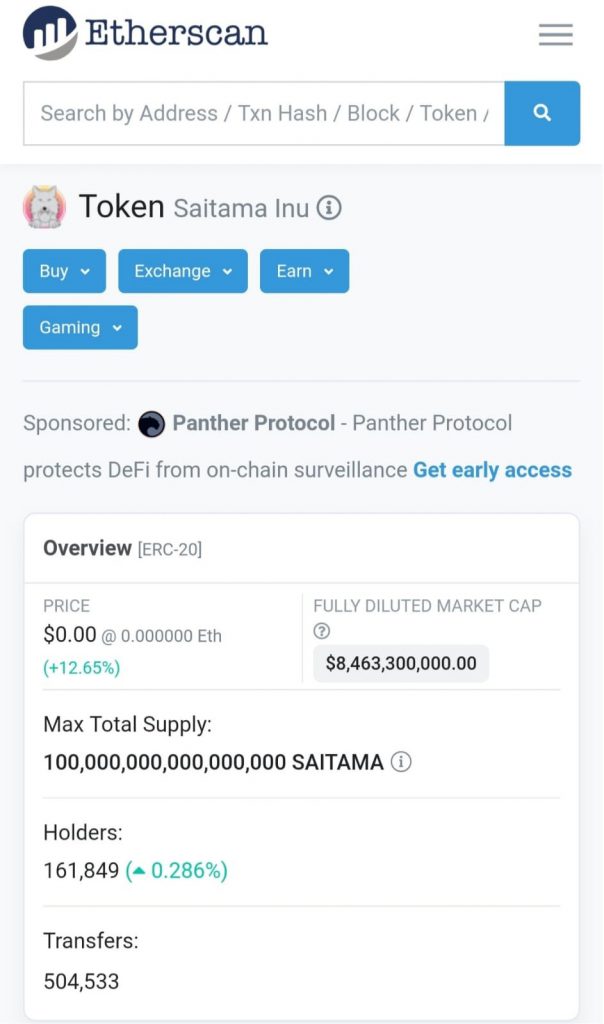 Saitama: A chart to Watch out For
Saitama has delivered unbelievable results for early investors. Even a mere $1,000 investment in June turned to $356,000 by the end of October.
Its charts mostly trade in green and turn to red only when the crypto market slumps. The coin has held on to the best and worst of the market and has a lot of steam to deliver.
In its 30-days trading chart, Saitama is up +591.3% and its 14-days chart shows the coin is up +316.2%. That's good results from an investors point of view. Also, today the coin spiked up +10.1% in the day trades.
Investment Vs Returns, A Close Look at SAITA's Performance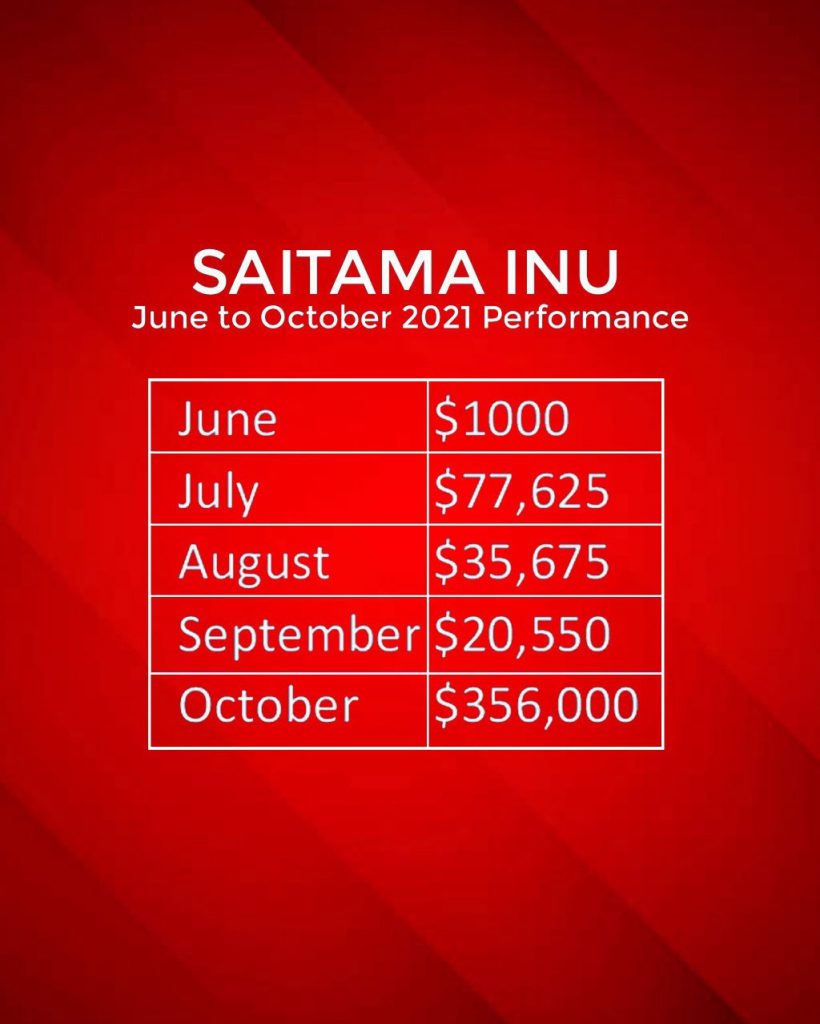 Investors who put $1,000 in June 2021 saw their assets turn to $77,625 in July. The same amount dipped to $35,675 in August.
In September, the amount dipped further to $20,550 and rose from the ashes as a phoenix in October to $356,000. This shows that the crypto market dips can test an investors patience, but the one who holds on through the ups and down, can reap the rewards.
Where and How to Buy Saitama?
At present, Saitama is not available to purchase in top trading platforms except for BitMart and LBank. However, investors can buy Saitama through exchange swaps such as UniSwap among others. Investors can also buy it on XT.com, Gate.io.
Saitama at the time of publishing was trading at $0.000000084468 and is up +10.1% in the day trades. The coin is expected to delete another zero from its trade in the coming days.