SEC Chair Gary Gensler has publicly shared his disdain for crypto and the frenzy around it many times before. Speaking remotely at the Piper Sandler Global Exchange and FinTech Conference in New York City, Gensler doubled down on his opinion, saying most crypto tokens are securities and come under the purview of the SEC.
The current crypto frenzy is '"reminiscent of what we had in the 1920s before the federal securities laws were put in place," according to the SEC Chair. "Hucksters. Fraudsters. Scam artists. Ponzi schemes. The public left in line at the bankruptcy court."
He also says that exchanges that list such tokens must register with the regulatory agency. "The crypto securities markets should not be allowed to undermine the well-earned trust the public has in the capital markets," Gensler adds.
"The crypto markets should not be allowed to harm investors."

SEC Chair Gary Gensler
Gensler and the SEC are in the middle of a lawsuit against both Coinbase and Binance exchange. The SEC alleges both had unlawfully offered securities intermediation functions without registering them with the regulatory agency. Additionally, the SEC alleges that both Binance and Coinbase have commingled assets.
SEC Chair Gensler Pushes Back on Crypto Frenzy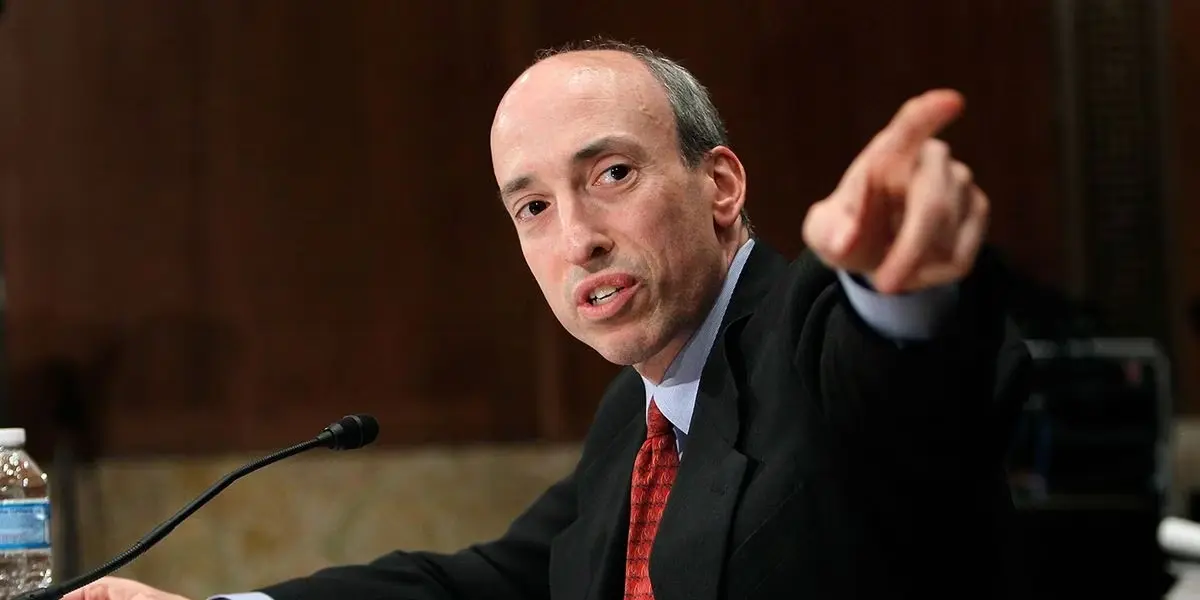 During the conference, Gensler aggressively spoke against those in the crypto industry who say the SEC has not defined what is and is not a security.
"When crypto asset market participants go on Twitter or TV and say they lacked 'fair notice' that their conduct could be illegal, don't believe it," he said. "They may have made a calculated economic decision to take the risk of enforcement as the cost of doing business."