Kraken, a cryptocurrency exchange, finds itself once again in the regulatory crosshairs as the U.S. Securities and Exchange Commission (SEC) initiates a fresh lawsuit, designating Cardano (ADA) and Solana (SOL), among other cryptocurrencies, as securities. This development aligns with an overarching trend of regulatory actions targeting major exchanges and classifying diverse digital assets as securities, echoing recent legal actions against Binance and Coinbase.
SEC's Position on ADA, SOL, and Others
The SEC's legal action against Kraken signals an expanding regulatory focus, extending beyond exchanges to specific cryptocurrencies. Notably, Cardano (ADA) and Solana (SOL) are now categorized as securities according to the SEC's latest lawsuit.
Earlier this year, the SEC pursued similar legal actions against Binance and Coinbase. It alleged that tokens like ADA, SOL, and Polygon (MATIC) were operating as unregistered securities. This broader regulatory crackdown reflects ongoing efforts to bring various facets of the cryptocurrency market within the SEC's regulatory scope.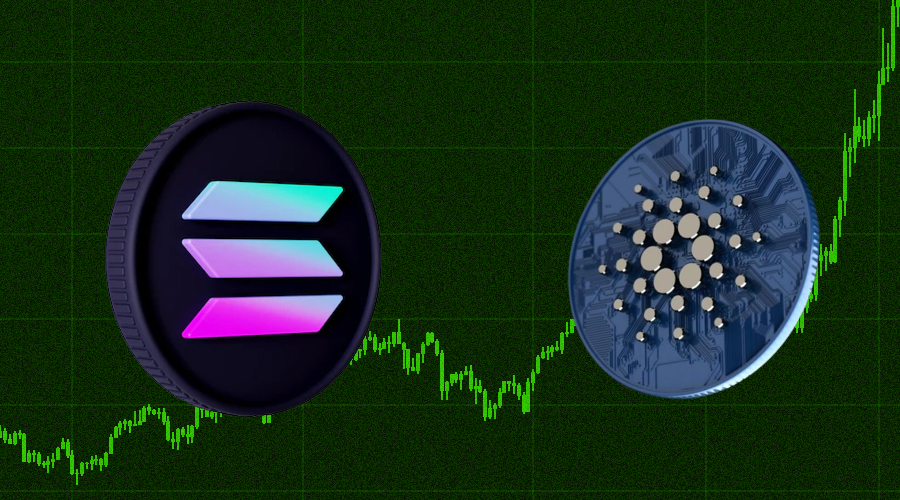 Also Read: SEC Sues Kraken Crypto Exchange
Rejections from Founders and Development Firms
Facing the SEC's assertions, Charles Hoskinson, the founder of Cardano, clarified that no enforcement action specifically targets ADA. Similarly, Input Output Global (IOG), the firm behind the Cardano blockchain, and the Solana Foundation rejected the SEC's characterization of ADA and SOL as securities.
Despite these denials, the lawsuit contributes to the mounting regulatory uncertainty in the cryptocurrency space. This has led investors and market participants to closely observe unfolding developments and assess their potential impact on the implicated cryptocurrencies.
Price Movements for ADA and SOL
The market has not overlooked the legal scrutiny, influencing the price trajectories of ADA and SOL. ADA, after a brief pause, shows determination to resume its upward trend, testing the key resistance at 41 cents. The robust support at 35 cents suggests it may not be revisited soon. ADA's future trajectory hinges on breaking this formidable resistance level, and at present, it is trading at $0.3847 with minimal fluctuations.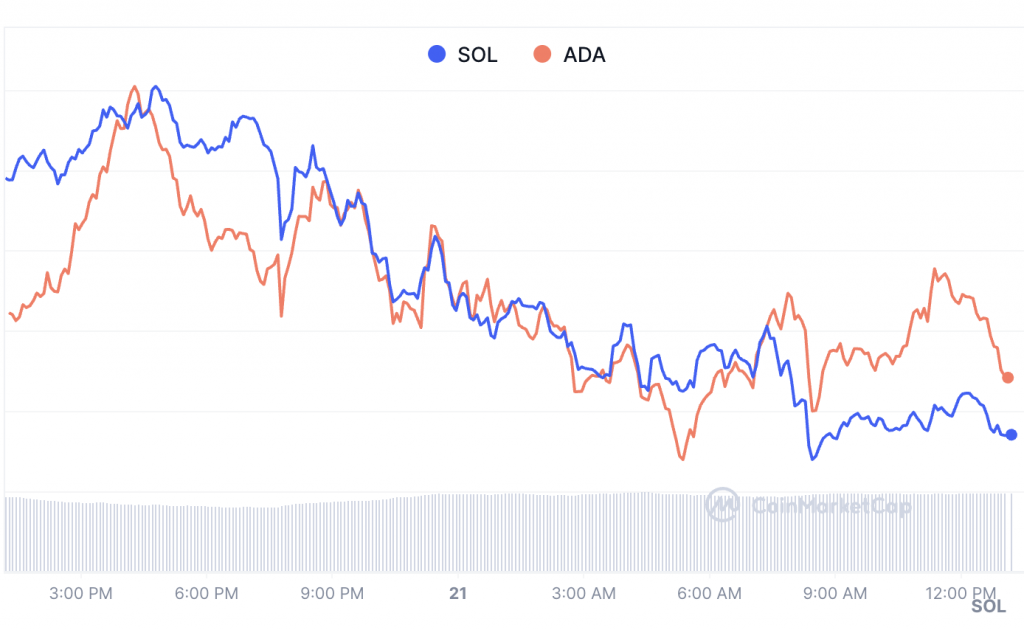 Solana's SOL, on the other hand, experienced a price surge to $68, reaching its highest level since May 2022, despite overall market volatility. However, it encountered substantial resistance at this level. Investor optimism for SOL has been notably high, as reported by Santiment. Despite this, the coin faced a 6% daily drop, trading at $55.74 at the time of writing.
Also Read: Kraken CEO Hits Back: SEC's Allegations Deemed 'Factually Incorrect'
The SEC's lawsuit against Kraken, specifically designating Cardano (ADA) and Solana (SOL) as securities, introduces an added layer of complexity to the regulatory landscape for cryptocurrencies. As the legal proceedings unfold, market participants will closely monitor the implications for ADA, SOL, and other digital assets, assessing the potential for heightened regulatory clarity or continued ambiguity in the evolving crypto regulatory framework.