US Senator Elizabeth Warren, along with over 100 legislators, has written a letter to the White House addressing concerns over crypto's role in terrorism. The letter addresses Treasury Under Secretary for Terrorism and Financial Intelligence Brian Nelson and National Security Advisor Jake Sullivan. Sen. Warren was the lead author of the letter, which was signed by 28 other senators and 76 members of the House of Representatives.
The authors cite a Wall Street Journal article that claims Hamas and the Palestinian Islamic Jihad raised over $130 million in crypto donations between August 2021 and June 2023. These donations would fund their invasion of Israel that took place earlier this month. The letter reads:
"The deadly attack by Hamas on Israeli civilians comes as the group has become 'one of the most sophisticated crypto users in the terror-finance domain' clarifies the national security threat crypto poses to the U.S., and our allies."
Additionally, the letter adds, "As Congress considers legislative proposals designed to mitigate crypto money laundering and illicit finance risks, we urge you to swiftly and categorically act to meaningfully curtail illicit crypto activity." Sen. Warren and the legislators proceed to question whether the White House and President Biden have information on the funding of these terroristic attacks, and what's being done to fight this battle against crypto-funded terrorism.
Also Read: Elizabeth Warren Requests SEC Probe Into Tesla's Twitter Ties
Senator Warren isn't the only well-known anti-crypto name signed on the crypto terrorism plea letter. Roger Marshall and Sean Casten. Senate Banking Committee chair Sherrod Brown, who has called for crypto regulation, also signed the letter. It is worth noting that some signers of the letter have no prior public record of crypto.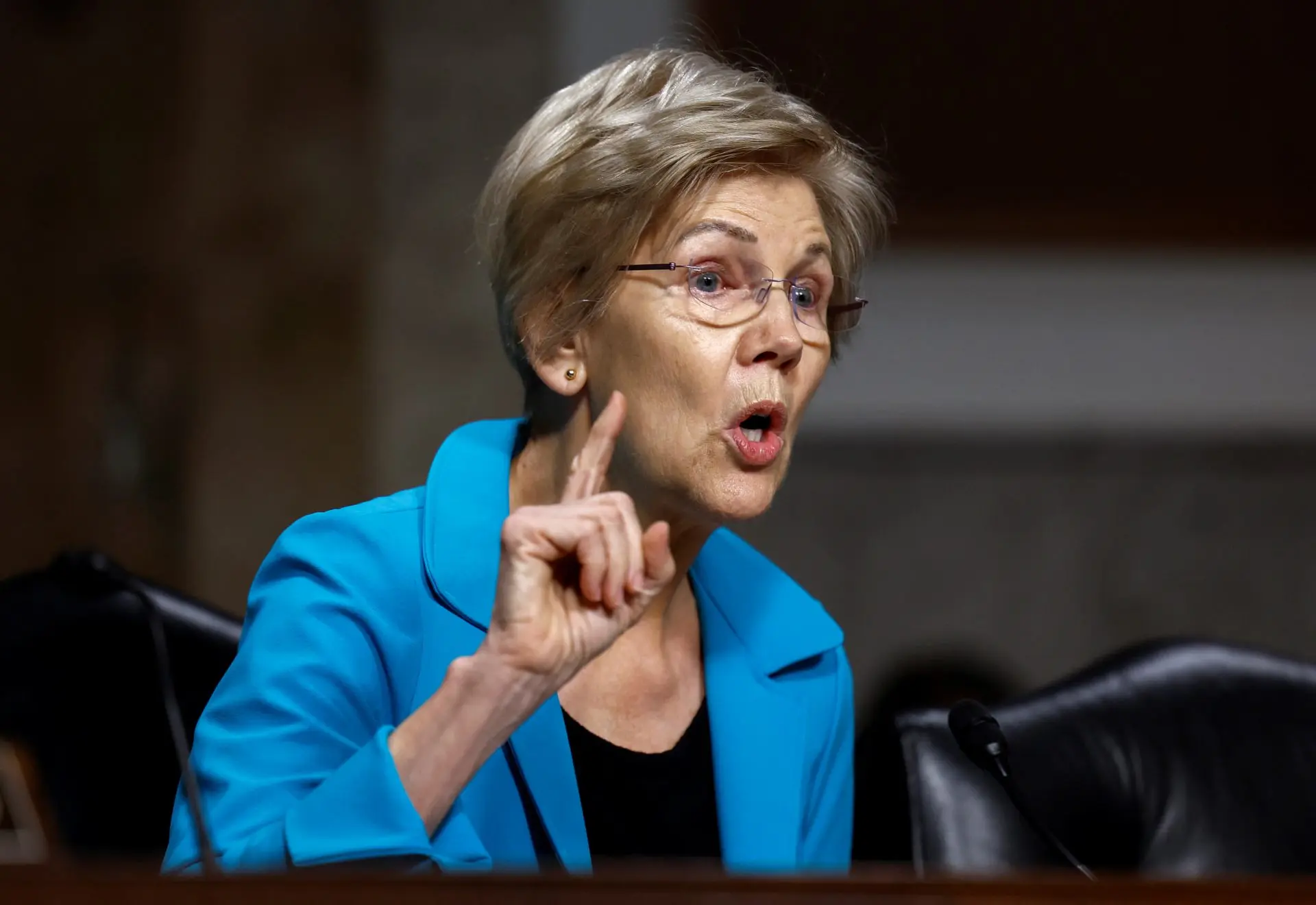 Furthermore, the letter challenges Congress to take action to address crypto funding widespread terrorism. The authors want to know what additional resources the US government needs to continue this fight.
Treasury Response to Crypto Terrorism
In a statement, the Treasury Department shared a statement on Hamas this week. The remarks come from a Nelson statement for a Deloitte Anti-Money Laundering conference on Oct. 17.
In it, Nelson replies:
"We are closely monitoring how Hamas and Palestinian Islamic Jihad (PIJ) use virtual assets to raise and move funds […] and Treasury will continue to establish transparency in the virtual asset ecosystem in order to combat illicit activity by criminals, rogue states, and terrorist financiers."