Shiba Inu's (SHIB) Shibarium network is set to change the project's course for the better. Although the mainnet is yet to go live, there are some protocols that are already under development. One of the first protocols to go live on Shibarium is SERP.Finance. Serp, or Shibarium Perpetuals, is a decentralized derivatives exchange that allows users to open leveraged long and/or short positions on crypto assets. 
With Shibarium Perpetuals' decentralized exchange, users can trade without a username and password. Utilizing an aggregate price input, the platform lessens the risk of liquidations due to transient wicks. $SERP is the utility and governance token of the protocol, while VENOM is the liquidity provider token.
VENOM serves as a worldwide AMM for leveraged trading by pooling together blue-chip assets and stablecoins. In exchange for VENOM tokens, liquidity providers may deposit any whitelisted asset into the VENOM pool. Through market making, swap fees, and leverage trading, this multi-asset VENOM pool allows trading while creating revenue for liquidity providers.
SERP and VENOM Tokenomics
SERP has a total supply of 1 billion tokens. The token also serves as the spine of the protocol. Users can even stake their tokens to earn rewards and incentives. To be more precise, there are three different rewards for stakers: Escrowed SERP, Multiplier Points, and ETH rewards.
An index of assets used in swaps and leveraged trading completes the composition of VENOM. Any index asset may be used to mint it, and any index asset may be received by burning it. The Escrowed GMX awards and 70% of platform fees released in ETH go to VENOM token holders. Holders of VENOM will make profits when leverage traders lose money, and vice versa, as they supply liquidity for leverage trading.
30% of the fee is converted to Ethereum (ETH) and distributed among stakeholders. The fee distributed is calculated after deducting referral awards and network costs, which are usually 1% of the total fees. All swap and leverage trading fees are instantly converted to ETH and disbursed among staked tokens at a rate of 30%.
After deducting referral bonuses and keepers' network costs, which normally account for 1% of the overall profits, the distributed fee is determined. Nonetheless, staking SERP can be highly attractive even after these deductions.
Rewards
Users can "compound" their rewards or "claim" them. Compounding will increase the total amount of rewards users receive by staking their escrowed SERP rewards and awaiting Multiplier Points. Upon claim, any outstanding Escrowed SERP and ETH incentives will be sent to the wallet. If users compound or stake escrowed SERP tokens, they can later unstake them for vesting.
On the other hand, escrowed SERP (esSERP) has two applications. It can be staked for incentives akin to those offered by ordinary Shibarium Perpetuals tokens or vested over the course of a year to convert to real SERP tokens. The benefits for each staked Escrowed SERP token are equal to those for staked SERP tokens and ETH. Moreover, escrowed SERP (esSERP) should only be transferred if a whole account is being transferred.
Meanwhile, long-term holders receive rewards from Multiplier Points without inflation. You get Multiplier Points every second at a fixed rate of 100% APR when you stake SERP. 1000 Multiplier Points would be earned if 1000 SERP were staked for a year.
With a target delivery date of May 9, 2023, Shibarium Perpetuals ($SERP) officially started operations on March 9th, 2023. Although we do not have an official launch date for Shibarium just yet, top-tier projects are already beginning to queue up.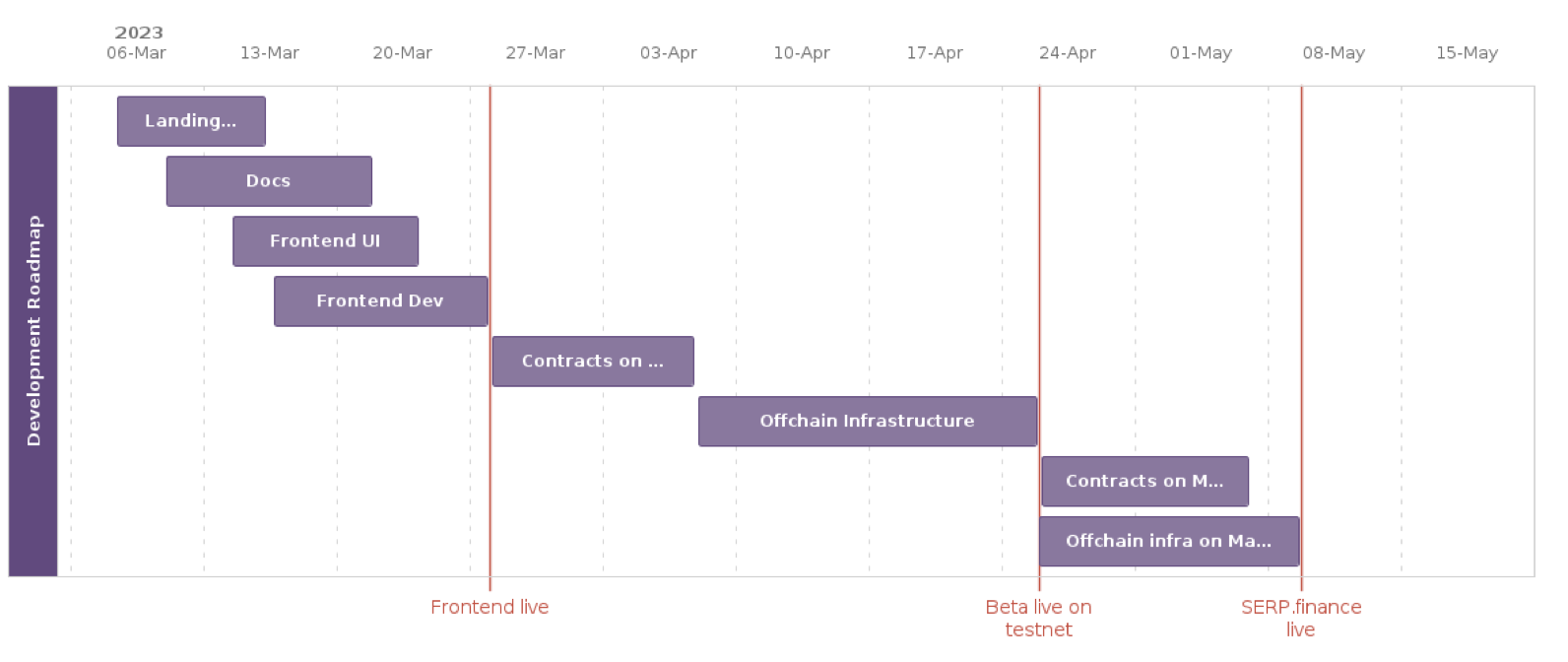 To know more about Shibarium Perpetuals ($SERP), you can visit their official website, visit their Twitter page, or join their Telegram.
DISCLAIMER: THIS IS A SPONSORED POST