The cryptocurrency Shiba Inu [SHIB], has gained a considerable following in the world of digital currencies. Nevertheless, recent allegations have sparked controversy concerning the project's creator. Reports allege that Ryoshi owns an astonishing $1 billion in Shiba Inu tokens. These revelations have cast doubt over SHIB and raised concerns about the spread of inaccurate information.
Shibburn, a burn tracker for SHIB operated by the community, has taken it upon itself to address the situation with a comprehensive statement. They have expressed increasing concern about the proliferation of conflicting narratives within the cryptocurrency community. Given the perplexity surrounding SHIB, Shibburn's aim was to provide clarity. It went on to address the rumors suggesting that Ryoshi holds a substantial stake in SHIB.
One of the most astonishing claims in Shibburn's statement was the assertion that Ryoshi purportedly owns an astounding $1 billion worth of Shiba Inu tokens. This constitutes more than 10% of the total supply. This revelation sharply contrasts with the previous belief that Ryoshi had no SHIB holdings. This has significantly altered the community's perspective.
The controversy originates from historical data provided by Bubble Maps, an on-chain analytical platform. In January, it claimed that a group of wallets allegedly associated with Ryoshi controlled a significant portion of the SHIB supply. These wallets reportedly began accumulating tokens as early as August 2020. This was with the original wallet, known as 0x1406, amassing an impressive 103 trillion SHIB tokens for a modest initial investment of 38 ETH, equivalent to $10,000 at that time.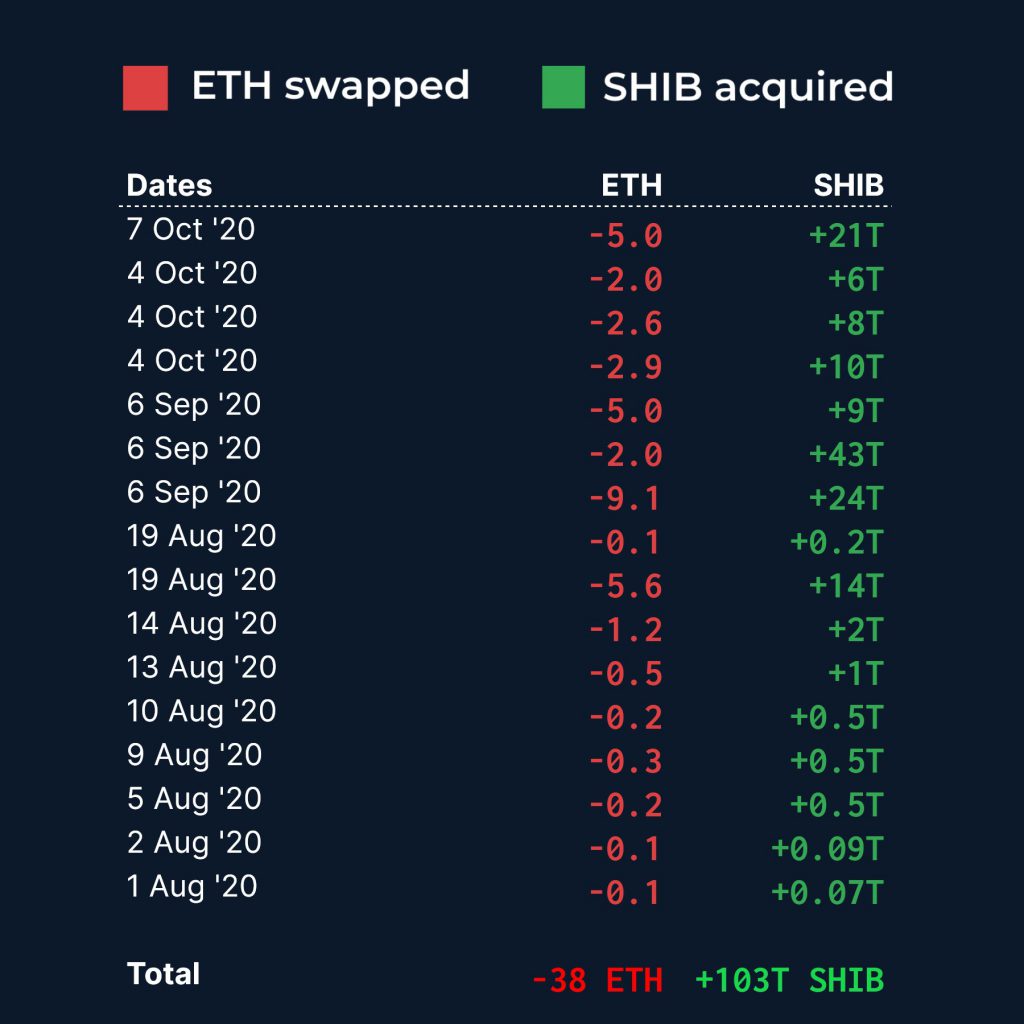 As SHIB's market capitalization surged to $40 billion in 2021, the assets in the original wallet were distributed among several smaller wallets. These have since remained inactive. Bubble Maps monitored the movement of these wallets. They went on to observe attempts to disperse funds into smaller wallets. This further gave rise to concerns about transparency within the project.
Also Read: Shiba Inu: Robinhood Brings SHIB, Other Cryptos to Nevada U.S.
Are these false claims against Shiba Inu's founder?
Despite these allegations, Ryoshi has neither confirmed nor refuted them. In contrast, a Shiba Inu marketing specialist, Lucie, dismissed the claims as inaccurate. Lucie asserts that these wallets do not belong to Ryoshi. Instead, they were created in response to SHIB's surge in value in 2021.
Also Read: Can Shiba Inu (SHIB) Hit 50 Cents? Here's How
The dispute over SHIB ownership has left investors and the broader cryptocurrency community divided. Some argue that the disclosure was unnecessary, as the wallet in question had not conducted any token sales. It only raised concerns about the risk of attracting potential hackers. On the other hand, some insist that transparency is paramount in the cryptocurrency space and are calling for a comprehensive investigation to ascertain the truth.
As the SHIB community grapples with these tumultuous developments, the importance of transparency and effective communication within the project has become increasingly evident. The SHIB community, in collaboration with Shibburn, is steadfast in its commitment to fostering greater clarity and accountability to maintain the trust of its investors and stakeholders.