The latest statistics reveal that the Shiba Inu network burn rate has increased by over 26,000% in the last 24 hours. As per the records, 1.4 million SHIB have been burned.
In February, we had covered that a SHIB team member called the 'Archangel' announced that a decentralized exchange called the Shibaswap 2.0 is in the works. As per the reports, the Shibaswap 2.0 will also have a burn portal.
Around mid-March, the Shiba Inu team also released the Defense Breed project. The entire project is focused on transparency and protection of the SHIB users from scammy and malicious attackers trying to lure or take advantage of the SHIB community.
A whopping 26,000% Shiba Inu burn rate
The burn rate of Shiba Inu is running at an extremely fast rate, a rate that overtakes even Ethereum's burn rate.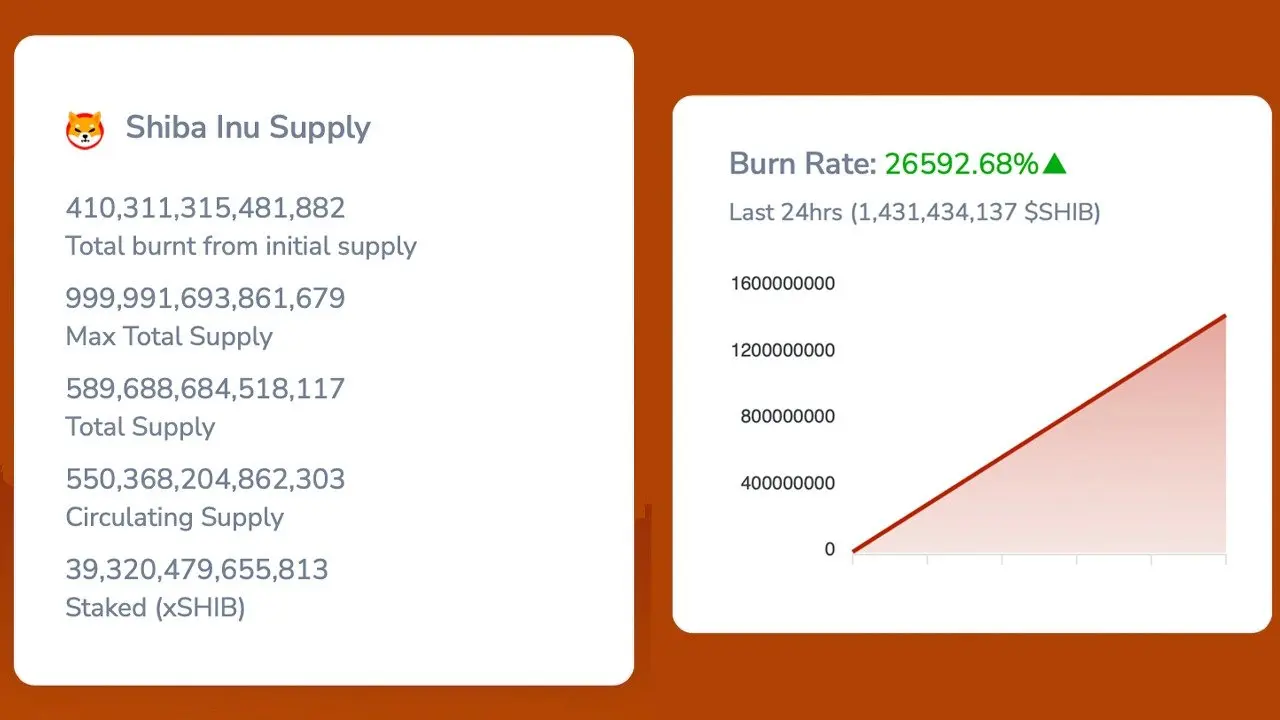 As per the statistics by shibburn, 1.4 billion SHIB at the rate of 26,592% has been burned in the 24 hours.
On March 14, SHIB's burn rate reached 6,700 percent, resulting in the destruction of 745 million SHIB in a single day. To put things in perspective, the Ethereum network has destroyed 4,098 ether in the previous 24 hours.
With $13.2 million burnt in the last day, Ethereum's 24-hour worth is significantly more valuable. On the other side, the 1.4 billion tokens burnt by SHIB are only worth $34,554.
According to the report, three transactions totaled more than 100 million SHIB. Between 210 million and 270 million tokens were sent to a dead-end wallet in another batch of transactions.
SHIB was trading at $0.0000251 at the time of writing and is up 3.30% in the last 24 hours.
In a 24-hour period last week, about 90 million SHIBs were delivered to "inferno" locations and irreversibly destroyed. With a whole load of developments on hold for this year, the meme coin might set another all-time high.