Early investors became millionaires by investing a mere $1,000 in Shiba Inu during its initial days and made life-changing wealth. SHIB deleted six 'zeroes' in 10 months in 2021 and it was among the top-performing cryptocurrencies of the year. Shiba Inu reached its all-time high of $0.00008616 on October 2021. It's been nearly 18 months since SHIB registered its ATH. In this article, we will highlight how much money users might make if Shiba Inu reclaims its ATH, with a $1000 investment at its current price point.
Also Read: Exclusive: 'If Shiba Inu Reaches $0.01, I'll Buy 20 Acres Land & Build My Dream House'
How Much Could You Make If Shiba Inu Reclaims Its ATH With A $1,000 Investment Today?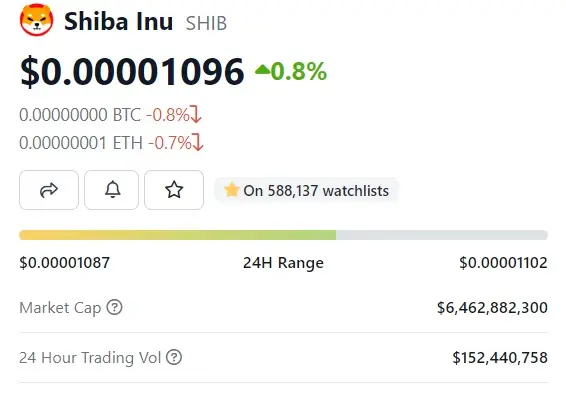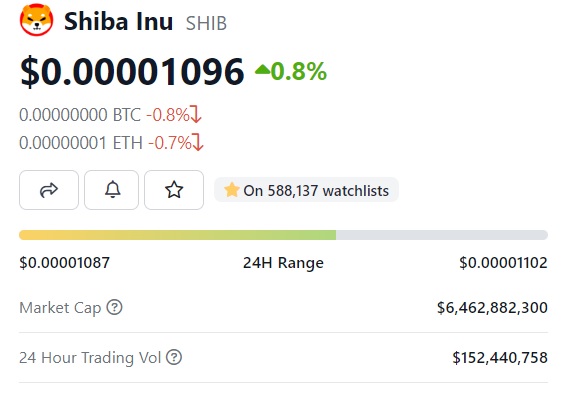 Shiba Inu is currently trading at $0.00001096, and for a $1,000 investment, users can accumulate nearly 91 million tokens. On the other hand, SHIB is down 87.29% from its all-time high giving investors the opportunity to accumulate more tokens.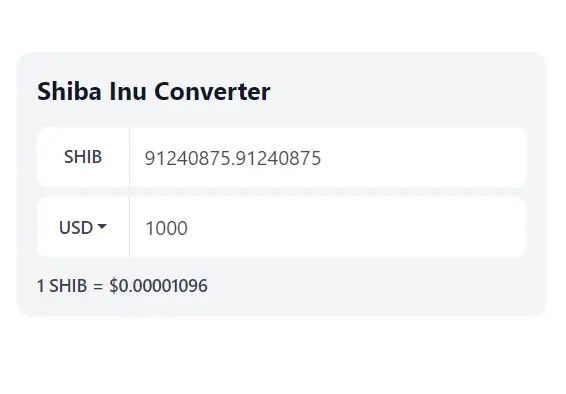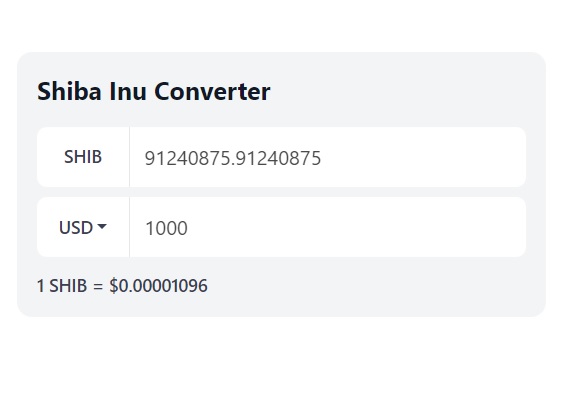 Therefore, if Shiba Inu skyrockets in price and reaches its all-time high of $0.00008616, the $1,000 investment would turn into $7,861. That's an uptick and return on investment (ROI) of approximately 680%.
Also Read: Shiba Inu: A $1,000 Investment Turns to $22 Million in April 2023
Another 680% From Here?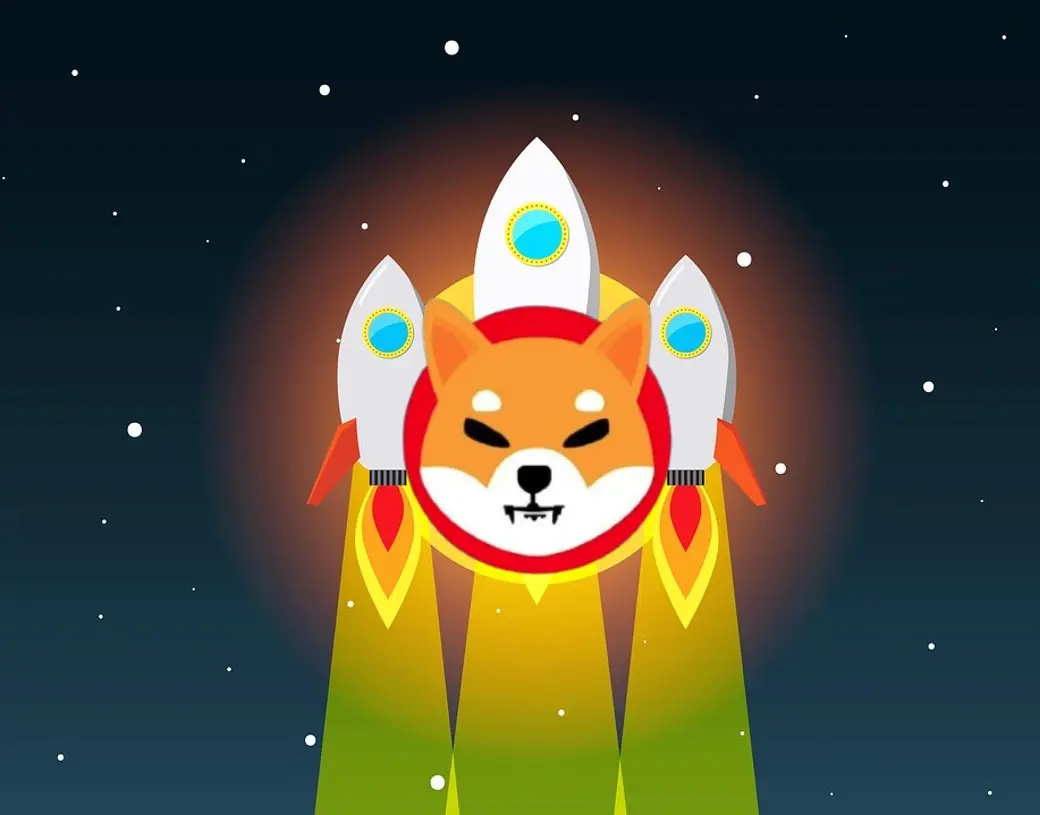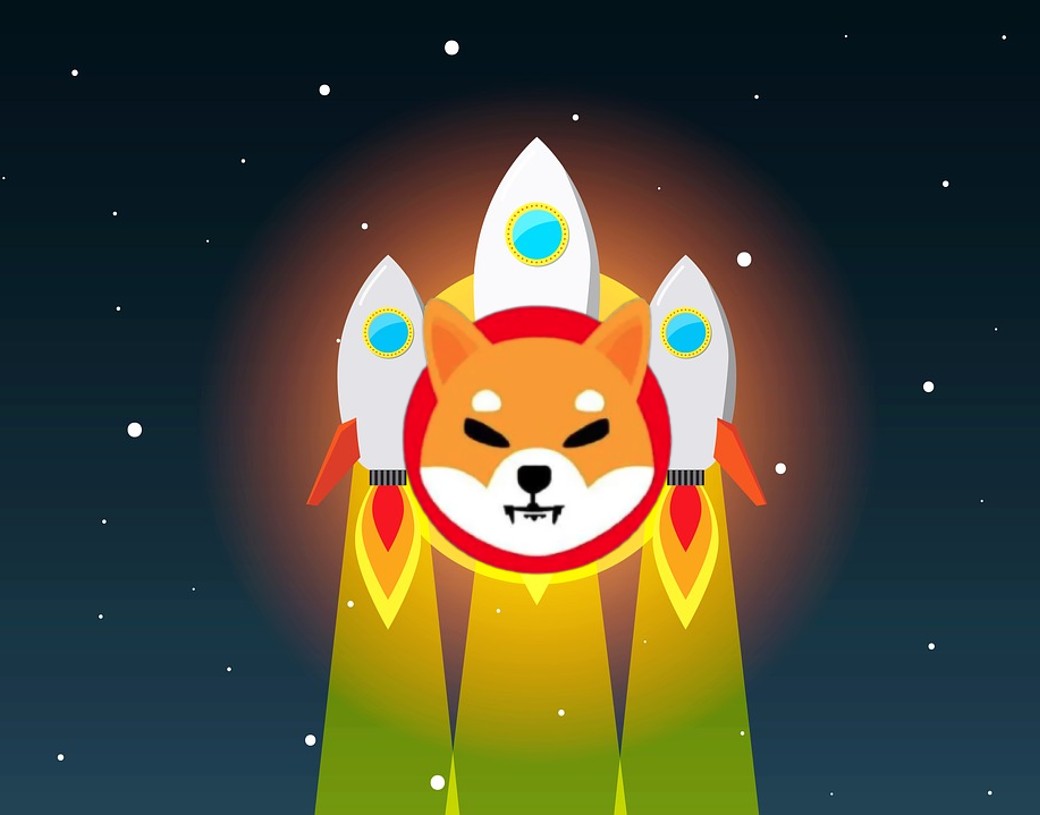 SHIB jumped nearly 65,000,000% (65 million percent) between its launch in August 2020 to October 2021. However, rising another 680% from now is difficult due to the global macroeconomic landscape. 2021 was the year of the bull run and almost every asset went north despite not having any underlying use cases.
The playing field is now tilted towards the bear markets and bulls need to claw back to reclaim their spot. The U.S. Dollar depletion, rising inflation, and a higher cost of living reduce risky investments from the public in the digital asset class.
Also Read: Shiba Inu: Man Misses Making $21 Million With An Investment of $200 In SHIB
At press time, SHIB was trading at $0.00001095 and is up 0.7% in the 24-hour day trade. SHIB is down 87.29% from its all-time high of $0.00008616, which it reached in October 2021.