There's magic in numbers and numbers are magical in the world of cryptocurrencies. A $1,000 investment can make someone into a millionaire, and the same amount can also turn into $0 in a day. Only a handful of investors have timed the crypto markets reaping life-changing rewards and generational wealth. There's no guarantee that a person can make millions by repeating the strategy of investors who already made it. Each path is different and early Shiba Inu investors have their own success stories to tell a lifetime.
Early Shiba Inu investors who held on to their tokens sit on sacks of profits and late investors are underwater. Investors who poured their money into SHIB in 2020 saw their portfolio spike while investors who entered in late 2021 are suffering from losses.
Also Read: Shiba Inu: Will Shibarium Burn 100 Trillion Tokens? Shytoshi Responds
Shiba Inu: $1,000 in 2020 Becomes $19 Million in 2022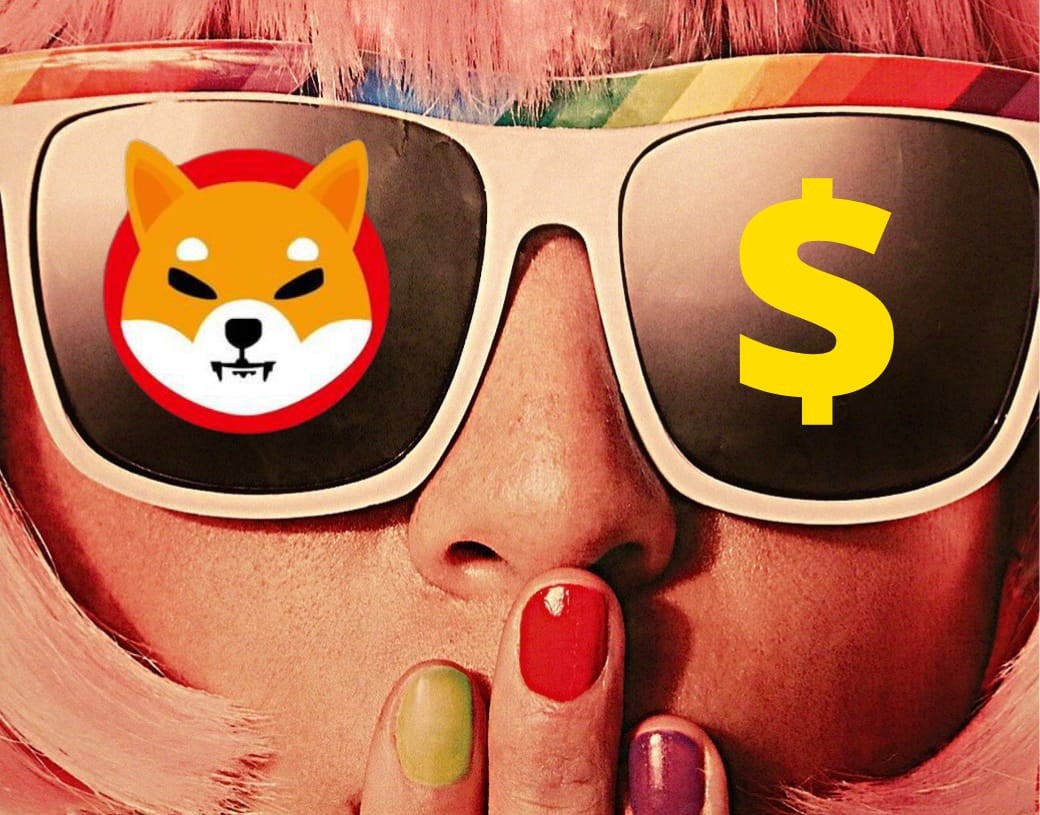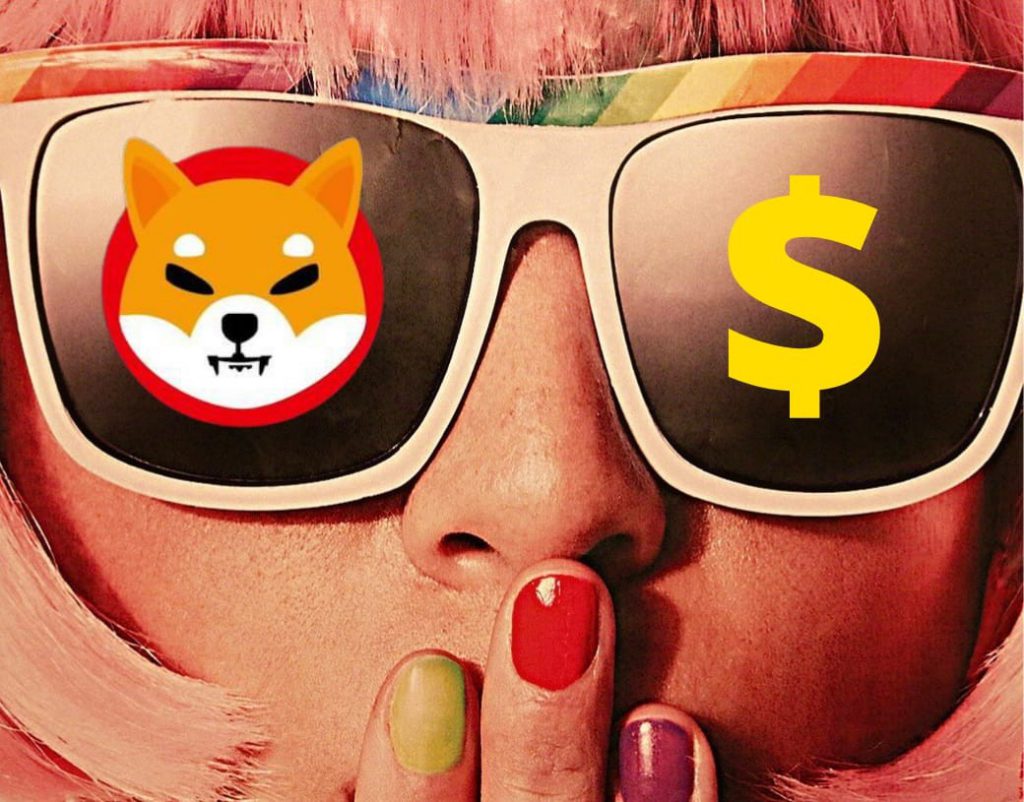 Shiba Inu was trading at $0.000000000510 (nine 'zeroes') during its inception and added an extra zero by the end of 2020. If you had invested $1,000 worth of Shiba Inu in August 2020, you would have made $19,607,843 today October 25, 2022.
However, the same $1,000 investment turned into $55 million in October 2021 after SHIB spiked 1,000% the same month. SHIB had reached its all-time high of $0.00008616 in October last year giving stellar returns to early investors.
Also Read: Can Shiba Inu Make You A Millionaire By 2030? Here's Your Answer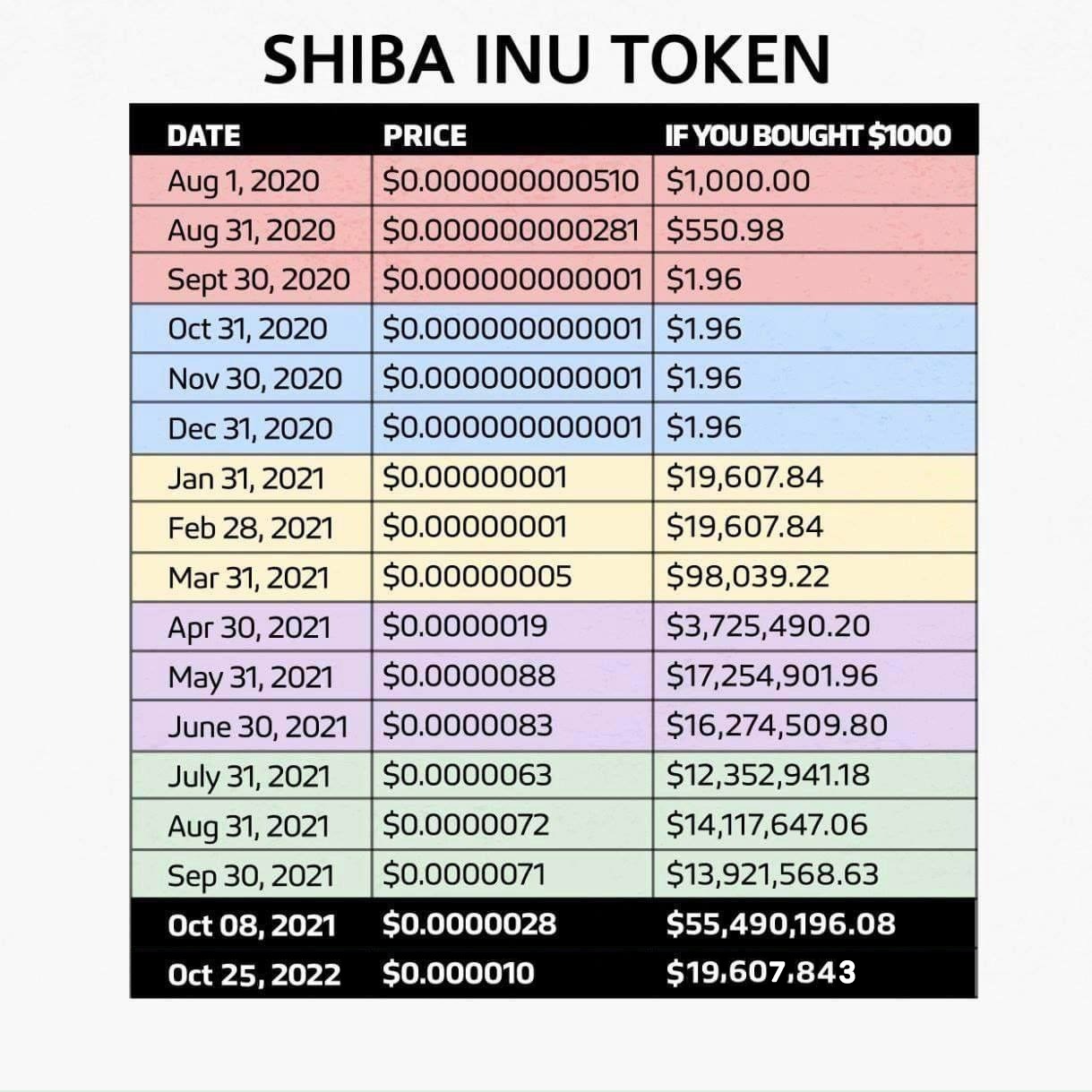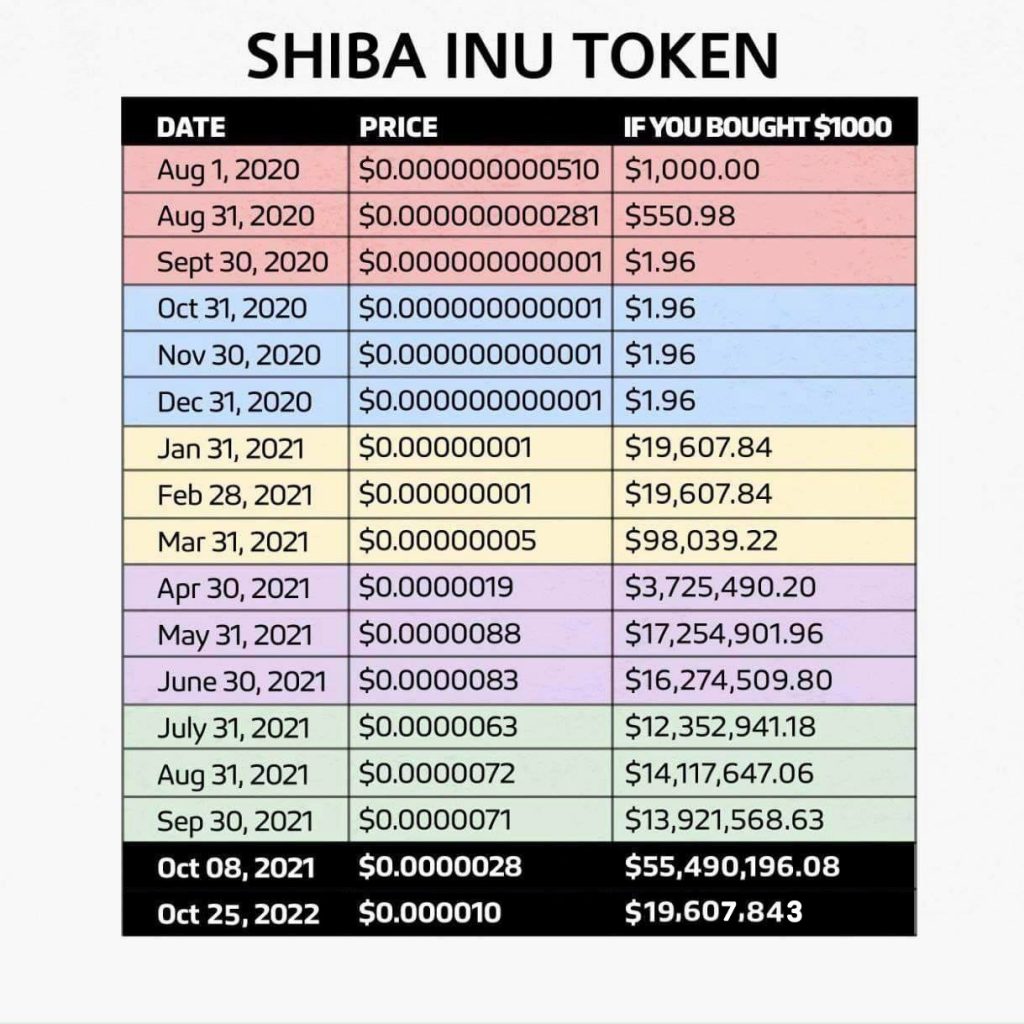 Nonetheless, early investors who held on to their portfolio from $55 million in 2021 are at $19.6 million in October 2022. SHIB is down nearly 88% from its all-time high eating through a considerable number of profits.
The development shows that holding on to the long term can deliver the desired results. Also, holding on to the long term can erase profits too as the market is like a hacksaw blade that can cut both ways.
Also Read: Shiba Inu: ShibaEternity Criticized by Community, Ask For Shibarium Instead
At press time, Shiba Inu was trading at $0.00001 and is down 0.2% in the 24 hours day trade.