The lead developer of ShibaSwap, Shytoshi Kusama held a Q&A session on the Shiba Inu Discord server talking about the upcoming Shibarium layer-2 solution. During the session, a user asked Shytoshi if Shibarium will burn 100 trillion SHIB tokens each year. The user revealed that he heard YouTube influencers talk about Shibarium burning trillions of SHIB tokens every year. He asked Shytoshi to confirm publicly if that is true.
The lead developer didn't disappoint and provided the user with an answer about Shibarium's use case.
Also Read: How Many 'Zeroes' Shiba Inu Deleted From October 2021 to 2022?
The user questioned, "Is it possible for Shibarium to burn over 100 trillion coins a year? I heard people on YouTube about it. It had been said, but I'd love some confirmation?"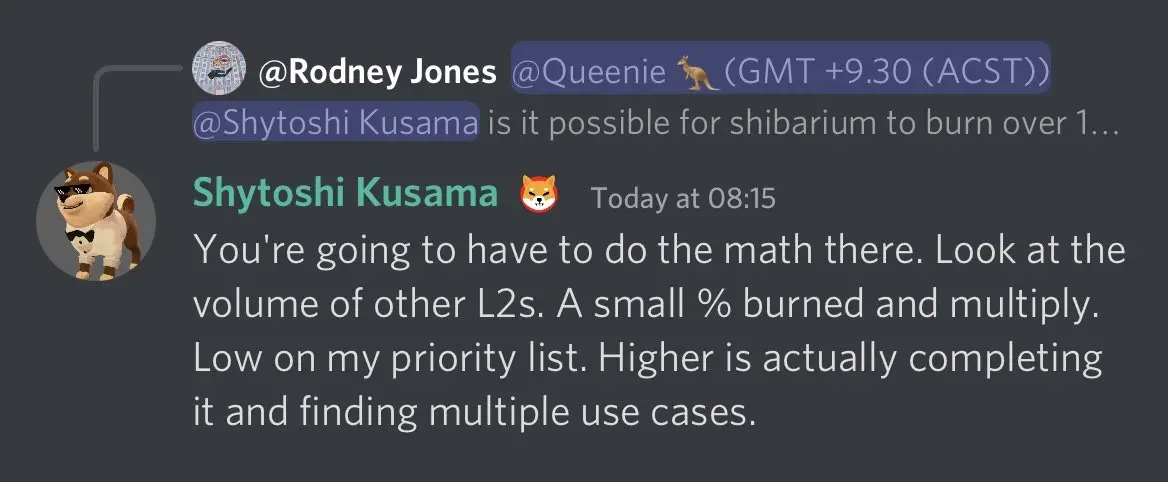 Shytoshi responded that other L2 solutions don't burn all of the supply of their respective tokens in a jiffy. "You're going to have to do the math there. Look at the volume of other L2s. A small percentage burned and multiply. Low on my priority list. Higher is actually completing it and finding multiple use cases."
In other words, Shytoshi hinted that Shibarium could find multiple use cases that could sustainably scale SHIB in price rather than just burning tokens. Therefore, the more use cases Shibarium gets, the better the chances SHIB could hit good prospects in the indices.
Also Read: Shiba Inu Price Prediction: October 2022
Shiba Inu Upcoming Projects: Shibarium, Eternity & More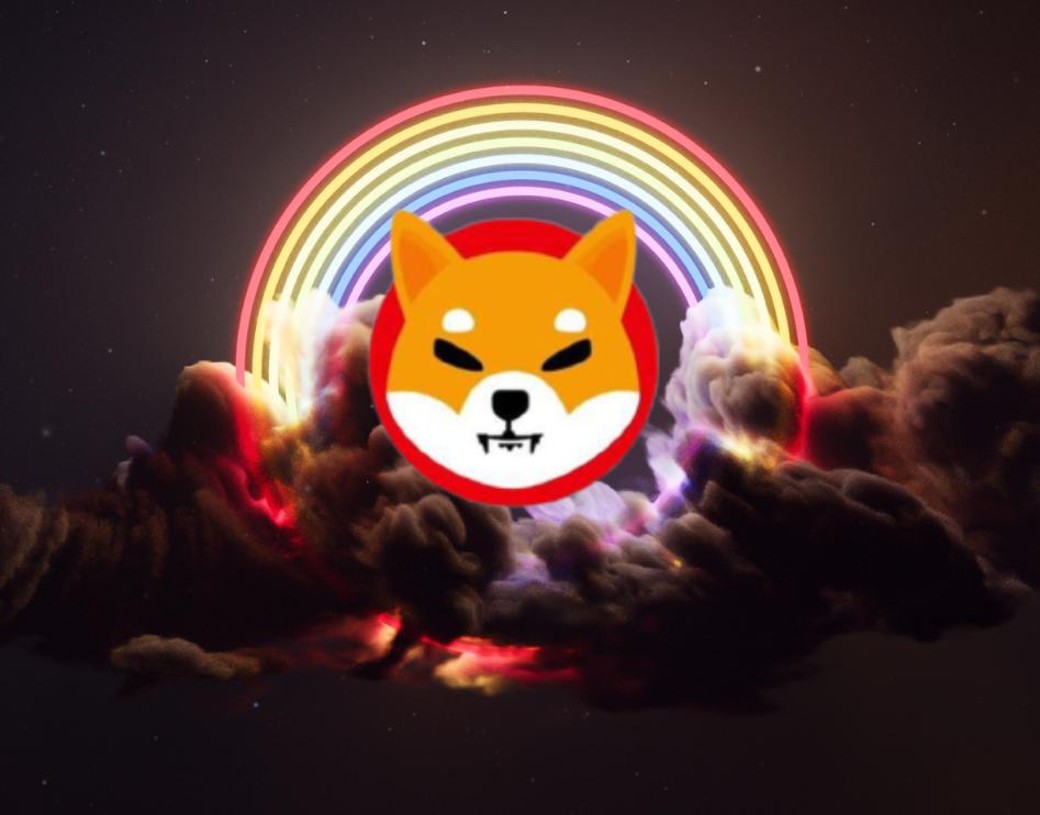 Shiba Inu has a string of releases up its sleeve that could sustainably scale its price up. The developments include:
Shibarium layer-2 solution
ShibaEternity mobile game
SHIB: The Metaverse
ShibaSwap 2.0
ShibaNet
SHI stablecoin
Treat token
Each development carries weightage to the growth of SHIB making it garner use cases in the market. After all the products are launched, Shiba Inu could be a full-fledged dynamic ecosystem providing everything under the sun.
Also Read: I am not worried about Shiba Inu 'FOMO Rally': Peter Brandt
At press time, Shiba Inu was trading at $0.00001113 and is up 1.2% in the 24 hours day trade. The dog-themed token is down 87.1% from its all-time high of $0.00008616, which it reached in November 2021.